Hello!: Harry and Meghan's Son Archie Is Moving about and Lively in Their Montecito Home
Prince Harry and Meghan Markle, who tied the knot in May 2018, have now finally settled into their new home in Montecito along with their son Archie, now 17 months.
A source recently told Hello! that the couple has been enjoying the opportunity to spend plenty of time with their first child, whom they welcomed on May 6, 2019.
"They are now in their own family home, which they haven't had properly before," the source explained, adding that the Montecito property is the couple's "forever home."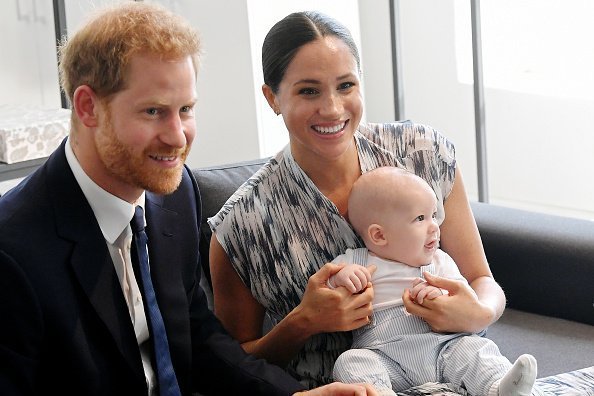 "Archie is moving about and is lively and they're having a great time," the source shared. A week ago, Harry and Meghan co-hosted a special TIME100 talk online.
During the show, the former "Suits" actress opened up about how she and her husband treasured family moments. She said that right now, they are trying to embrace all of the quality time they get with baby Archie.
Meghan added that she and her husband make sure they do not miss a single moment of their son's growth and development, which has been very special for them.
Harry then added that even though they have a lot of work to do, for them, this is a great opportunity to spend more time as a family that they probably would otherwise.
Due to the ongoing COVID-19 pandemic, the Duke and Duchess of Sussex's public appearances have mostly been virtual. However, the couple has kept on making strides in their work.
On June 18, Harry and Meghan reportedly bought their mansion for $14.65 million.
Back in August, during the doting father's special video chat in honor of the 125th birthday of the Rugby Football League, he said that he could not wait to start teaching Archie how to play the sport.
According to Harry, he needs a few mini rugby balls so that he can get his son involved with the game. Unfortunately, the prince said that at the moment, it is impossible to find any.
Harry went on to share that he has got a small space outside of their new home in Santa Barbara, California, where he can get Archie playing some Rugby League.
On June 18, Harry and Meghan reportedly bought their mansion for $14.65 million. Aside from his very own private outdoor play area on the grounds, Archie also has an incredible nursery inside, Hello! reported.
Earlier this month, a source disclosed to Closer Weekly that Harry and Meghan prefer baby Archie to play outside rather than watching too much television.
The source added that the couple, who became engaged in November 2017, has been introducing their son to fun outdoor activities in order to limit the toddler's screen time.