Sharon and Ozzy Osbourne Pay Tribute to Their Daughter Kelly on Her 36th Birthday
Doting parents Sharon and Ozzy Osbourne paid heartfelt tributes to their daughter Kelly on her 36th birthday via heartwarming Instagram posts.
Sharon and Ozzy Osbourne are more than proud of their baby girl, and they didn't hesitate to let her know in a touching tribute as she marked her 36th birthday yesterday,
The doting parents each took to Instagram to pay tribute to their daughter via their Instagram pages. Proud father Ozzy went first with a lovely photo of him and Kelly at an event.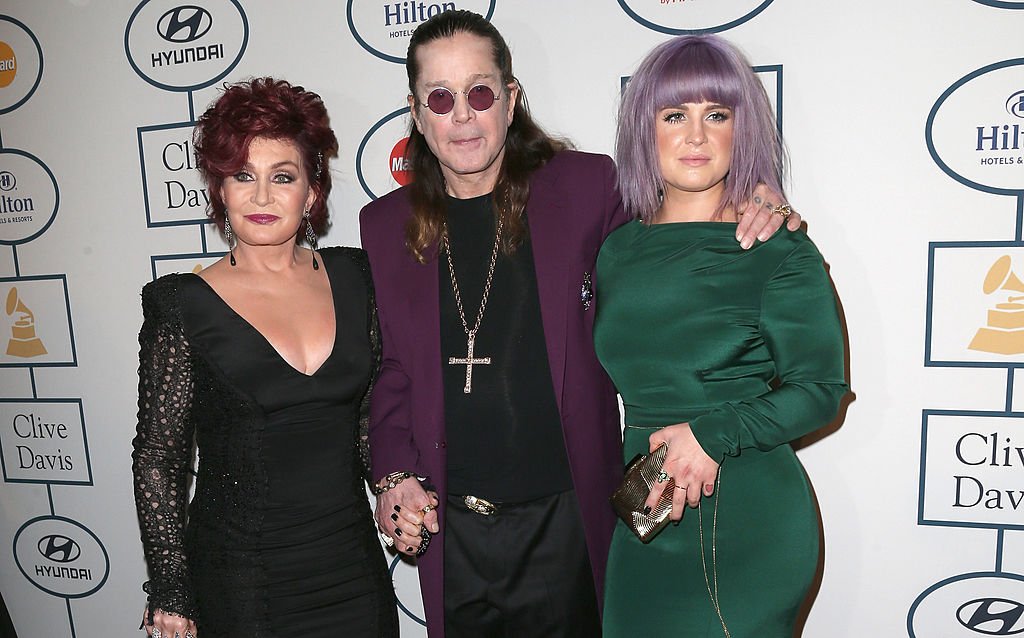 THE BIRTHDAY TRIBUTES
The celebrant looked gorgeous in a black blazer with a fedora hat over her shiny purple bob hairdo while Ozzy, wearing a striped jacket, had his arm around her. They were all smiles, and the caption simply wished Kelly a happy birthday.
Although Ozzy isn't an October celebrant, his loving family makes sure his big day in December isn't less celebrated.
Sharon followed up shortly with her post. She uploaded a cute boomerang throwback video of she and Kelly hugging posing for a photo. The tight bond between the mother-daughter duo was evident in the clip as Sharon playfully rested her head on Kelly's shoulder.
Sharon had her trademark wine hair while Kelly was rocking vibrant red hair. The adorable video had an animated heart emoji attached to it and an inscription that read:
"Happy birthday, my angel."
SHARON'S BIRTHDAY
This month has been a celebratory month for the Osbourne clan as matriarch Sharon turned 68 on October 9. Her colleagues celebrated the big milestone at "The Talk" by paying tribute to her while they filmed that Friday's episode.
Sharon was touched by the gesture but wasn't prepared for the big surprise they had planned for her as her best friend and former co-host Sara Gilbert made a surprise appearance. 
Gilbert first appeared on the screen to wish an already-crying Sharon a happy birthday and tell her how much she loved and missed her. However, some moments later, "The Conners" star walked into the studio and sat across from her best pal. Although the girls couldn't hug because of social distancing, they couldn't stop blowing kisses and crying tears of joy during the show.
OZZY'S BIRTHDAY
Although Ozzy isn't an October celebrant, his loving family makes sure his big day in December isn't less celebrated. Last year when he turned 71, his doting wife shared a heartwarming photo of them that genuinely radiated their unique love.
The lovebirds were seen having a dance outdoors beside a water fountain while dressed majestically. Sharon looked breathtaking in a cream flowery gown while Ozzy looked dapper in a black suit. 
KELLY'S IMPRESSIVE WEIGHT LOSS
2020 has been a great year for Kelly, who debuted an epic weight loss that left the world stunned. The "Fashion Police" alum lost about 38 kg, but unknown to many, the journey started as far back as 2009 when she lost some weight during her appearance on "Dancing with the Stars." By 2012, the 36-year-old went full vegan and then underwent gastric sleeve to achieve her desired result.