'Sister, Sister' Stars Tia & Tamera Mowry Post Sweet B-Day Tributes to Their Look-Alike Mom
Actresses Tia and Tamera Mowry, who shot to stardom after working on "Sister, Sister," wished their gorgeous mother a happy birthday on social media.
On October 27, Tia and Tamera Mowry took to their respective Instagram accounts to wish their mom, Darlene Mowry, a happy 64th birthday.
In Tamera's case, she uploaded a story showing herself and her twin sister posing for a photo with Darlene in the middle. The three of them were flashing their beautiful smiles at the camera.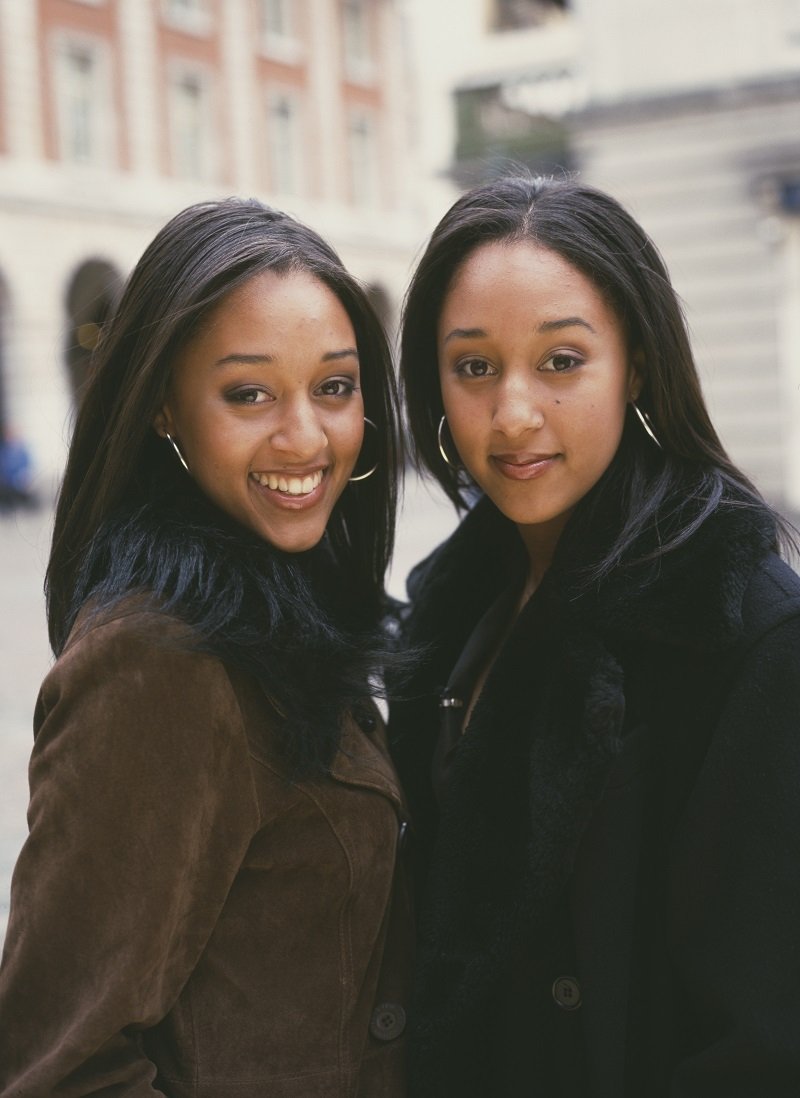 HAPPY BIRTHDAY, DARLENE!
Tamera also added a "Happy Birthday Boss" gif and a short message, revealing that although Darlene hates being photographed and lives a "private life," she "couldn't not post anything" on her birthday.
Tia, on the other hand, uploaded a very old picture on her Instagram feed. It showed her and her twin sister wearing matching white dresses and a pink birthday hat.
Darlene was also pictured in her post, wearing a yellow outfit and enjoying what appeared to be a fun day at a playground. For the caption, Tia wrote:
"Screaming #happybirthday to my amazing #mother We ? you!"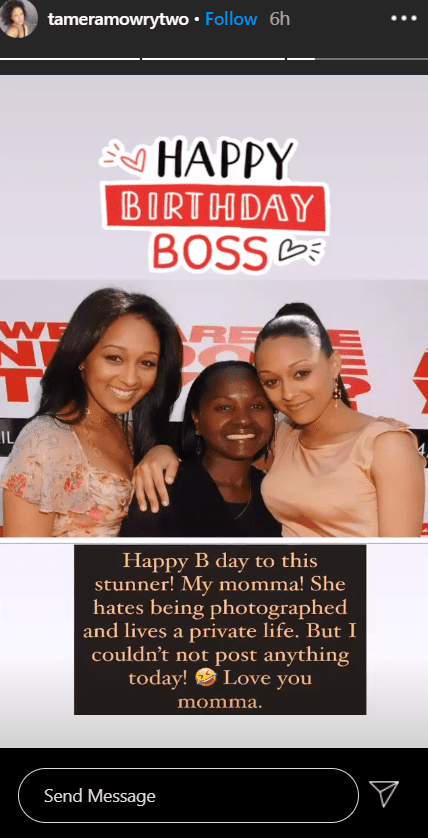 GROWING UP IN A BIRACIAL FAMILY
Speaking of Tia, the actress admitted earlier this year that growing up with a Black mom and a white dad made her see "privilege" as she recalled moments when her mother was treated differently.
Due to her and Tamera's successful run in "Sister, Sister," the twins and her family would often fly first class. Unfortunately, Darlene was asked several times if she was in the right seat.
[Tia's daughter] sometimes thinks that Tamera is her mother.
On a different day, the twins and their family were looking to buy a new house. When Darlene walked into the house model to ask for a brochure, the agent told her they were sold out.
Shortly after that, Tia and Tamera's dad, Timothy, walked in and asked for the same information, "and it was a different story," Tia said.
In August 2020, Tia made headlines after talking about some of the problems that come with having an identical twin sister.
The actress revealed that her two-year-old daughter, Cairo, sometimes thinks that Tamera is her mother. Nobody could really blame her, though, as both actresses look exactly the same.