Chase Chrisley and Nanny Faye — Glimpse Inside the Close Bond Between the 'Iconic Duo'
"Chrisley Knows Best" reality stars Nanny Faye and Chase Chrisley are a well-known grandmother/grandson team that usually gets into lots of mischief on the series. The pair has a very close bond that anyone could envy.
Nanny Faye Chrisley is Chase Chrisley's grandmother with Todd Chrisley, the boy's father, being her son. On "Chrisley Knows Best," the pair, who have been called the "iconic duo" by the show they both star on, are known for their hilarious shenanigans.
Their bond is so precious that some fans have even called for a spin-off series that will feature the two of them. In a previous post by Chase, he uploaded an Instagram photo of himself and his girlfriend Emmy Medders.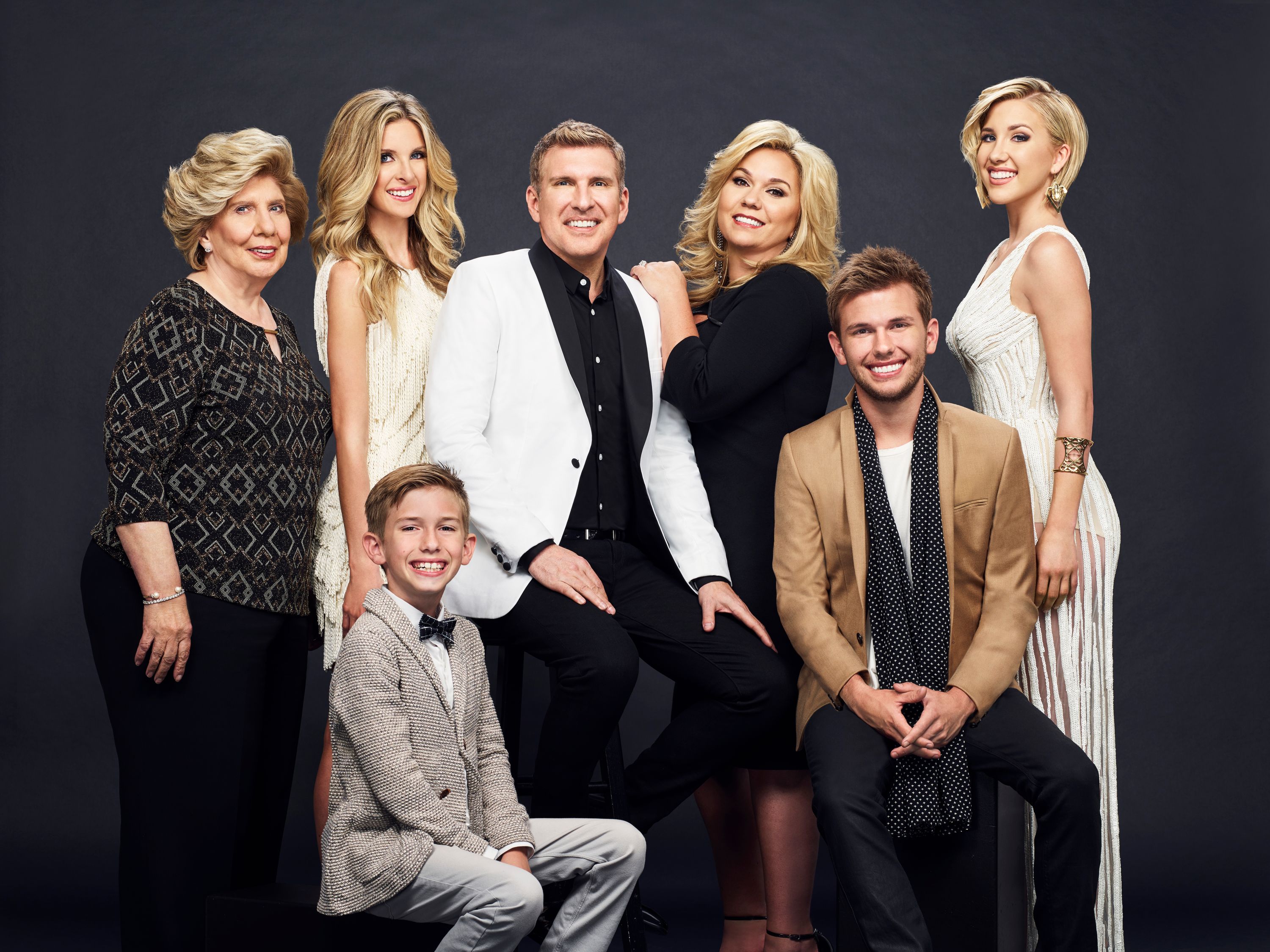 Chase's post had nothing to do with his grandmother, but a fan brought up the spin-off idea and urged him and Nanny Faye to do something about it to make it happen. The post simply read:
"We want your own show. You and Nanny should do something."
Nanny Faye once dabbled with the idea of getting herself a boyfriend and her grandson was nothing but supportive. He actually went as far as setting up a profile for her on a dating application (app).
If that doesn't make you envious of how close they are then nothing will! Imagine being able to discuss dating with your grandmother who is maybe three to four times your senior – that must be a real bond!
In a short clip that was shared on Instagram, fans were able to watch as Chase taught his grandmother about the app. The video was quite funny with the grandson trying to get Nanny Faye to answer some personal questions so he could update her profile.
Todd's mother made the process difficult when she noted that the questions her grandson was asking were too personal. When Chase asked her about her sexual preferences, she quickly reminded him that she wasn't married and sex wouldn't be happening.
The reality star disagreed with her views and told her marriage wasn't the only union that could lead one to have sex. However, Nanny Faye stuck to her religious beliefs and opted to not look for a friend with benefits.
Nanny Faye lost out to a reindeer decoration and she came second.
Another hilarious episode that featured the dynamic duo was a Christmas one. During the episode, Nanny Faye entered herself into the Christmas Cart Parade where she wanted to win the best-decorated prize.
The grandmother and her grandson actually dressed in all black, during the day, to go skulking around their neighborhood to look for decoration ideas! Ultimately, Nanny Faye lost out to a reindeer decoration but came second.
Faye and Chase have even gone shopping together at the mall during season 8 of "Chrisley Knows Best." His grandmother ended up buying a "magic back massager," which turned out to be a sex toy!