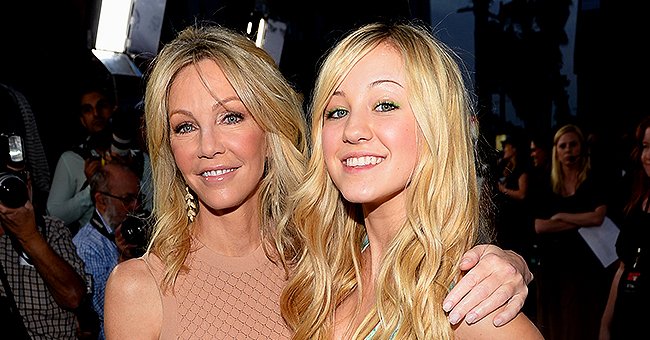 GettyImages
Heather Locklear's Daughter Ava, 23, Praises Mom for Her Support Amid Her Struggle with Anxiety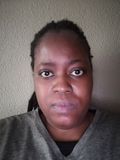 This week, Heather Locklear and her daughter Ava Sambora co-wrote an essay for "People" magazine where the star's daughter praised her for giving her support as she battled anxiety.
Heather Locklear's daughter, Ava Sambora recently took to "People" magazine with her mother to write heartfelt tributes to each other. Sambora, 23, whom the actress shares with her ex-husband Richie Sambora, praised her mother in her essay by stating:
"My mom has shown me kindness in so many ways."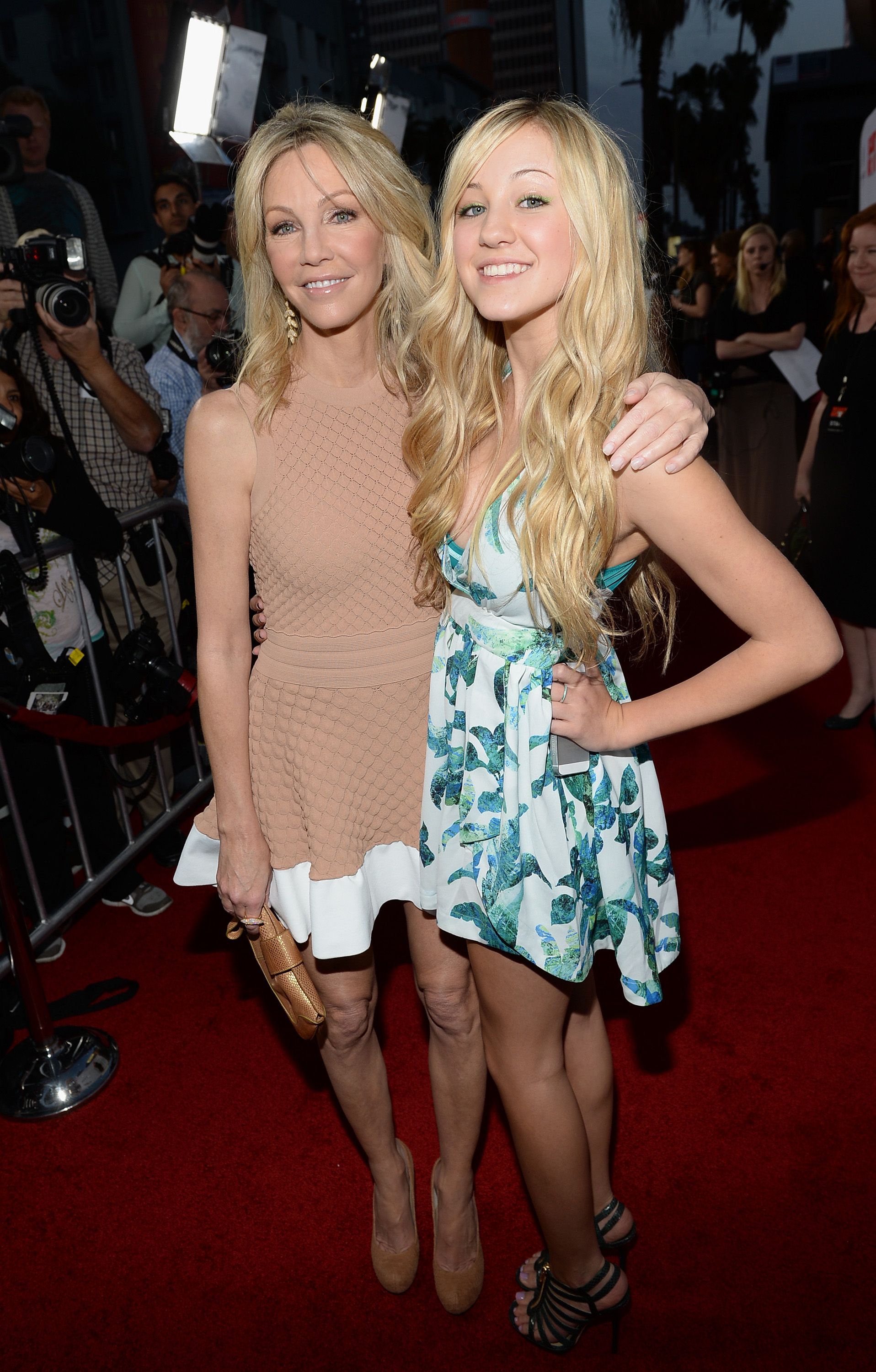 Heather Locklear and Ava Sambora at the premiere of "Scary Movie 5" on April 11, 2013, in Hollywood, California | Photo: Michael Buckner/Getty Images
Sambora continued her post by confessing how she'd struggled with debilitating anxiety about a year ago. Living around an hour away from her mother meant that the "Melrose Place" actress could drive over and visit her daughter when she had an anxiety attack.
The star's daughter praised her for being willing to come over to her place at any time of the day to comfort her. Locklear, 58, would literally leave whatever she was doing so she could attend to her daughter.
If Sambora insisted that her mother didn't have to come through, the actress would stay with her on the phone instead. The pair would talk to each other late into the night or until her daughter was calm enough to be able to sleep.
Locklear's only child gushed about how the star did everything that she could over those difficult months to help her. She even took Sambora to each doctor's appointment and gave her loads of books about managing the illness.
"The Love Boat" star's daughter felt her mother always allowed her to feel heard when talking about her mental health struggles. Sambora proudly shared how her mother never made her feel judged or alone.
Her mother's unwavering support is what the young woman credits for her being able to carry on with her life. When her anxiety started, Sambora was a full-time college student and her mother's kindness helped her to feel comfortable to open up to others about her struggles.
The star's daughter actually graduated from Loyola Marymount University in May 2020. Her super supportive mother took to Instagram, at the time, to celebrate her at-home graduation celebration with several posts.
In one of the posts, a cardboard cutout of Sambora was seen standing behind a pink-colored theme party. A table featured a cake, some bouquets of flowers, and a closed drink with the theme visible throughout.
In the same month, the actress's daughter honored the star by mimicking her style from an old photo of Locklear from 20 years ago. Sambora shared images of herself wearing Locklear's old Bon Jovi t-shirt that had an off-shoulder design.
In her essay, the star's daughter also noted how she'd learned how to be kind to others from her mother. She confessed to seeing how Locklear treated anyone she met with respect and also made them feel important.
The young woman concluded her praise by noting how she mostly admired her mother's ability to care for others. The "Hot in Cleveland" actress was also described as someone who was selfless and inspired the same in her daughter.
A few months later, in June, Locklear had another huge milestone to celebrate with her family.
In April 2020, Locklear revealed that she too, had her own demons to battle when she celebrated a big milestone in her life. The star officially celebrated her very first year of complete sobriety!
A friend of hers that spoke to "People" magazine, at the time, said she was doing great. The friend revealed how the actress was keeping herself busy by cooking, gardening, and taking walks amid the outbreak of the novel coronavirus disease.
A few months later, in June, Locklear had another huge milestone to celebrate with her family. She and her boyfriend, Chris Heisser, got engaged with the support of her loving family and daughter.
Please fill in your e-mail so we can share with you our top stories!