Fans Are in Awe after 'House of Payne' Star China McClain Shares Video Singing in a Black Dress
"House of Payne" actress China McClain treated fans to another of her many talents as she graced her social media timeline with a soft rhythm and her angelic vocals.
China McClain is a ball of talent, and she confirmed this in her latest Instagram post that displayed her singing up a storm to the delight of many admirers.
In her appealing post, the mainstream actress let fans know that there was more to her expertise than role-playing as she did a beautiful rendition of Tears for Fears' "Mad World."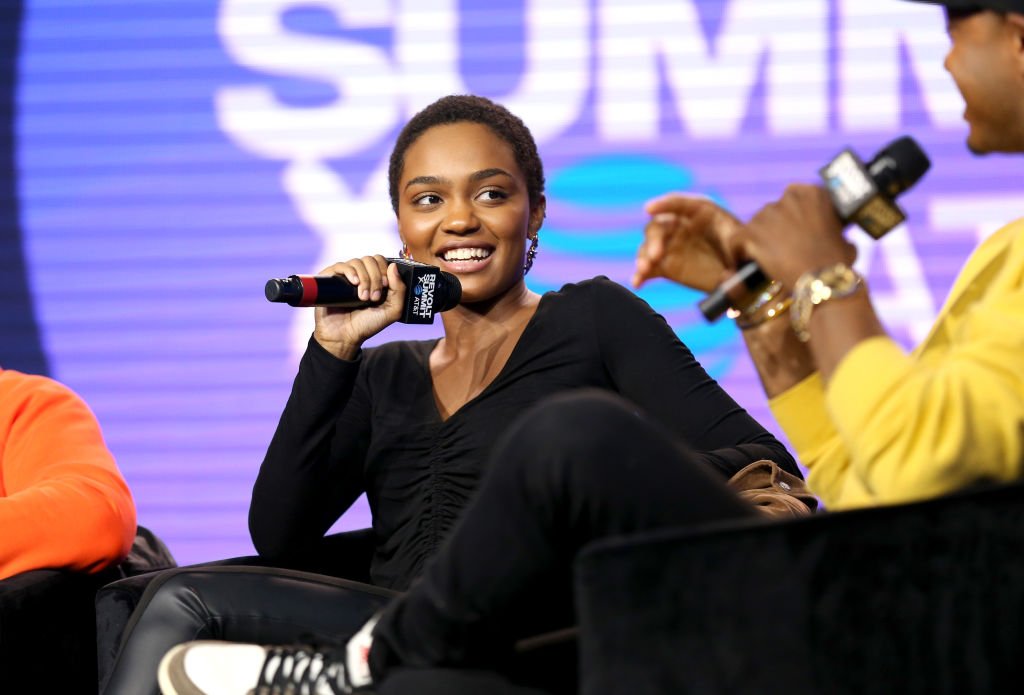 The clip opened with McClain sporting her short blonde hair as she rocked a black dress while holding a sparkly microphone. The "Daddy's Little Girls" actress chose a dimly lit area spiced with sparkly lights as she gave the aura of an expert performer.
McClain's soft tunes got fans wired up in the comments as they gladly chimed their admiration and approval. The youngster also got her sister, Lauryn, and her mom, Shontell's attention as the duo shared words of encouragement.

The Disney star's foray into music is not a new development as she pretty much grew up in a musical environment with music producer Michael and songwriter Shontell McClain as parents. 
During an interview, McClain revealed that her parents had not wanted them to be in the entertainment industry.

In an interview, McClain, 22, noted that "there was always music" in her parents' home, which led her and her older sisters to form a music group when they were still little girls. 
However, while growing into her pre-teen years, the young actress channeled her singing talent into acting and combined role play with rhythm. When she bagged her role in Disney's "A.N.T. Farm," McClain knew she had found her calling. 

McClain's stint on Disney saw her play the villainous role of Uma in "Descendants", and although she mostly took up heroic roles, the 22-year-old absolutely loved being feisty. McClain, who desired to be on "Descendants 2," was excited when she landed the role of Ursula's daughter.
It is safe to say that the youngest of the McClain sisters was bound to snag a career in the entertainment industry because of her background. When the "Black Lightning," star began acting, it was with her older sisters. 
During an interview, McClain revealed that her parents had not wanted them to be in the entertainment industry. She mentioned that her mom and dad knew how difficult being in the "industry" was, but they nonetheless showed support.