Olympic Hero Mo Farah Is a Caring Husband & Father — Meet His Wife of 10 Years & Their Children
British Olympic legend, Mo Farah, holds his lovely family at an utmost priority. Despite his massive success as an athlete, the enigmatic sportsman would not trade family for anything. Here is a look into his lifestyle.
Olympic champion Mo Farah goes down in history as one of the most valuable athletes in sports and the Olympic Games in particular. Beneath the sports prowess, fame, and knighthood, Farah is a loving husband to his wife of ten years and a standup dad to their kids.
On his social media page, the world champion often shows off his lovely family and their precious moments together to the delight of admirers. For Farah, every moment is worth celebrating.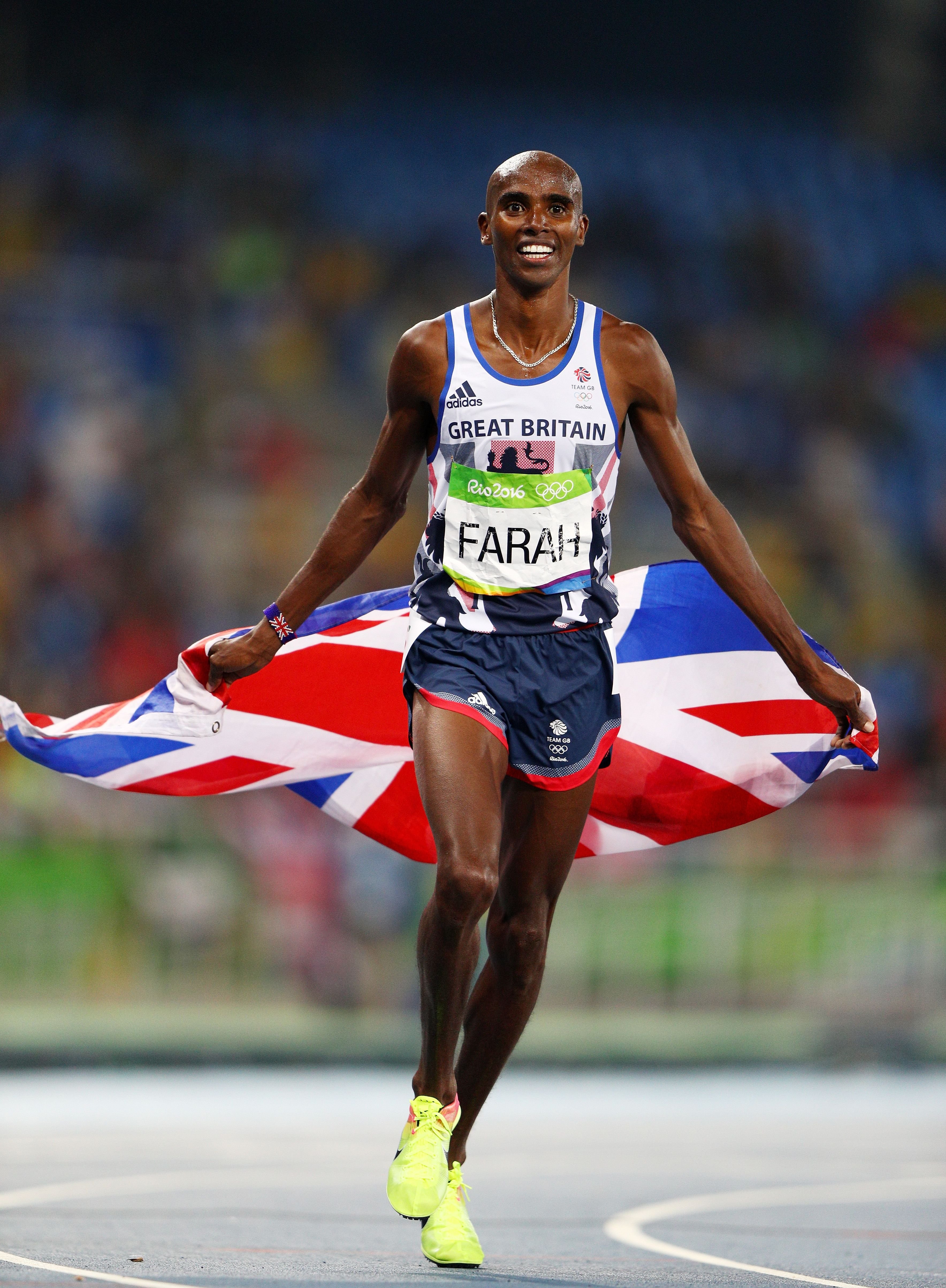 FARAH CELEBRATES ICONIC FAMILY MOMENTS
This year's Father's Day had the star bringing back the iconic moment he walked on the sports track with his family after a significant victory. 
While the 37-year-old stepped in his British sports gear, he had his little son on his shoulders while his gorgeous daughters happily walked with him.
[Farah] has four gold medals to his name, and he dedicated all four to his kids.
In April, the Olympic gold medalist went all out to honor his wife on their 10th anniversary. On his Instagram page, Farah shared a slew of pictures of him and his partner, Tania Nell. The photos numbering up to ten had the celebrity couple displaying affection on the timeline.
While the iconic athlete never shies away from public displays of affection, he makes sure to have his family with him at star-studded events. One of their public appearances in 2018 was the highlight as Farah and his loved ones stepped out in grand style and chic outfits. 
WHO IS FARAH'S WIFE?
While Farah conquered the world of sports, he had by his side Tania, his wife of one decade and counting. Tania is a beauty expert who opened her grand spa, the British Manor Spa, in 2017. 
The couple are parents to beautiful twin daughters, Amani and Aisha. They also have a son, Hussein. Additionally, Tania has a daughter, Rhianna, from an older relationship. 
The sports pro and Tania started their love life as university sweethearts but soon took it to the next level in a lavish wedding ceremony. Once speaking about her spouse's career, Tania mentioned that Farah's job was demanding, but she and the kids get by. 
INSIDE HIS FATHERHOOD
The sports champion has four gold medals to his name and he dedicated all four to his kids. Once in an interview, the star noted that he won the accolades for his children. He once outlined his activities as a dad: 
"Over the weekends and during the summer holidays, we'll explore and play games in our local park…"
For the Olympic hero, his kids are the "number one priority," therefore, he makes sure to be there for his children's academic milestones or other aspects of their growth.