Check Out Kim Kardashian With Khloé & Kourtney Showing off Toned Bodies in Bikinis on a Beach
Beauty mogul Kim Kardashian and her equally famous sisters, Kourtney and Khloé, put their fit hourglass figures on display while they lounged and enjoyed their beauty hour at a beach.
Since turning 40, Kim Kardashian has been all about celebrating in grand style. In her recent post, the KKW founder enjoyed some luxurious moments with her siblings, Khloé and Kourtney Kardashian at a beach.
On her Instagram page, Kim showed off what she and her loved ones have been up to while they soaked up the sun. In the one-photo post, the mom-of-four brandished her toned figure 8 shape in a nude two-piece swimsuit while she tied her hair within a scarf.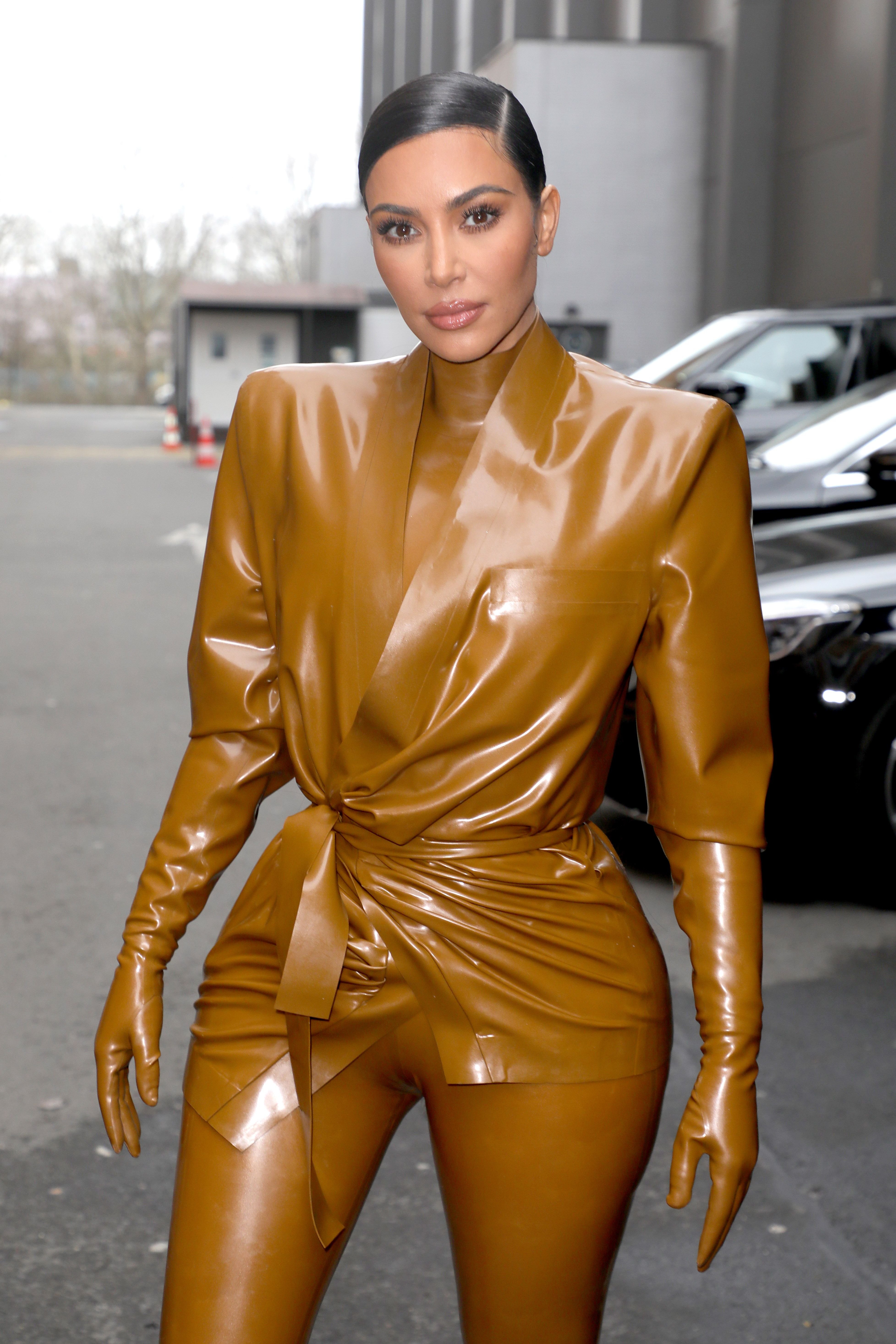 "Good American" founder Khloé stood on the left rocking a leopard print bathing suit that was tied sarong-style at the front. Khloé spiced up her sizzling look with a pair of sunshades. 
Before the trip, everyone on Kim's list went through the COVID-19 test and the stipulated time for quarantine.
Kourtney was at the other end in a black-and-white swimwear while she covered her long raven tresses with a black bucket hat. Kourtney, who was getting her fill of the sun with a cocktail in one hand, stylishly posed like her sisters. Kim shared a witty caption: 
"Girls just wanna have sun."
While fans racked up over 20,000 comments in admiration of the TV trio, some were impressed with Kim's witty caption and gleefully agreed with her. The girl's momager, Kris Jenner, also showed affection with three pink heart emojis.
For her milestone birthday, Kim splurged a total of $1 million to have her loved ones and close associates flown to a private island in Tahiti. The KUWTK star hired an 88-seater Boeing 777 to fly her family and friends to her party destination. 
Before the trip, everyone on Kim's list went through the COVID-19 test and the stipulated time for quarantine. At the event, the fashion goddess's guests were treated to luxury spa sessions, exotic dinners, and a tour on the Tetiaroa Atoll island. 
Although Kim's guests had the time of their lives, she prohibited them from posting her party's details on social media. Besides her mom and siblings, the KUWTK star's guest list also included LaLa Anthony, Scott Disick, and Tristan Thompson. 
Amid the lavish celebration, the 40-year-old TV personality has gone under scrutiny as some critics considered her tone-deaf to the global issues around the world. 
Netizens disapproved of Kim's 40-person party and considered her to be out-of-touch and seemingly insensitive to the global health issues. These comments came after the fashion icon addressed her fans and detailed the events of her splendid ceremony.