AmoMama Exclusive: What Has 'American Idol' Alum Sam Woolf Been up to after the Show?
Six years ago, Michigan native Sam Woolf stole the hearts of people all around the country with his soulful voice and charming personality in the 13th season of "American Idol." Now, the 24-year-old keeps pushing against the tide in the competitive music industry, and he's got a lot to offer.
Sam Woolf knew he wanted to pursue a career in music from a young age. He took singing lessons from an opera instructor after moving to Bradenton, Florida, to live with his grandparents, and started performing in local restaurants and karaoke places.
In 2013, Woolf was in the middle of a five-week program at the Berklee College of Music in Boston when he heard "American Idol" would be holding auditions in town. He didn't hesitate before applying for the show.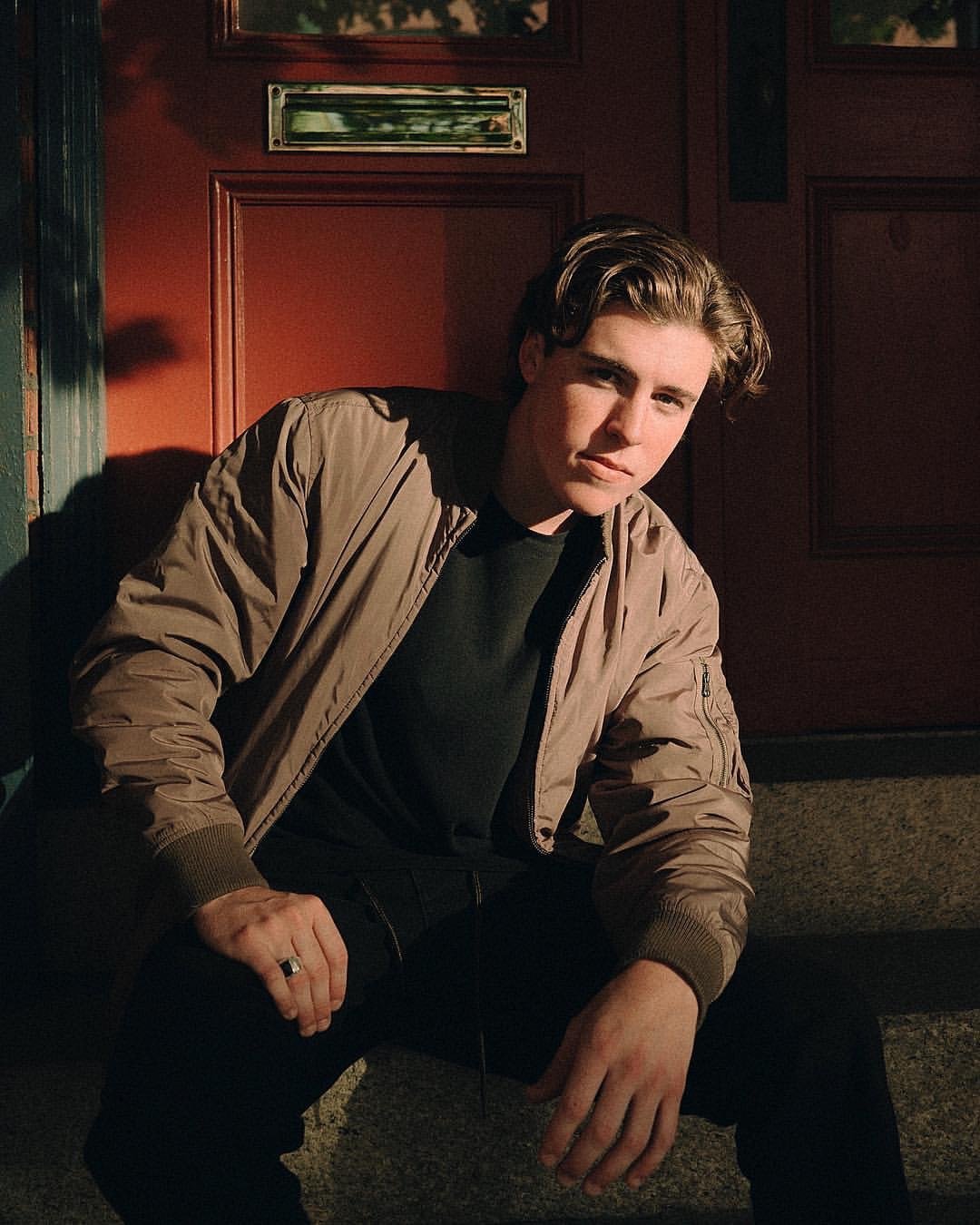 After passing the many producers' auditions, Woolf had the chance to show his talent in front of Jennifer Lopez, Harry Connick Jr., and Keith Urban.
He sang Ed Sheeran's "Lego House" in a faster tempo than he thought, and yet, the judges praised his pitch and the fact that he sang and played the guitar. Woolf went on to advance in the live show to the top 5 when he was eliminated.
I just try and be as honest as I can when writing songs and that seems to work best for me.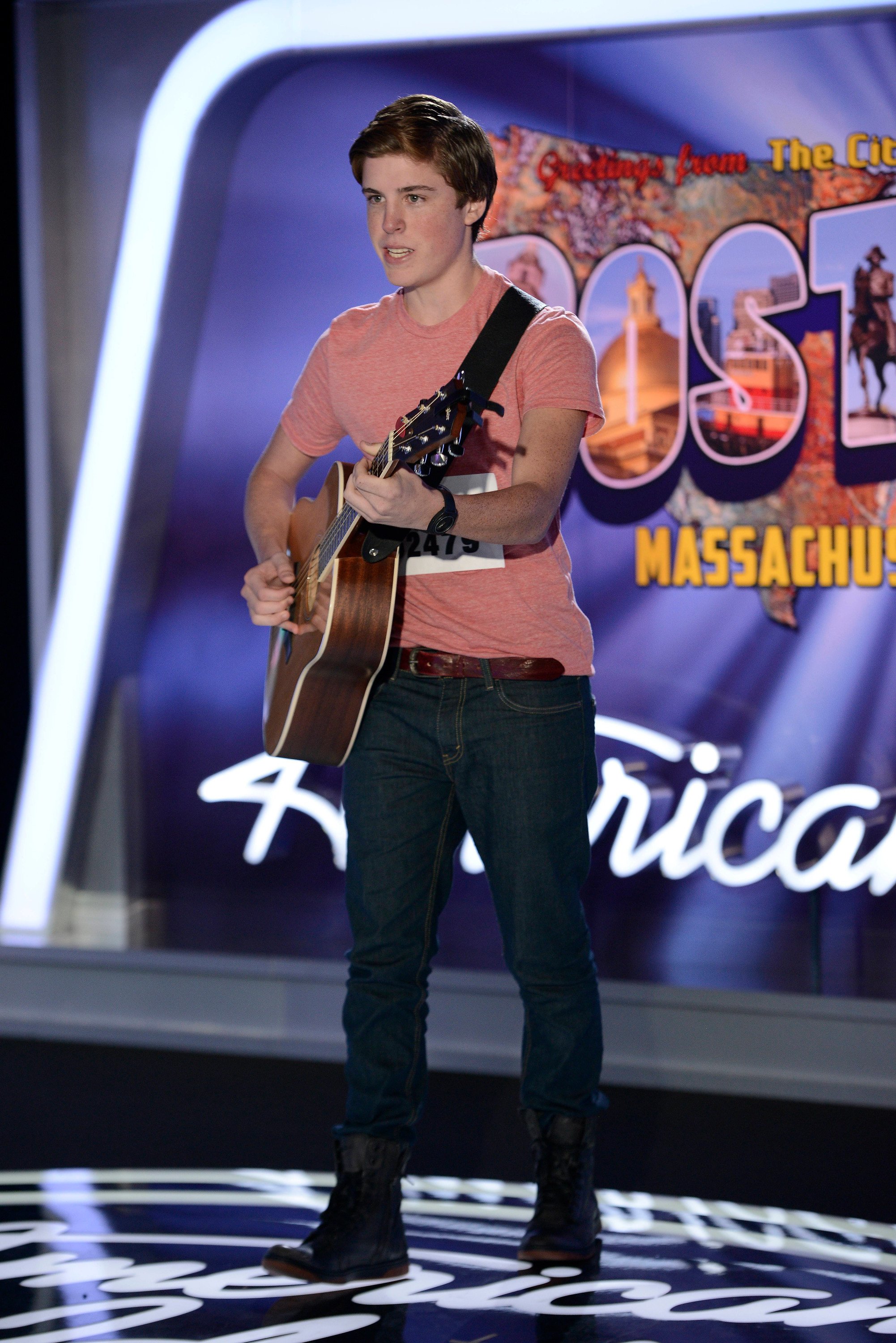 A singer-songwriter, Woolf moved to Nashville after the show and worked on his first EP, "Pretend," alongside Grammy-Award winning producer Danny Blume.
Some of his singles include "Fast 'n' Dirty," "Stop Thinking About It," "On It" and "Coming Home" with the Como Brothers and his most recent track, "Ease My Mind."
"In times like these, it's not so easy to see the bright side." Sam said of "Ease My Mind," and described the song as:
"A hopeful love song about feeling lost, yet knowing whatever it is you're going through, it will all play out how it's supposed to."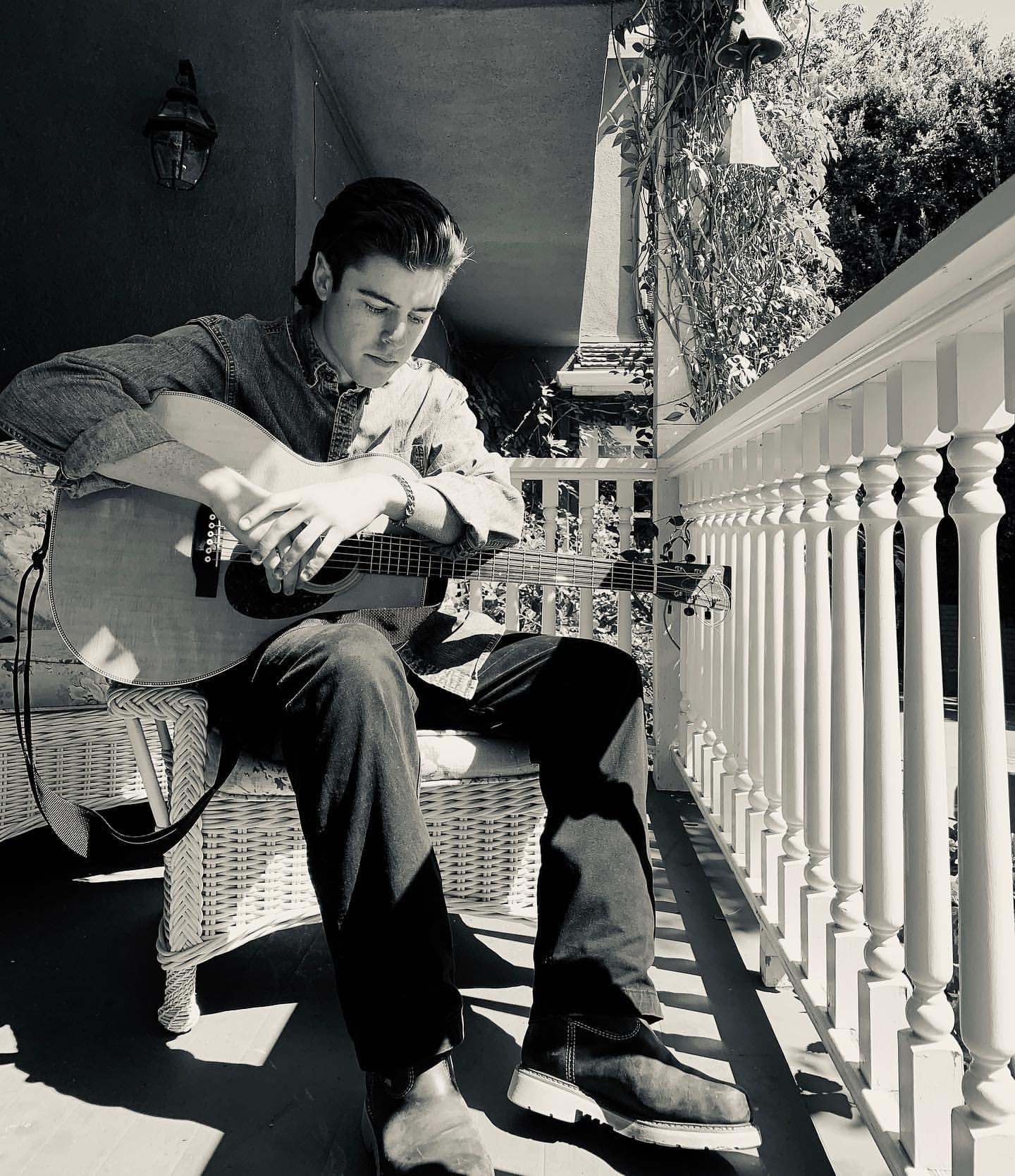 Now based in Los Angeles, Woolf has been making the best out of the quarantine imposed to stop the spread of the COVID-19 to work on more music and keep in touch with his fans through live sessions on Facebook and more.
Here, Sam Woolf tells us more about his life before, during, and after "American Idol," his love for music, and what the future holds for him.
Q. Hi, Sam! Thank you so much for taking the time to talk with us. For starters, could you tell us a bit about your family background? Where did you grow up and how was your childhood?
Thank you for having me! I was born and raised by both my parents in West Bloomfield MI. I had a pretty solid childhood. I was lucky to have both supportive parents and friends growing up. 
Q. How did you discover your love for music? Were you influenced by someone in your family?
I always loved to sing. I was influenced by the music my dad would play in the car or on his stereo growing up. I remember hearing a lot of James Taylor in the house and can say that inspired me to want to sing even more. 
Q. When did you decide to pursue music professionally? Did you have the support of your family?
I started out "busking" when I was living in Fl with my grandparents. I would play in front of restaurants/bars with my guitar case open. I was probably 15 then.
I've had a tremendous amount of support from my family. They always knew I wanted to pursue singing as a career and still to this day are always pushing me to be better and grow as a musician, which is amazing and I couldn't be more grateful for that! 
Q. What prompted you to audition for "American Idol" in the first place? And why did you choose Ed Sheeran's "Lego House" as the song that would highlight your talent in front of the judges?
I grew up watching the show with my parents and always said I would audition when I was old enough. The opportunity sort of fell in my lap one summer when I was close to one of the audition locations and decided to give it a shot.
I chose "Lego House" at the time because it was current and more of an upbeat song, which I didn't have many of. 
Q. You were the "heartthrob" of your season. Did you enjoy the attention that came with that title? Or would you have preferred that people focused on your talent instead of your looks?
Haha I mean it is what it is, I guess I tried to enjoy it, but there was definitely a point during the show where it seemed like they were pushing it on me a little much.  
Q. How would you describe the overall experience on "American Idol"? Is there anything you regret looking back now?
I enjoyed the experience a lot. I got to bring my grandparents along with me since I was only 17, which made it even better. We got to enjoy the American Idol journey together.
Q. What is the best lesson you got from being on live television? And what is something people don't know about the show that would surprise them?
I learned a lot about performing and being comfortable on stage with myself and with the audience. 
Q. We know you moved to Nashville with fellow idol finalist Alex Preston after the show. How did the music city treat you? Did you find what you were looking for there?
I liked living in Nashville. Alex and I had plans on moving there after the show. It was kinda short-lived, but we had fun and I would definitely visit again. 
Q. You also deferred an admission offer from Berklee College of Music. Did you ever go back to school?
I ended up moving to Boston after Nashville for Berklee College of Music. I met a lot of great people there and I enjoyed the experience of having so many other musicians around. Plus being in the city was a lot of fun.
Q. You were 18 when you released your first EP, produced by Grammy-Award winner Danny Blume. Was it hard to make your voice be heard back then while working with such an established producer?
That was never really a concern for me. I was just focused on recording the songs and having a final project that I'm happy with in the end. 
Q. Your fans helped finance the release of your first EP "Pretend" back in 2014 and they are very supportive of your work to this day. Do you have any funny stories about fan encounters that are etched in your memory?
I'm grateful for the fans (friends) I've made along the way that support my music. Most of my encounters have all been pretty chill. I guess I'm just lucky haha. 
Q. What are some of your musical influences and sources of inspiration to write your music?
I usually write about the experiences I've been through or a certain feeling I have. I just try and be as honest as I can when writing songs and that seems to work best for me. 
Q. What is the song you're the proudest to say it's a self-composition and why?
I would say I'm most proud of "An Old New Home" because it's about the time when I was living with my grandparents and that time meant the most to me. 
Q. What is the message you want to convey with your music?
I just want to be honest and if people can relate to my songs then that's all I can ask for.
Q. From your point of view, is there a downside to being a songwriter/musician?
I would say no. At least not that I know of. I enjoy writing songs and being a musician. 
Q. How have you been coping in times of COVID-19? Many artists have taken the quarantine as a time to be creatively prolific. Is this your case too?
Yes, I've had a lot of time to write songs and do live streams on my Facebook to engage with my fans. I've been trying to make the most out of it! 
Q. How would you describe your sound to a first-time listener who doesn't know what to expect?
I would say it's country-rock with a twist of pop. 
Q. If you hadn't auditioned for "American Idol," where do you think your life would be today?
I would still be writing songs and performing because that's what's most important to me. 
Q. What can your fans expect from you in the near future? Is there an EP or album on the horizon?
I am working on an EP which I plan to release early next year. I'm excited to have some new songs to put in the world and for my fans! So, to my fans, keep an eye out!