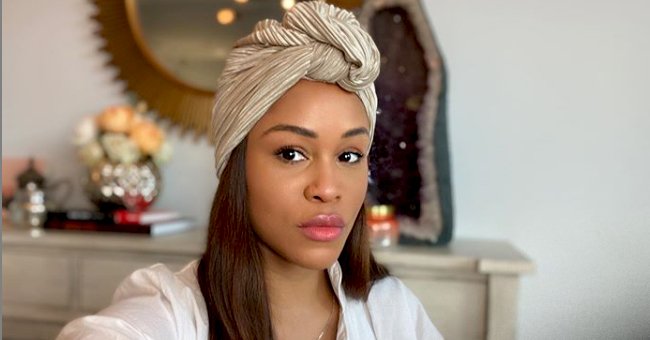 instagram.com/therealeve
Rapper Eve Flaunts Her Neckline as She Shows Her Tattoos in a Classic Black Outfit (Photo)
Female rapper and "The Talk" co-host Eve stole the spotlight in a classic black outfit in a new picture she shared with her fans on Instagram.
For a long time, rapper and television talk show host Eve has shown that she is a trendsetter when it comes to fashion and style, and she showed that fact once again in a recent Instagram post.
Eve shared a picture of herself clad in a stylish and classic black outfit showing the tattoos on her chest and flaunting her long braided hair.
The outfit featured a deep v-neck, revealing her chest and tattoos. She accessorized the long-sleeved outfit with gold bangles and gold necklaces and also wore light makeup.
Eve posed with one hand on her hip and the other hand on her head as she gave the camera a sweet but serious stare. She added a second picture of the flier for a program she will co-host on December 5 and captioned the post:
"Looking forward to co-hosting Play On, a new @cbstv 1-hour special benefit concert with @kevinbacon!"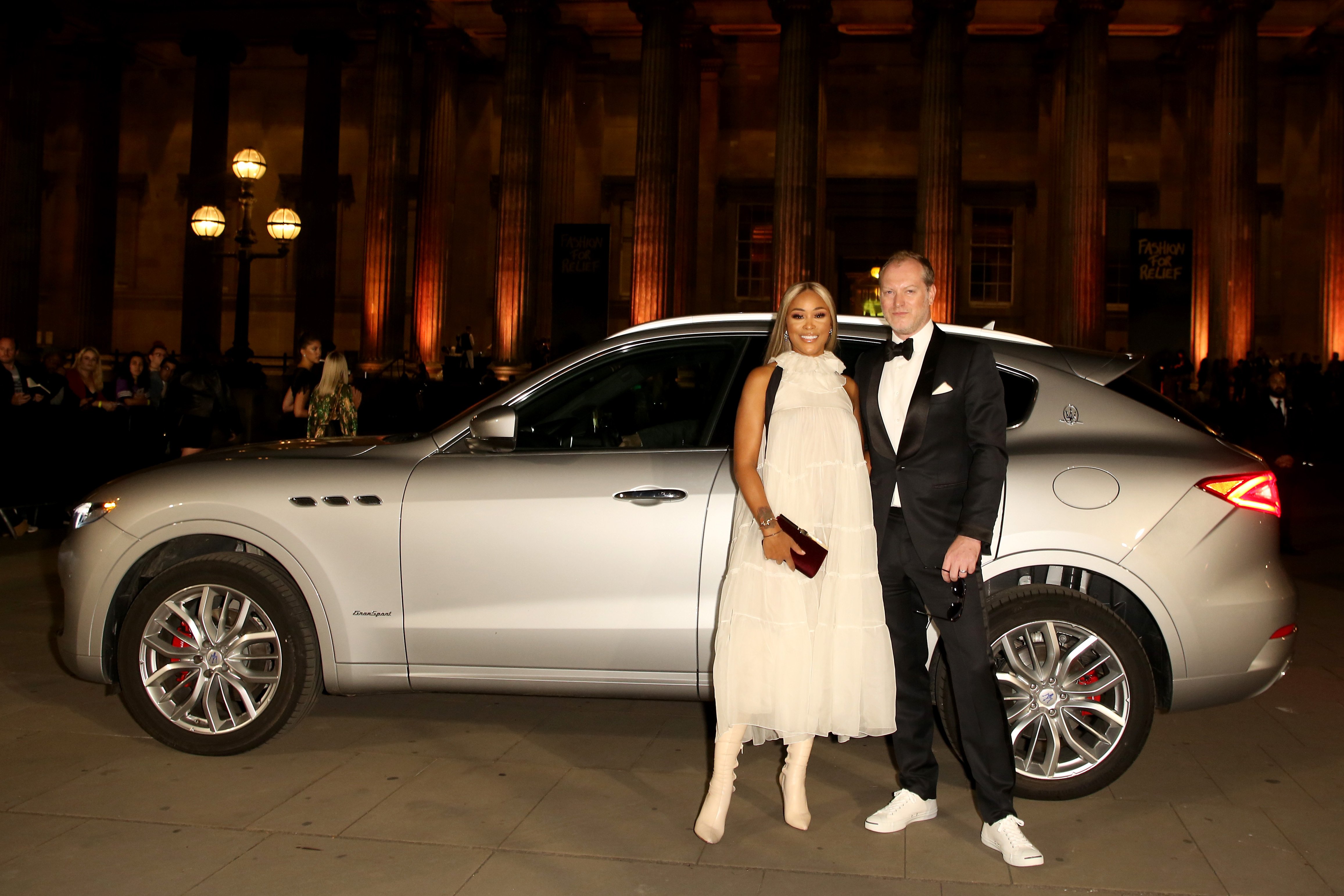 Eve and Maximillion Cooper arrive in a Maserati at "Fashion For Relief" at The British Museum on September 14, 2019. | Photo: Getty Images
Continuing her caption, Eve said it is great to be part of a program that will benefit two great charitable organizations, NAACP Legal Defense Fund and WhyHunger. She also urged her followers to support SixDegrees.org's Play On Fund.
Some of Eve's numerous fans were delighted with her gorgeous outfit in the snapshot she shared and took the time to shower her with praises, describing her as a beautiful queen and role model.
The rapper said she was the most protected female on the planet at the time, with the guys in Ruff Ryders shielding her from harm.
Eve is married to British millionaire Maximillion Cooper. The couple tied the knot in 2014. They are yet to have children of their own, though Eve is stepmom to Cooper's four children from a previous marriage.
The fact that Eve is yet to bear children for Cooper has long been a topic of discussion for a section of people, and the rapper found such talk sickening.
In an episode of "The Talk," she revealed that she was tired of people asking her when she will give her husband a child, adding that men do not suffer the same level of scrutiny when it comes to childbearing as women.
Eve and Cooper share a beautiful interracial marriage, and she shed some light on their marriage in another episode of "The Talk," revealing that they sometimes had difficult conversations about race.
Despite the difficulty of such conversations, Eve said it is a beautiful thing to do as it enables them to see life through each other's eyes, something she said everyone in the world should do.
Eve is enjoying her marriage with Cooper and loves being a stepmom to his children. She said marriage and motherhood completely changed her and made her a better person.
The rapper also spoke about monogamy, saying it is a choice people make for themselves and not something impossible, adding that the assumption that men are not meant to be monogamous is rubbish talk.
Eve rose to prominence in the music industry in the 90s and the early 2000s as a member of "Ruff Ryders," becoming the group's First Lady. In an exclusive chat with ET, she looked back on her early rap days, which is highlighted in the five-part BET series, "Ruff Ryders Chronicles."
The rapper said she was the most protected female on the planet at the time, with the guys in Ruff Ryders shielding her from harm. Eve also describes that time in music history as being phenomenal.
In a 2019 interview with The Guardian, Eve revealed she thought the female rap industry was a sisterhood but discovered it was not like that when she noticed the industry pitted female rappers against each other.
Eve has shown great versatility in holding a rap career and combining it with acting and television hosting duties. Add those to her skills as a stepmom and wife, and one can say she is the jack of her trades and master of all.
Please fill in your e-mail so we can share with you our top stories!