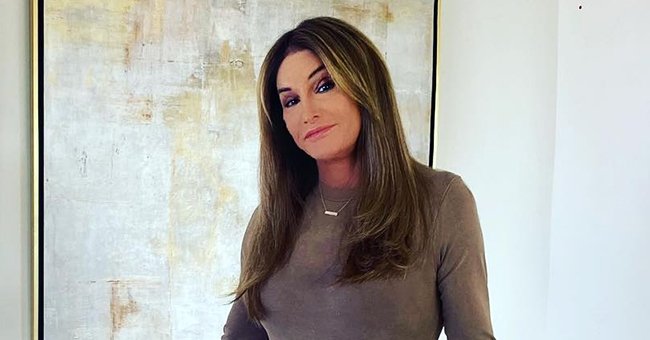 Instagram/caitlynjenner
Caitlyn Jenner Turns 71, Family Sends Her Sweet Birthday Tributes — See What They Shared
Caitlyn Jenner celebrated her 71st birthday earlier this week, and the Olympic gold medallist received the sweetest messages from her famous daughters.
On Wednesday, transgender reality star Caitlyn Jenner received heartwarming tributes and throwback pictures from her daughters in celebration of her 71st birthday.
Kylie and Kendall Jenner, along with Kim Kardashian's tributes came shortly after news broke that "Keeping Up With the Kardashians is coming to an end after fourteen years on the air.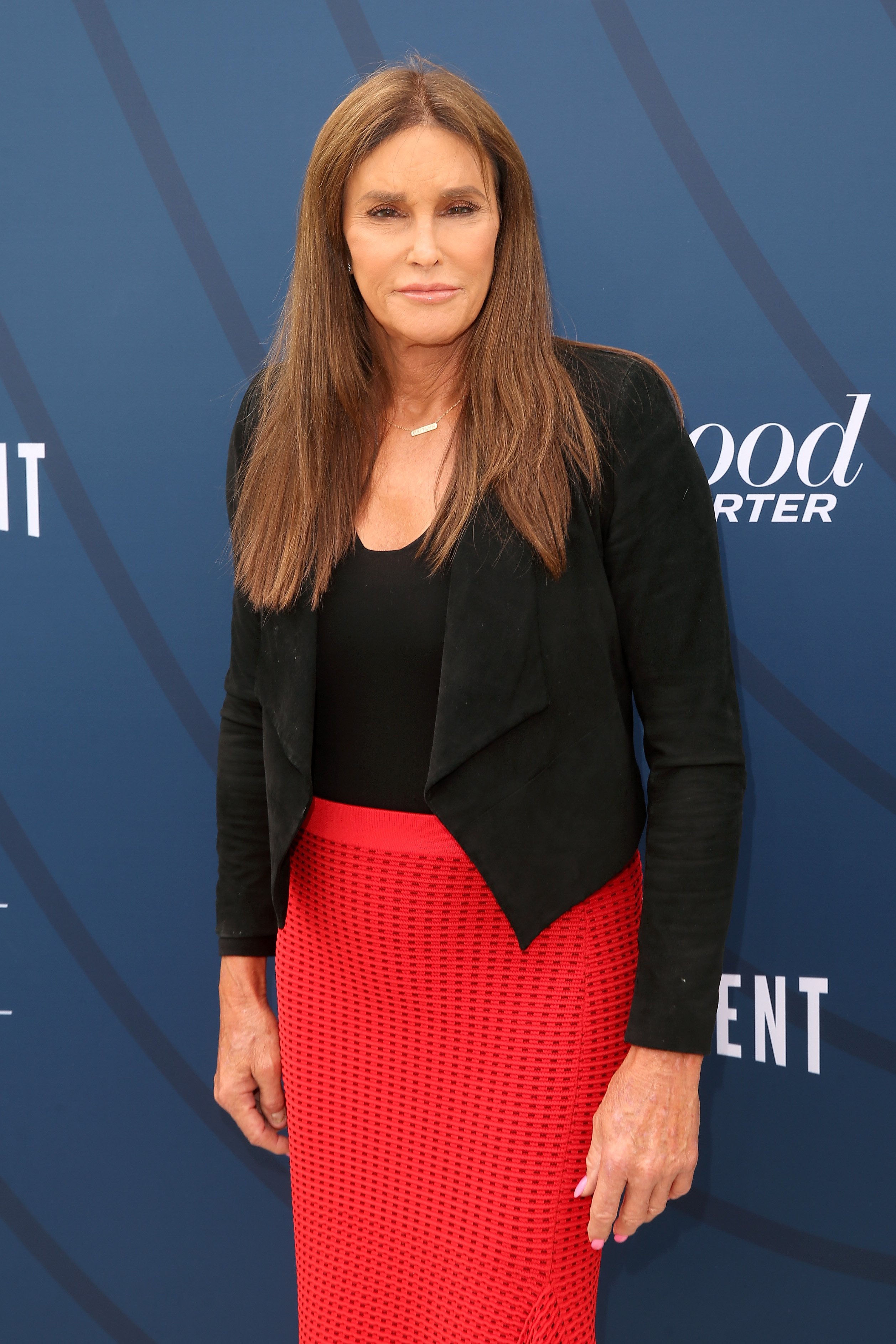 Caitlyn Jenner attends The Hollywood Reporter's Empowerment In Entertainment Event 2019 on April 30, 2019, in Los Angeles, California. | Source: Getty Images.
THE JENNER SISTERS PAY TRIBUTE
Caitlyn's birthday had her daughter Kendall all nostalgic, and she paid tribute to her father with throwback pictures taken during her childhood, with and without Caitlyn.
Kendall posted a flurry of pictures to wish her dad a happy birthday. Taking a trip down memory lane, Caitlyn will always be the dad she knew and loved since childhood, as she shared: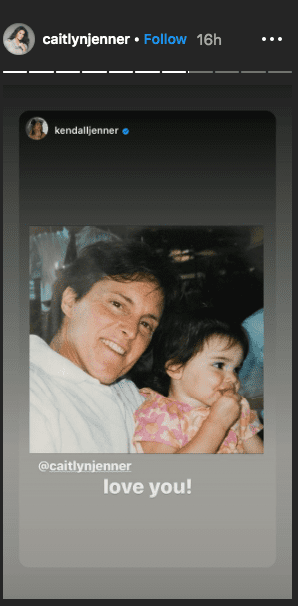 Kendall Jenner wishes Caitlyn Jenner a happy 71st birthday. | Source: Instagram/caitlynjenner.
Kylie Jenner also made sure to send Caitlyn a special tribute. Sharing a beautiful selfie taken with her dad, the youngest member of the famous reality clan posted it to social media with a short message that conveyed her feelings.
The 23-year-old, who remained supportive of her father after he came out as transgender, bedazzled the birthday snap with various quips that showed how much she loves him as she wrote: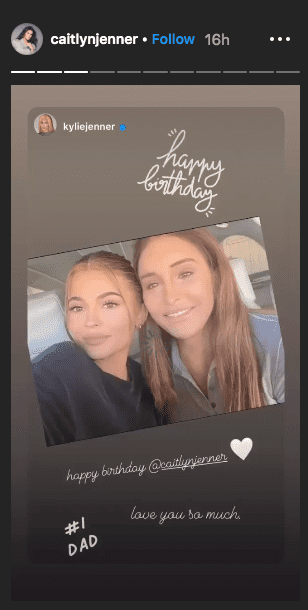 Kylie Jenner wishes Caitlyn Jenner a happy 71st birthday. | Source: Instagram/caitlynjenner.
KIM'S TRIBUTE
Feeling the love herself, Kim Kardashian just had her own bash in celebration of her milestone 40th birthday during a week-long tropical island getaway.
Kim wanted to make her birthday special and had her guests, which included family and close friends, flown into the secret location. Sending lots of love to Caitlyn, the beauty mogul gushed: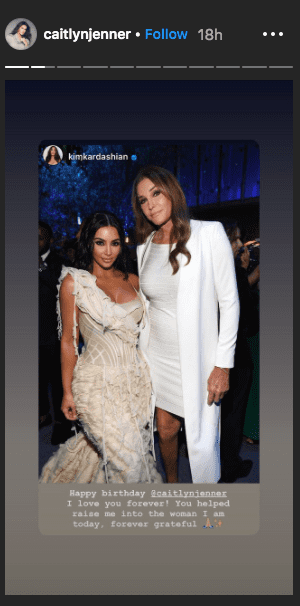 Kim Kardashian congratulates Caitlyn Jenner on her 71st birthday. | Source: Instagram/caitlynjenner.
CAITLYN ON THE END OF AN ERA
When Caitlyn found out that "Keeping Up With the Kardashians" will air its last episode next year, she commented on the end of what became an era for the family. Their reality show ran for fourteen years, and after more than 500 episodes, Caitlyn noted that the news didn't exactly come as a surprise and added:
"These girls have done just an amazing job to keep the show going, come up with material. But kind of everybody is in a different place now and I think it's time to move on."
CLOSER THAN EVER
The 71-year-old announced her transition five years ago, and during an interview earlier this year, Caitlyn Jenner said that she wouldn't have been able to go through with it if her children had a problem with the major life change.
However, the courage it took for Caitlyn to share and live her truth, made her daughters Kendall and Kylie look at her through different and inspired eyes. Describing her as their "hero," they share a close relationship.
Please fill in your e-mail so we can share with you our top stories!