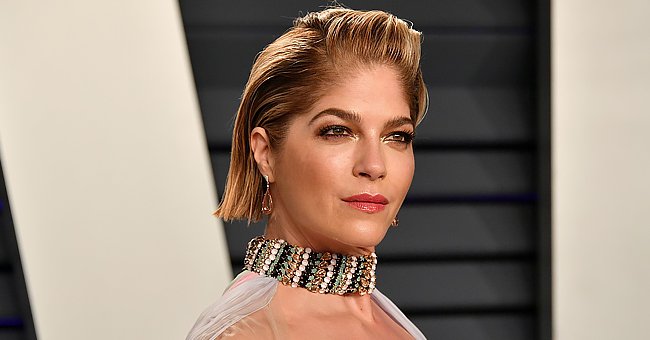 Getty Images
Selma Blair Flaunts Killer Curves in Black Bodysuit as She Poses with a Cane Amid Battle with MS
Actress Selma Blair, who was diagnosed with multiple sclerosis in 2018, recently showed off her incredible physique in a black bodysuit as she posed with her new cane.
On October 27, award-winning actress Selma Blair uploaded on Instagram a series of snaps, in which she displayed her enviable figure in a sleek black bodysuit.
The three stunning photos show the "Legally Blonde" actress standing on the sill of a window. The tight one-piece highlighted her flat tummy and small waist.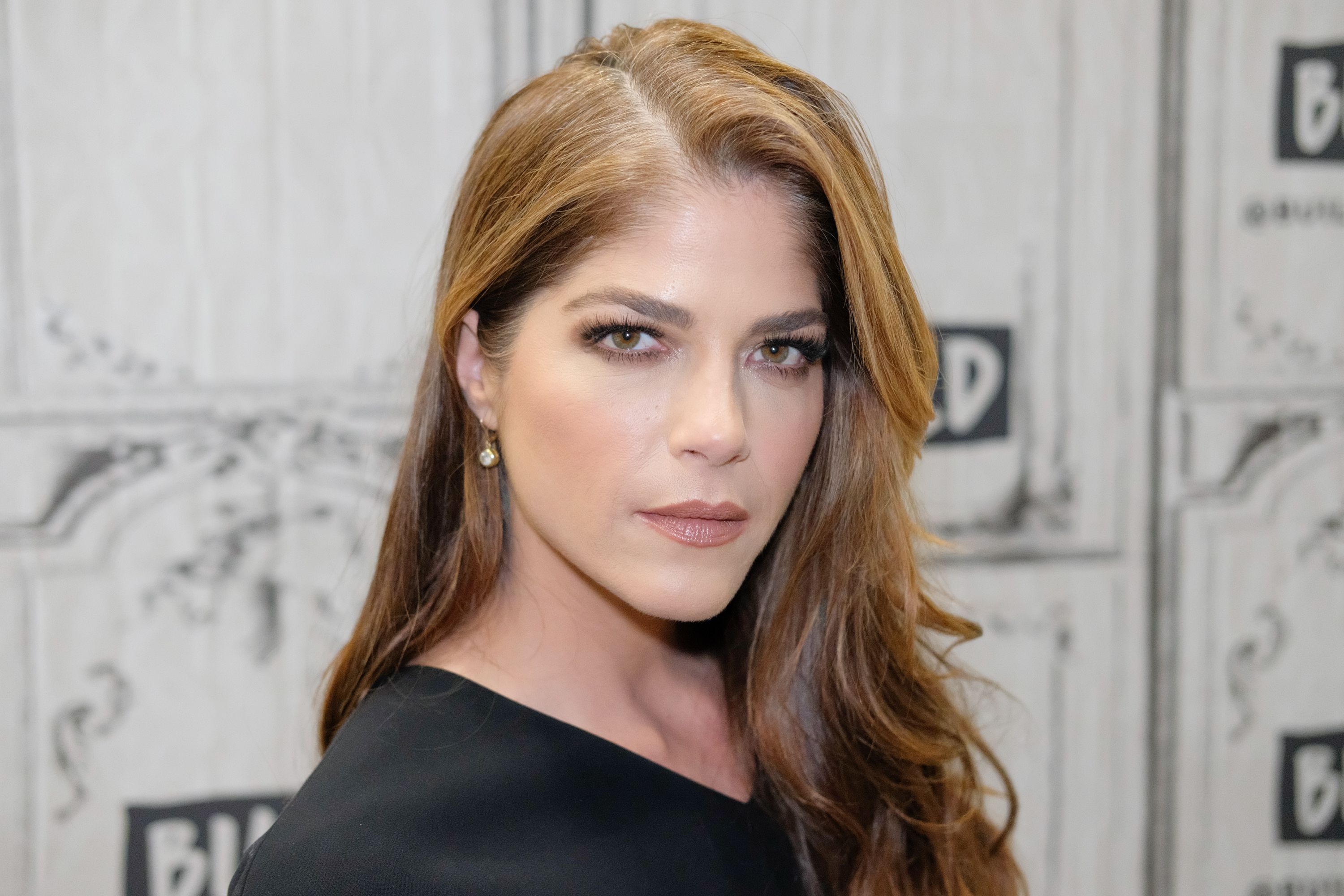 Selma Blair at a Build Series interview in January 2018 in New York | Source: Getty Images
In the caption, Blair shared that she became emotional when she received her new "iconic cane" after her birthday. She has the "chicest canes," the actress said. Blair added:
"I will stand tall and use with pride [...] I can't express in words how much this 'support' means to me."
In no time, the photos garnered more than 92,000 likes on Instagram. The actress's adoring fans immediately flock to the comments section to let their admiration be known.
Blair, whose breakthrough came when she starred as Zoe Bean in the 1999 sitcom "Zoe, Duncan, Jack, and Jane," has endured a difficult few years after opening up about her multiple sclerosis diagnosis in 2018.
Blair underwent stem cell transplants and chemotherapy treatments that resulted in her losing all her hair. For years, the actress had thought that she was only suffering from minor illnesses.
The first feeling to flood Blair after the diagnosis was relief.
Blair's multiple sclerosis diagnosis later explained some of her disabilities that include a foggy memory and occasional falling down. She also dropped things.
The "Hellboy II: The Golden Army" actress has been in isolation with her son Arthur Saint Bleick, whom she shares with her former partner, fashion designer Jason Bleick.
As reported by Vanity Fair, the first feeling to flood Blair after the diagnosis was relief. Finally, Blair had a name for what had been wreaking havoc on her body.
According to reports, the actress was inspired to reveal the news to thank her costume designer, Allisa Swanson. The designer had become her unofficial "dresser" for the actress' role in the Netflix series "Another Life."
Back in May, Blair's mother, Molly Cooke, passed away at home in Michigan at 82 years old. The actress took to Instagram to pay tribute to her late mom.
Blair described her mother as "formidable, funny, quick, striking, and generous." The actress wrote about her unselfish attitude and her career as a judge.
Please fill in your e-mail so we can share with you our top stories!