Eartha Kitt's Daughter's Hair Falls on Her Shoulders as She Flaunts a New Hand Tattoo
Kitt Shapiro, daughter of the late American singer-songwriter, actress, and dancer Eartha Kitt, showed off her new hand tattoo in a recent post on her Instagram feed. 
In a new beautiful post on her Instagram account, Kitt Shapiro, daughter of late American singer and songwriter Eartha Kitt, flaunted her new hand tattoo in a lovely selfie.
The photo was posted just yesterday and it showed the 58-year-old giving her fans a good view of the new body art. Several of them gushed about how much they loved the new addition.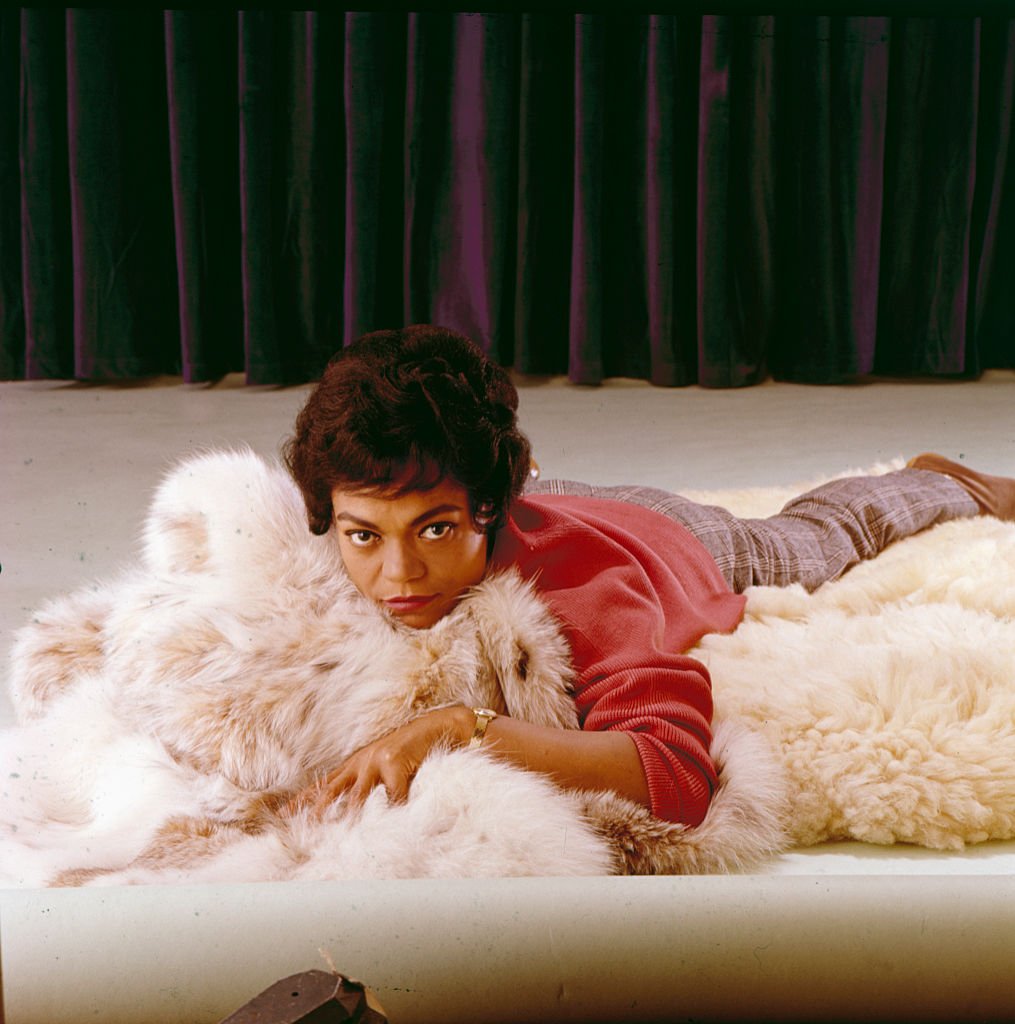 In the picture, Shapiro was smiling into the camera as her luscious blonde hair cascaded down her shoulders in beautiful waves. She had on a stylish white open-necked cashmere cardigan and a pair of reading glasses.
Shapiro combinexd the look with a stunning gold necklace, several colorful bracelets, and a huge brown watch. With her hand under her chin, she flaunted her new heart-shaped tattoo just by the side of her palm. She wrote:
"My mother's hand-drawn heart always guides me. You know that I use it in many of my @simplyeartha designs and now I carry it with me…"
She then went on to tag the skillful tattoo artist with an endearing emoji. Taking the cue, the artist took to his own Instagram account and posted the sweet photo on his Insta Story, showing off his work. 
WHO IS EARTHA KITT
Eartha Kitt was popularly known for her hit single "Santa Baby" and for playing Catwoman in the 1960s "Batman," among many other movie roles. Born in North, South Carolina, her career took off in Paris when she started as a nightclub singer.
The icon, however, had a difficult childhood. She was abandoned by her mother and left in the care of cruel relatives who often picked on her, mostly because she was of mixed-race heritage. Her father was a white man, and her mother, an African-American Cherokee.
Her life took a turn for the better after a chance meeting with one of Katherine Dunham's dancers. She was advised to audition, and when she did, she won a scholarship to a dance school. 
[Shapiro] added that her birth completed her mother because it gave her a family that she never had.
After years as a dancer on Dunham's troupe, she left for Paris and started her solo career as a nightclub singer. There she met Orson Welles, who cast her on Broadway's "New Faces" in 1952. After that, her career blew up and she made a name for herself. 
After such a remarkable career, Kitt died in 2008 after a long battle with colon cancer. Five years after her death, Shapiro revealed in a candid interview that her mother struggled with her identity.
This was because she did not know the identity of her white father and spent years trying to trace her roots, all to no avail. Shapiro explained that her mother never felt comfortable in her own skin because she did not know who she was. 
She admitted that Kitt carried the scar of her rejection all her life. She was rejected for the color of her skin, ironically, by both black and white. She added that her birth completed her mother because it gave her a family that she never had.