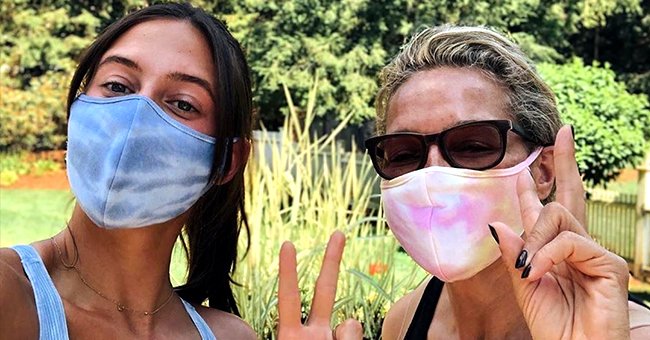 Instagram/kittshapiro
Eartha Kitt's Daughter Kitt Shapiro and Daughter Rachel Look Gorgeous in Matching Tie-Dye Masks
Kitt Shapiro is giving us sweet mother/daughter goals---she learned well from her mother, Eartha Kitt.
Kitt Shapiro, Eartha Kitt's only child from her short marriage to real-estate developer Bill McDonald recently posted a cute pic of herself and her grown-up daughter with each of them sporting stylish masks.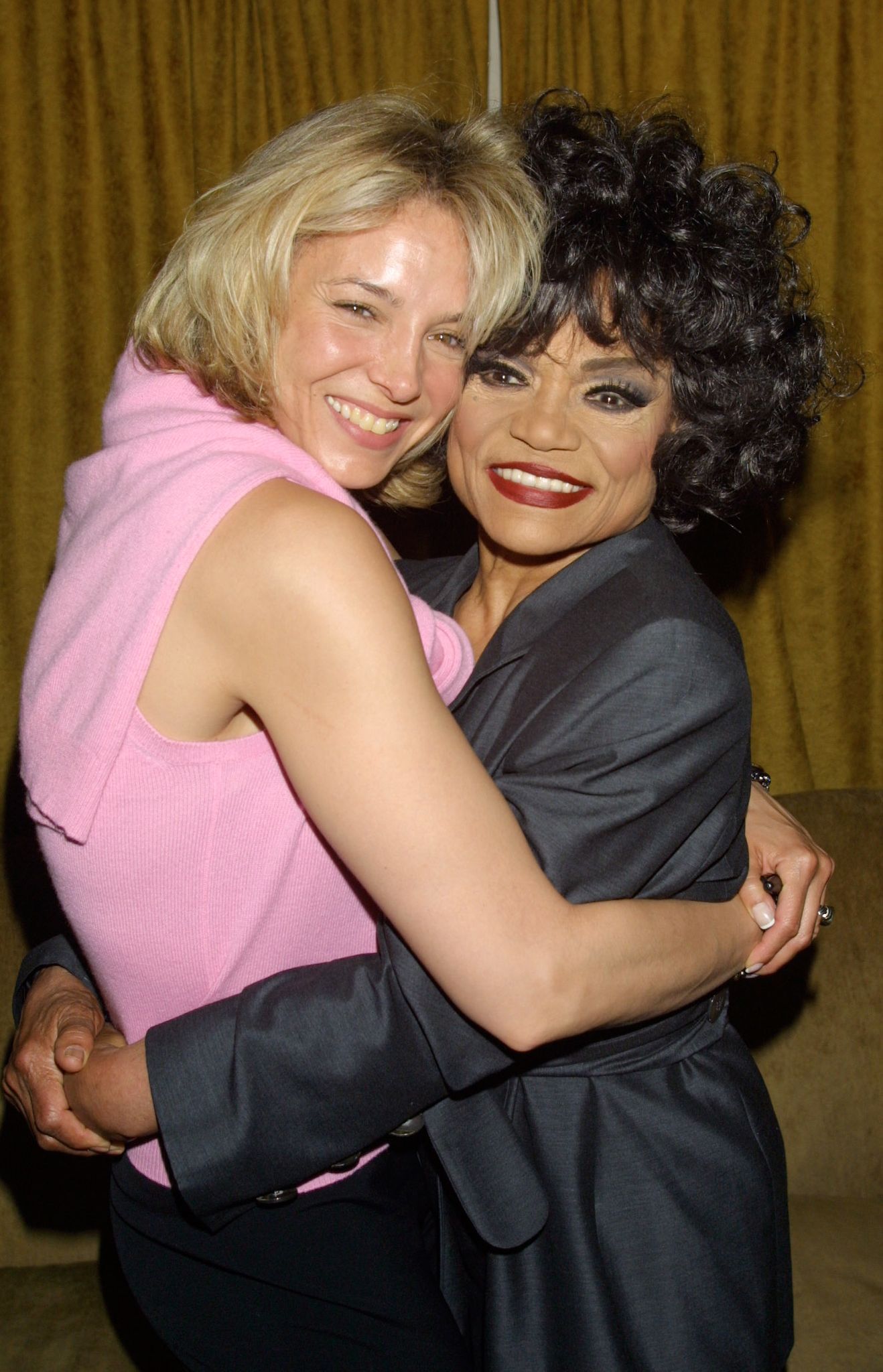 Eartha Kitt & daughter Kitt Shapiro during the NY Celebration of Rodgers & Hammerstein's Cinderella at One51 in New York City, New York, United States. | Photo: Getty Images
The proud mother/daughter team was simply sending out their love and reminding everyone to stay safe as the caption read, "From one mother/daughter team to another. Stay safe & stay stylish..."
Eartha had always been a big inspiration for her daughter [Kitt Shapiro], who later launched a lifestyle brand which would include images and writings of her mom in home decor.
Earlier in the month, Kitt uploaded a beautiful birthday tribute to her 25-year old daughter Rachael Shapiro, posting lovely pictures of Rachel along with a great, love-filled caption that left us in doubt about how much she adores her gorgeous daughter.
As reported by Foxnews, Kitt, who had been very fond of her mother, recently shared some interesting facts about her TV star mother, Eartha, who passed on in 2008 at age 81, having been diagnosed with colon cancer. Eartha started as a dancer in New York in the late 40's after which she successfully took on music, film, Broadway, and television.
Kitt shared about her mother's "magnetic personality" and how she became close friends with prominent Hollywood actors Orsen Welles and James Dean. She mentioned that people assumed Eartha was romantically involved with these actors but that was not the case.
Kitt also disclosed that playing 'Catwoman' in the "Batman" series (1967-1968) was very significant for her mom as it had allowed her to be sexy without being stereotyped, noting that she blazed the trail for many other Black women to play similar roles.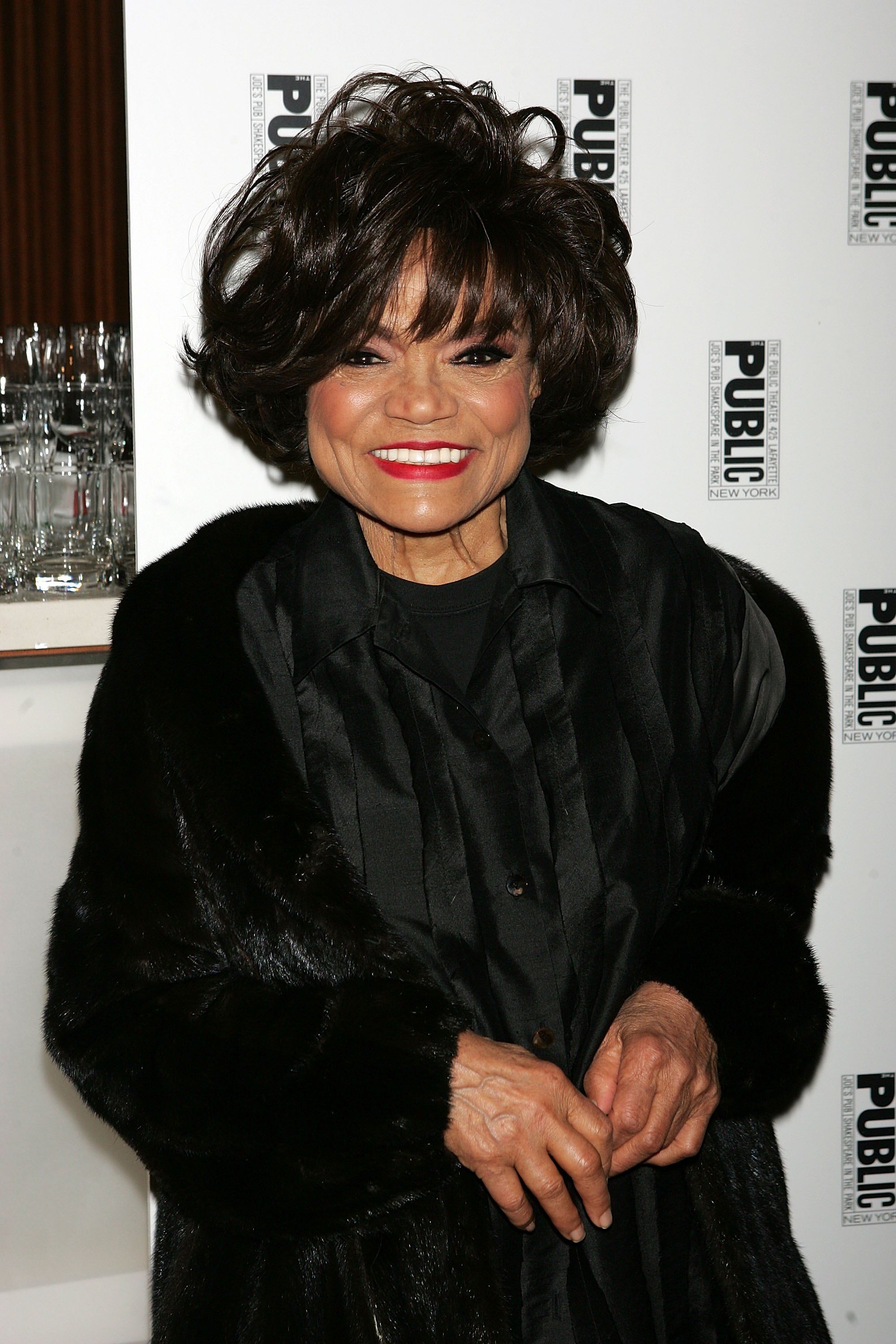 Eartha Kitt at the after-party for "The Public Sings: A 50th Anniversary Celebration" at the Time Warner Center on January 30, 2006 in New York City | Photo: Getty Images
Eartha had always been a big inspiration for her daughter who later launched a lifestyle brand which included images and writings of her mom in home decor, with the hope that they will continue to inspire fans of her mom. Kitt expressed her intentions saying:
''May they [the writings and images of her mother] touch your heart, as they do mine."
The world-famous singer had endured a tough childhood. Her mother, who abandoned her died when she was 7, and the identity of her White father remained unknown.
It's not surprising that Eartha clung so fiercely to her daughter. Kitt had recognized just how special she was to her mother, as she remarked saying, "To some extent, I think my arrival completed her [Eartha] because it gave her a family that she never had."
Please fill in your e-mail so we can share with you our top stories!