'Rags to Riches' Star Tisha Campbell Martin Shares Photo of Her 2 Sons — Do They Look Similar?
American actress, comedian, and singer Tisha Campbell shared a heartwarming photo of her two sons on her Instagram feed. The pictures revealed the uncanny resemblance between both siblings. 
In a sweet photo on her Instagram page, American actress and comedian Tisha Campbell Martin showed the world just how much her two adorable sons resembled one another. 
In the picture, the boys were seen sitting at a table staring at a phone screen with concentrated facial expressions. Ezekiel, who was holding the device, was clad in an army green camo-patterned hoodie.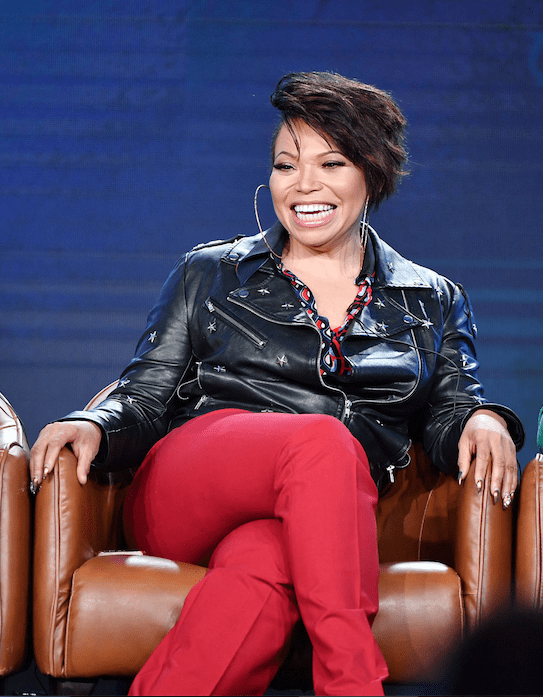 Xen was dressed in a blue and yellow striped short-sleeved shirt. His hands were folded across his chest as he leaned against the table, watching as his brother busied himself with the phone. 
The photo was uploaded just yesterday, and Campbell received several positive reactions from her fans and followers who could not get enough of the sweet moment. Beneath the post, she captioned:
"Little helps big! #reasonismile."
The proud mother has successfully built a strong bond with her sons over the years. Her first son, Xen, was diagnosed with autism as a baby, and she struggled to be the most supportive mother to him.
She revealed that she was terrified to have a second child because of her first child's condition. However, Campbell's fears were quelled when Ezekiel was born normal. Nonetheless, with much tutelage from his parents, Xen grew up a relatively normal kid. 
The case was eventually settled in court, but in a recent interview, the actor denied the allegations.
Ever supportive, she collaborated with four mothers of autistic kids and produced the movie "Colored My Mind" in 2011 to raise awareness about the disorder. Also, this year, she announced that Xen defeated all odds and got admitted into his dream college. 
Campbell is also not just a remarkable parent but also a fantastic TV star. Born on October 13, 1968, in Oklahoma, she became a household name after creating an impressive career for herself in the small-screen industry. 
Her first TV appearance was at the age of 8 in the sixth episode of the PBS show "The Big Blue Marble" in 1974. She later featured in several other shows, including the 1992-97 series "Martin," where she played actor Martin Lawrence's on-screen wife, Gina.
In 1997, Campbell filed a sexual harassment lawsuit against her former co-star, Lawrence. He was reportedly charged with repeated and escalating sexual harassment, sexual battery, verbal abuse, and related threats. 
The case was eventually settled in court, but in a recent interview, the actor denied the allegations, adding that he and Campbell never spoke about it because it never happened. 
The actress revealed that she was shocked when she got wind of his comments. She, however, decided to contact Lawrence herself, and the pair eventually buried the hatchet. The actor also posted a throwback photo of both of them on his Instagram page.