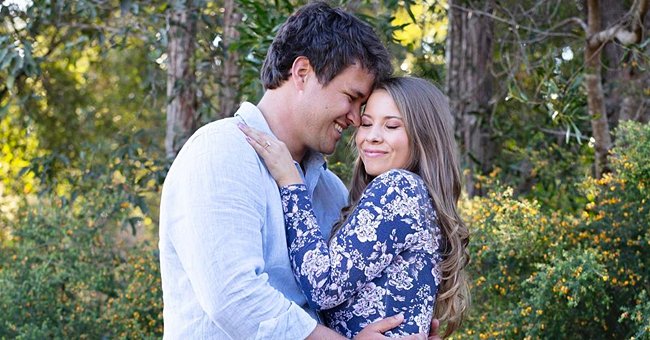 instagram.com/bindisueirwin
Bindi Irwin Holds Parrot Tenderly as She Poses with Her Growing Baby Bump in Baggy Plaid Shirt

The television personality and conservationist married her boyfriend earlier in the year. And they are happier than ever now that the couple is expecting their first child.
Bindi Irwin, 22, is a television personality and conservationist who, along with her brother Robert and mother Terri, have kept the legacy of their father "Crocodile Hunter" Steve Irwin alive.
The young woman married her boyfriend Chandler Powell in March of this year in an intimate ceremony at the Australia Zoo, where they all live and work. Her brother Robert was in charge of taking her down the aisle and delivering her to her now-husband.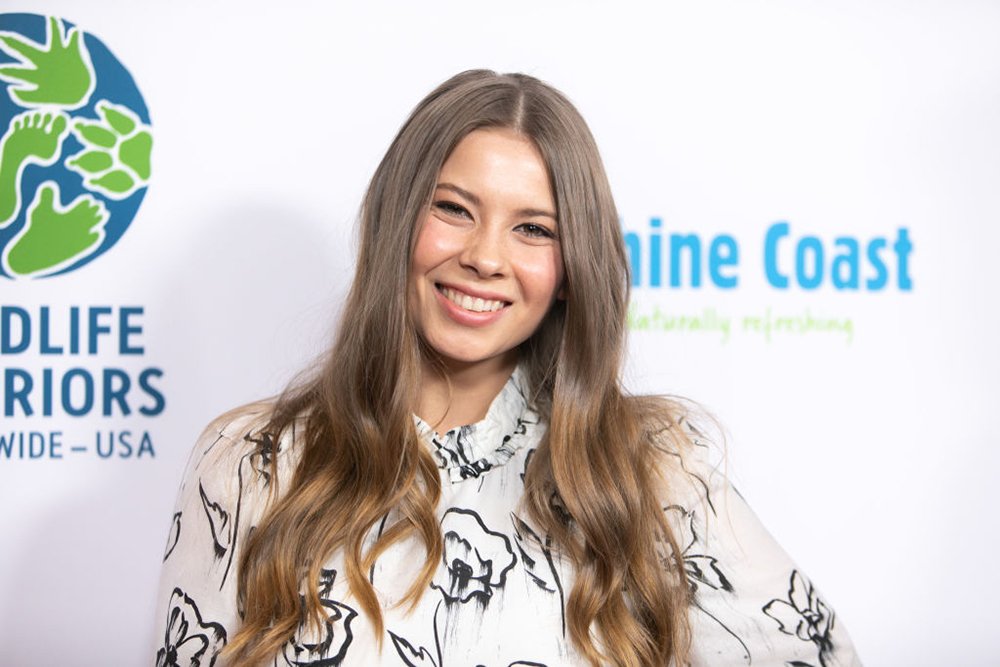 Bindi Irwin attending Steve Irwin Gala Dinner at SLS Hotel in Beverly Hills, California, in May 2019. I Image: Getty Images.
Last August, the newlyweds announced with a beautiful family photo on Instagram that they were in sweet anticipation of a new family member. Bindi shared a picture a couple of days ago with a parrot in her hands, cuddling it. She captioned the image:
"Some people talk to animals. Not many listen though. That's the problem." ― A.A. Milne
SIBLINGS AND BEST FRIENDS
During all these years, the Irwin brothers have been very close and have publicly confessed that they are best friends. Bindi has always been there for her brother Robert, 16, and in turn, he has given her all his support and love.
The conservationist wrote on Instagram to honor her brother: "Shoutout to my little brother (who definitely isn't 'little' anymore) for being such an incredible friend. You're always there for me and I know you will be the best uncle when our baby girl is born. Love you."
HAPPILY MARRIED AND PREGNANT
The Powells are happy with their baby on the way and have shared some photos of Bindi's growing belly. In one of the most recent images, the son-to-be-mom appears sporting her growing belly.
Bindi appears to be on the outskirts of a house, perhaps hers, as she poses in black leggings, a matching tank top, and a colorful long shirt. She smiles while gently placing her hand on her belly.
KEEPING HER DAD CLOSE
Bindi shares many similarities with her father, apart from the professional ones. She has her sense of humor, kind spirit, and love of nature, something she shares both on her social media and on television.
Other ways she keeps her father with her have been through tributes at important times. When she competed in "Dancing with the Star" 2015, she dedicated several numbers to her father. Also when she obtained her driver's license and when she turned 18 she paid tribute to her beloved father.
CELEBRATING LIFE AND GRATITUDE
Throughout the years since Steve Irwin tragically departed, his children and his widow have taken it upon himself to keep him present in their lives, appreciating his legacy. Mainly through the zoo and the conservation campaigns they develop.
The Irwin family remains united grateful for what is their reason for living. They recently celebrated World Gratitude Day with a beautiful photograph. In the image, Robert, Bindi, Chandler, Terri are holding each other's, besides a lake.
Please fill in your e-mail so we can share with you our top stories!