Sarah Silverman Pays Touching Tribute to Ruth Bader Ginsburg with Gorgeous RBG Necklace
Actress and comedienne Sarah Silverman recently shared a picture of herself paying tribute to Ruth Bader Ginsburg with a stunning necklace and a pendant engraved with the legal icon's picture.
It has been nearly two months since the passing of the late Supreme Court Justice, Ruth Bader Ginsburg, but celebrities across Hollywood are still finding ways to honor the legal icon.
Taking to Instagram recently, comedienne Sarah Silverman shared an up-close photo of herself donning a blue sweater. The snapshot highlighted her rosy lips and a gold necklace.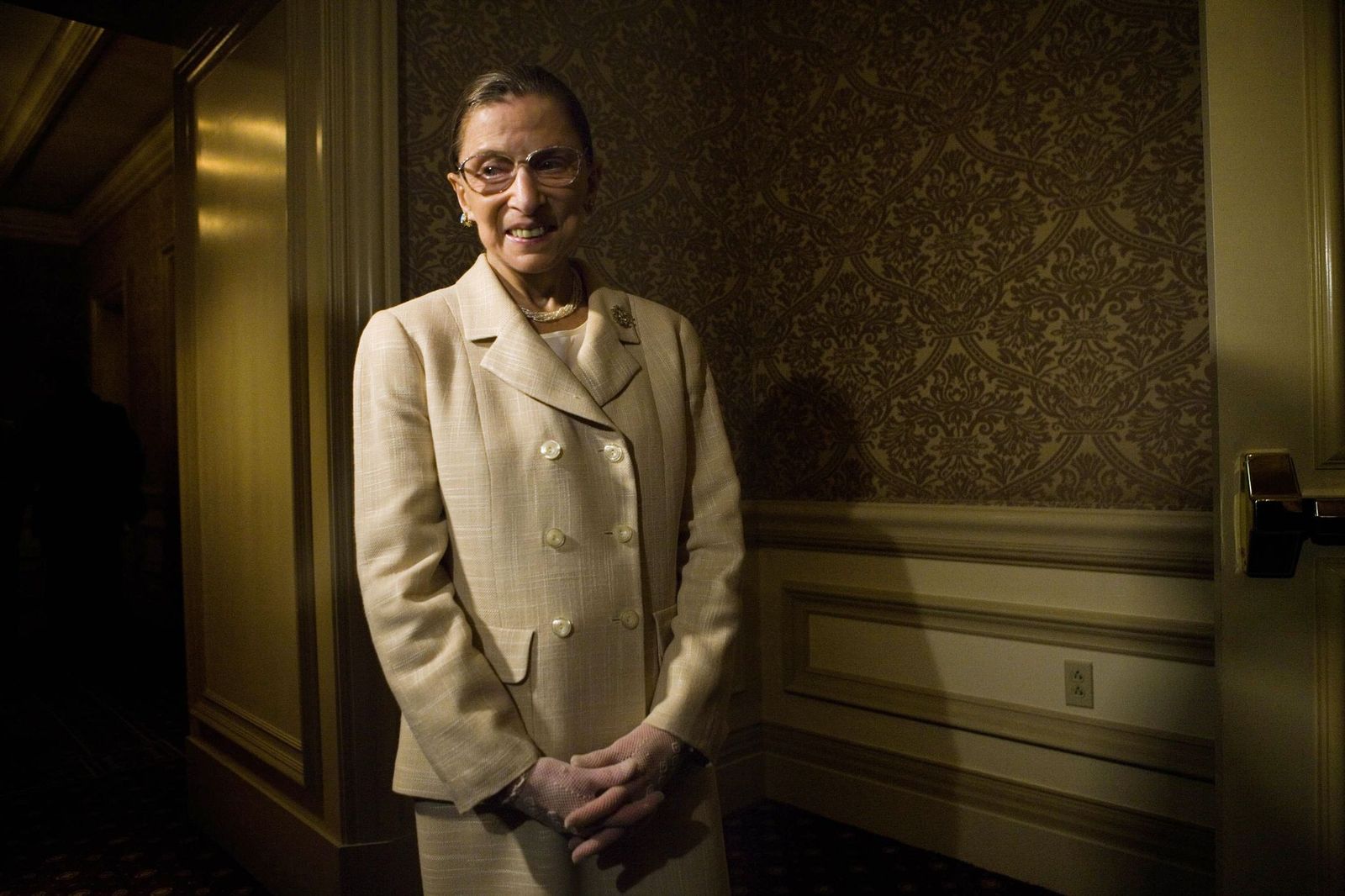 Silverman rocked the necklace with a matching pendant that was engraved with a picture of Ginsburg. The piece of jewelry laid perfectly on her neck, complimenting her skin tone. In the caption, Silverman wrote:
"I'm not a jewelry person, but I may never take off this RBG necklace."
Shortly after sharing the post, fans and followers trooped to the comments section to leave their thoughts about Silverman's touching tribute. While some complimented Silverman about her lips, others described her as a queen for honoring Ginsburg with her stunning jewelry.
Silverman kicked off her career in comedy at the age of 17 when she had her first standup comedy performance at a club in Boston.
Ginsburg, who served in the Supreme court for 27 years, passed away on September 18 after suffering cancer-related complications. She was aged 87. Silverman's recent tribute is not the first time she is honoring the late legal icon. Following the news of Ginsburg's death in September, the comedienne took to Twitter where she wrote:
"RIP RBG. Gutted. Sad. Grateful for all she did…."
Other celebrities and political figures also joined Silverman in paying tribute to Ginsburg. Speaking about her, the United States President, Donald Trump, described the legal icon as an amazing woman who led an amazing life.
Actor Kevin Bacon also shared a photo of Ginsburg accompanied by a note where he thanked her for her works in the supreme court while describing her death as a tremendous loss.
What a tremendous loss. Thank you, RBG for your life's work. Rest in power. pic.twitter.com/BFTC8ZIYqy

— Kevin Bacon (@kevinbacon) September 19, 2020
When she is not paying tribute to late icons, Silverman is busy recording success in her career as a comedienne and an actress. Silverman kicked off her comedy career at 17 when she had her first standup comedy performance at a club in Boston.
She would go on to serve as a writer and performer on "Saturday Live Night." Throughout her career, Silverman has become a fan favorite with multiple awards and several Emmy nominations, including Outstanding Lead Actress in a Comedy Series.
Without a doubt, Silverman has made a name for herself in the entertainment industry. It is no surprise that she recognizes the legacy left by the late Ruth Bader Ginsburg. After all, it takes an icon to know another icon.