Chrissy Teigen Got Her Late Son Jack's Name Tattooed on Her Wrist — Here's the Snap
In September 2020, Chrissy Teigen sadly miscarried her third child, a son named Jack. Over the weekend, she showed how she had honored him with a new tattoo on her wrist.
Chrissy Teigen sadly lost her third child, Jack, after she couldn't carry him to term. She and her musician husband, John Legend, are also parents to a daughter, Luna, and a son, Miles.
The famous couple is still mourning the loss but Teigen has started to pick up the pieces of her life again. On Sunday, she shared a short clip showing her dressed up in a black feathery dress for date night.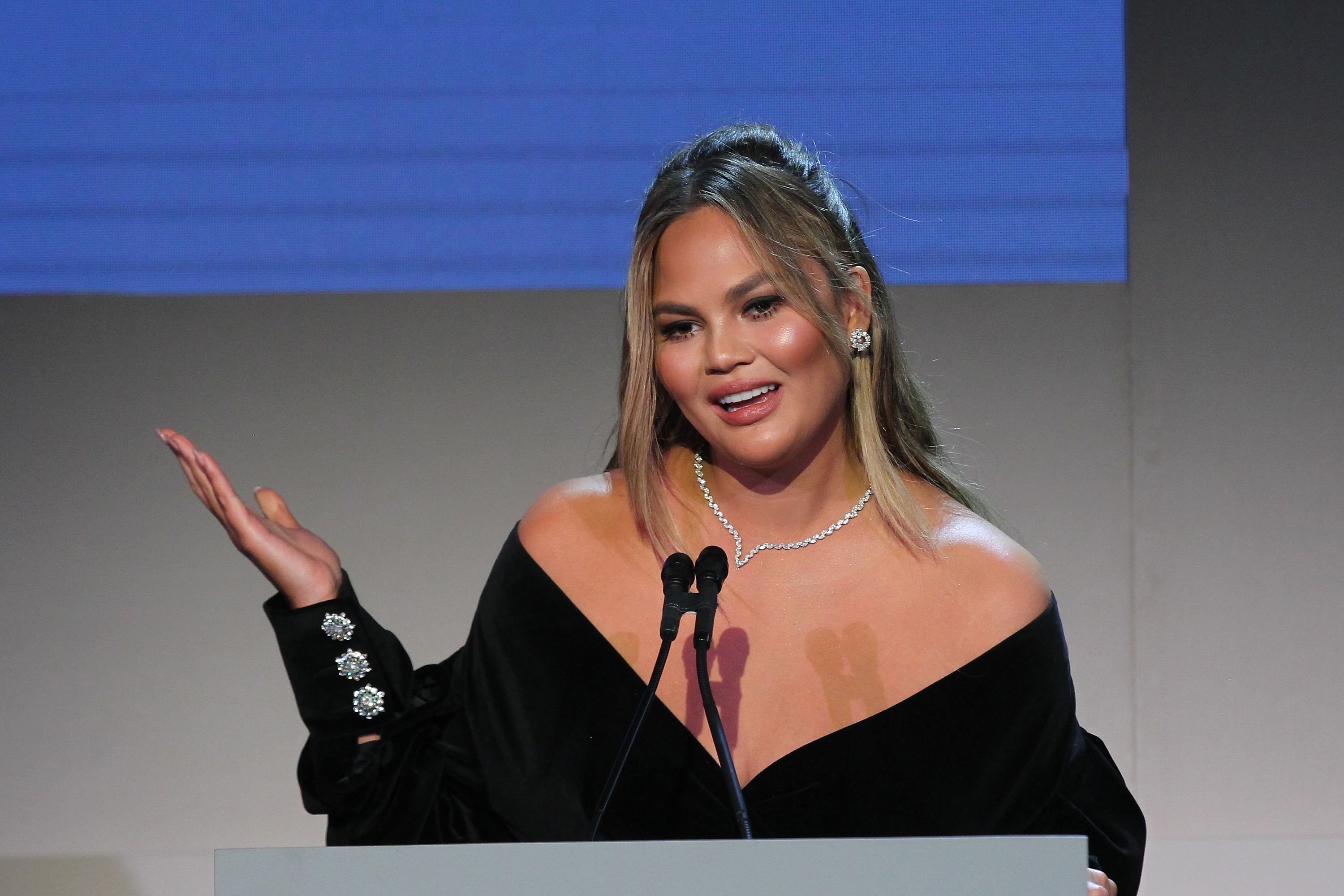 Revealing how her humor was still intact, she joked about the mirror selfie. In the caption of the Twitter post, she teased herself by noting how she had a "naturally frowny mouth," adding:
"It's kind of wild how much I laugh and smile and how it's still frowny, no matter what lol."
The bathroom selfie showed how elegant the "Cravings" author looked for the special occasion. Her look featured her wearing some makeup and her long hair was styled so that it cascaded a little past her shoulders.
In a reply post, Teigen shared a photo of her arm facing up while laying it out on a table. Someone's hand, probably Legend's, appeared in the same image, clasping that of her own from across the table.
Legend's name appeared tattooed on her lower wrist. Above her husband's name, the "Lip Sync Battle" host honored her late son by having his name inked across her wrist, unlike her husband's name which was done from top to bottom.
Teigen purged her feelings and pain in a recent post on "Medium."
According to "Harper's Bazaar," Teigen also has her other two children's names tattooed on her body too. The "Chrissy's Court" host sadly lost her pregnancy after carrying little Jack for 20 weeks.
She took to Instagram, at the time, to announce the miscarriage alongside a series of photos. In the images, she was seen crying and mourning her son's death at the hospital with the support of her husband.
Jack couldn't survive because his mother kept bleeding and he wasn't able to get enough fluids. Even though Teigen received many blood transfusions, her bleeding meant the blood just went to waste.
November 1, 2020
Teigen purged her feelings and pain in a recent post on "Medium." The model wrote an essay for the publication where she gave all the details of the miscarriage and how she had felt at the moment.
Choosing to be brutally honest with her fans, she also mentioned that she had been diagnosed with a weak placenta. She was diagnosed with a partial placental abruption and was put on bed rest before going to the hospital.