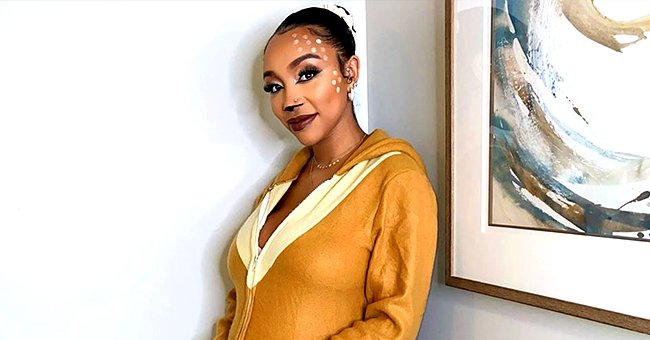 Instagram/zonniquejailee
See Tiny Harris' Pregnant Daughter Zonnique's Glow While Flaunting Baby Bump in 'Bambi' Costume
Tiny Harris' daughter Zonnique Pullins glowed as she showed off her growing baby bump in a pretty Halloween avatar as "Bambi," a young deer from the classic movie of the same name.
Like many of the netizens, Tiny Harris' daughter Zonnique Pullins is a fan of the classic Disney movie "Bambi." This Halloween, the 24-year-old brought out her inner child and rocked a cute costume inspired by the little fawn the world fell in love with.
In an Instagram post, Pullins shared photos of herself dressed as Bambi. She donned a mustard-yellow zip dress with a cream-white section that plunged down her torso.
The full-sleeved dress came with wide black cuffs, giving an impression of deer hooves. Upon casting a closer look at the picture, one could see a furry little brown tail with a tint of white in the back.
Pullins wore a pair of white sneakers with the costume. Her makeup was the best part about her look as it was simple yet meticulously applied to perfection to make her look like a cute deer.
"It's pregnant Bambi for me," Pullins beamed in the caption. Underneath the post, hundreds of her fans gathered to send their love and gush about her flawless look and called her a cutie.
As far as pandemic pregnancies go, things are not always easy, and Pullins felt that.
HOW SHE FEELS ABOUT BEING PREGNANT
Pullins is expecting her first child with her rapper boyfriend, Bandhunta Izzy. In an interview with People, the mother-to-be opened up about how rumors about her pregnancy have been going around for some time now. She said:
"Literally every year, probably for the past three years, this same rumor [that I was pregnant] had come out. This time I actually am pregnant. It's weird!"
In the August interview, Pullins admitted that her pregnancy had been easy, unlike her expectations. She thought it would be hard to carry a child, but she never even had morning sickness.
As far as pandemic pregnancies go, things are not always easy, and Pullins felt that. For her, the worst part has been going for a doctor's appointment all by herself.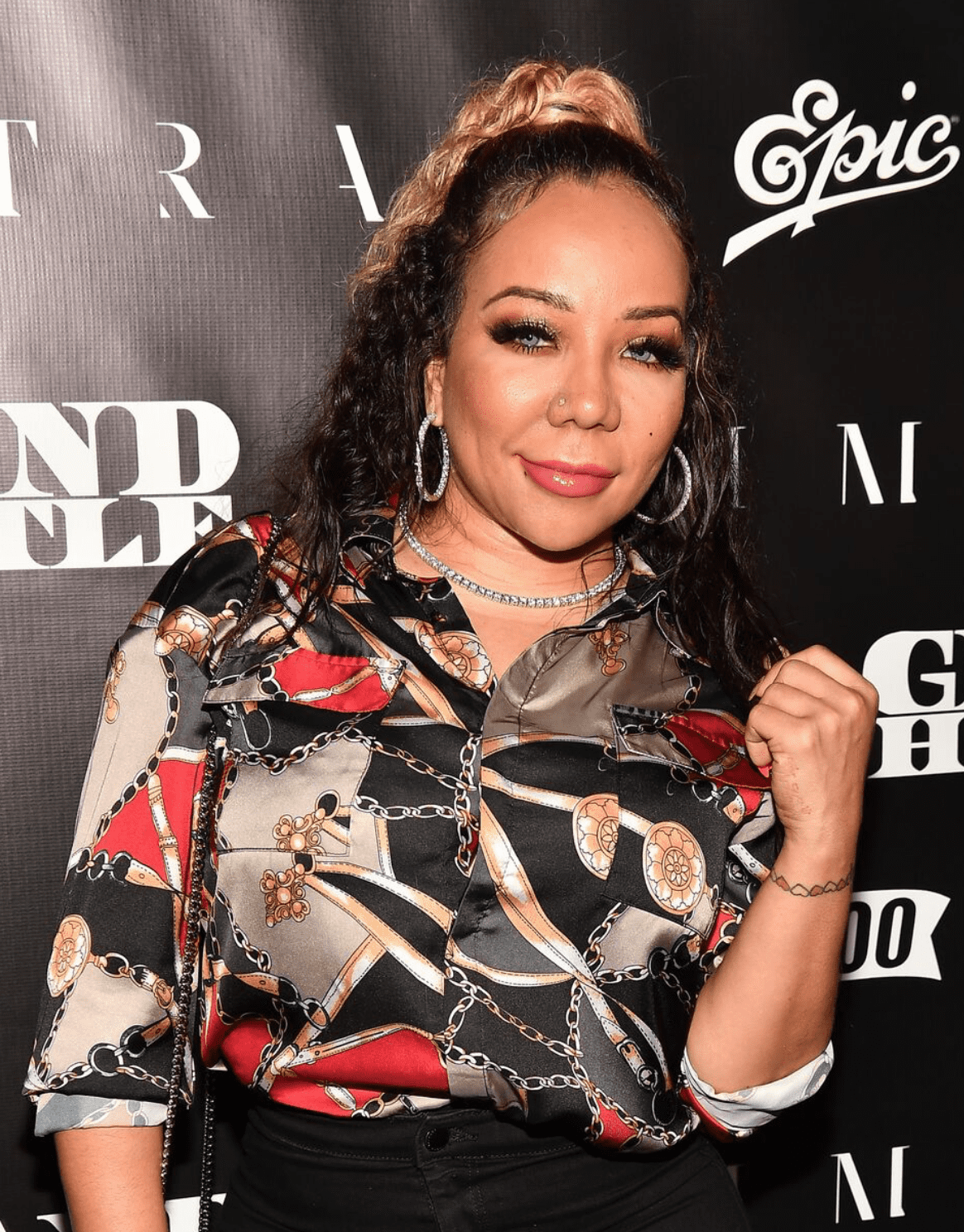 Tameka "Tiny" Harris attends T.I.'s "Dime Trap" Private Album Release Party at The Trap Museum on October 4, 2018 in Atlanta, Georgia. | Source: Getty Images
Pandemic blues aside, the 24-year-old is lucky to be surrounded by so much love and care despite the uncertainty. Her mother is especially happy for her and cannot wait to be a grandma.
After the news of her pregnancy went public, Pullins received online backlash from some trolls who thought she was going too fast and is destined to struggle as an unmarried mom. Her mother fired back at the haters, saying that she was an unmarried mother too but she never struggled. She has got Pullins' back!
Please fill in your e-mail so we can share with you our top stories!