Danneel Ackles Married 'Supernatural' Star 10 Years Ago — Who Is Jensen Ackles' Wife?
Model and actress Danneel Ackles is married to Jensen Ackles who plays Dean Winchester, one of the main characters of the hit TV series "Supernatural." 
For the last ten years, Jensen Ackles, the man audiences know best as the tortured but footloose-and-fancy-free Dean Winchester from the hit TV series "Supernatural" has been happily married to model and actress Danneel Harris Ackles.
"Supernatural" fans will know Danneel best as the compassionate angel Anael, who chooses to leave heaven to become the faith healer known as "Sister Jo."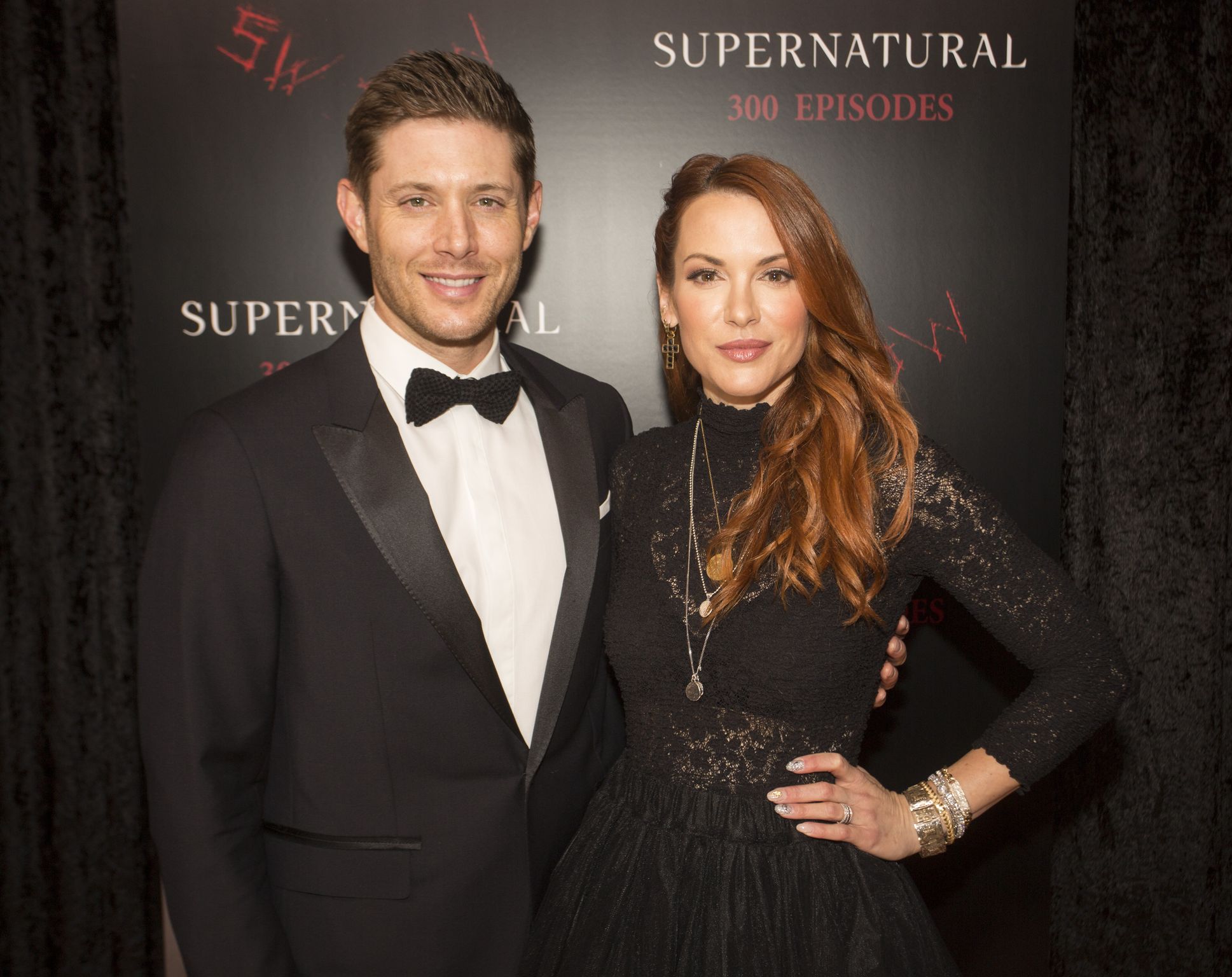 MEETING JENSEN ACKLES
Jensen and Danneel had known each other for close to a decade before they started dating. Danneel, best known as Rachel Gatina from the hit drama "One Tree Hill" and the actor kept bumping into each other since the early 2000s.
They became good friends -- and up until 2006, Danneel was in a relationship with actor/singer Riley Smith. Not long after that, Danneel was cast in the movie "Ten Inch Hero," opposite Jensen.
FALLING IN LOVE
While Jensen and Danneel's characters were falling in love on-screen, the two actors were busy doing the same thing in real life. The couple has always kept the details of their romance private, but it is known that they dated for the next 3 years.
Then in May 2010, the couple married in Dallas, Texas, with Jensen's "Supernatural" costar Jared Padalecki as his best man. Funnily enough, just three months before, Danneel and Jensen had attended Jared's wedding to actress Genevieve Cortese.
The proud mom and dad named their new daughter Arrow, but couldn't settle on a name for their son.
FIRST BABY
Over the next three years, the newlyweds were inseparable, on the red carpets, and at all the conventions and Comic-Con events Jensen attended on behalf of "Supernatural."
Then in January 2013, the couple stunned fans by announcing they were expecting their first child, and welcomed their baby girl Justice Jay Ackles in May of the same year.
AND THEN THERE WERE FIVE
In August 2016, Jensen and Danneel made another announcement. They were expecting again, and this time it was a double delivery, twins, born in December of the same year.
The proud mom and dad named their new daughter Arrow, but couldn't settle on a name for their son, who was literally nameless for several days until his dad "found" his name.
Jensen was inspired by the fact that when his son was born his umbilical cord was tied into a loose knot, which might have been life-threatening. Jensen said: 
"Thinking about that, while thinking about a name, I was like, hmm. I went onto a sailing knot site — like names of knots and at the very end was the zeppelin bend."
Fans of "Supernatural" are devastated to be bidding farewell to the beloved series after 15 seasons, and Sam and Dean Winchester and Sister Jo too.
"Supernatural's" final episode was broadcast on November 19, delayed by the outbreak of the COVID-19 pandemic, which forced the production team to delay filming of the last two episodes of the popular series.
Jared and Jensen revealed that the decision to end the series was to "go out strong" and not fizzle out like so many shows that outlive their storylines do. 
Jensen has been trying out his hand at producing and directing, so he might well expand that side of his talent. But fans needn't fear his absence from their TV screens.
NEW HERO
Jensen is joining the cast of Warner Bros. superhero series, "The Boys," which follows the adventures of a group of vigilantes dedicated to bringing corrupt superheroes to justice. 
Jensen will be bringing Soldier Boy to life, a naive man who is incapable of understanding that the world and the people who surround him are intrinsically corrupt. Jensen will be joining the series in its third season.