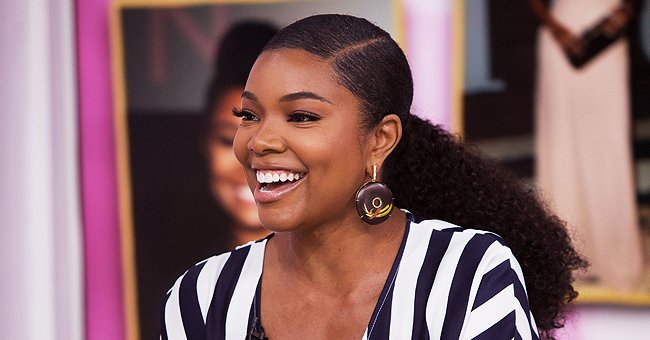 Getty Images
See Gabrielle Union's Daughter Kaavia's Angry Expressions as Mom Does Her Hair in a Funny Post
Gabrielle Union's daughter, Kaavia James, makes an adorable angry expression in an Instagram post as her mother does her hair. Fortunately, that's not where the story ends for the adorable toddler and mom.
Gabrielle Union, 48, appeared stoked in a floral dress and braided hair while her daughter Kaavia James was dressed in a cute, pink T-shirt and green sweat-pants in a new hilarious video. Initially, the beautiful "boss baby" looked angry and bored, but the slide show ended with a heartfelt mother-daughter kiss on the lips. The post was captioned:
" She watches one YouTube tutorial... ? Thank goodness my curls are stronger than her talent…"
Fans flocked to the comment section to express their amusement at the 23-month-old. "Her face gets me every time,?" commented one user, while another added, "She hates it here??."
The Instagram page, run by Kaavia's parents, Union, and retired NBA player Dwyane Wade, 38, is full of adorable photos showcasing her outfits, amusing challenges, and charismatic personality. The captions are kept sassy and hilarious, befitting of her character. The page has already garnered more than 1.3 million followers.
Kaavia James has become an internet sensation, famous for her interesting facial expressions and constant side-eye. The "Bring It On" actress told Essence last year that her daughter is "very specific," adding that:
"She likes what she likes, and she doesn't [like] what she doesn't."
The lovable toddler's face has resulted in her playful nickname, #shadybaby, a hashtag often used on her Instagram.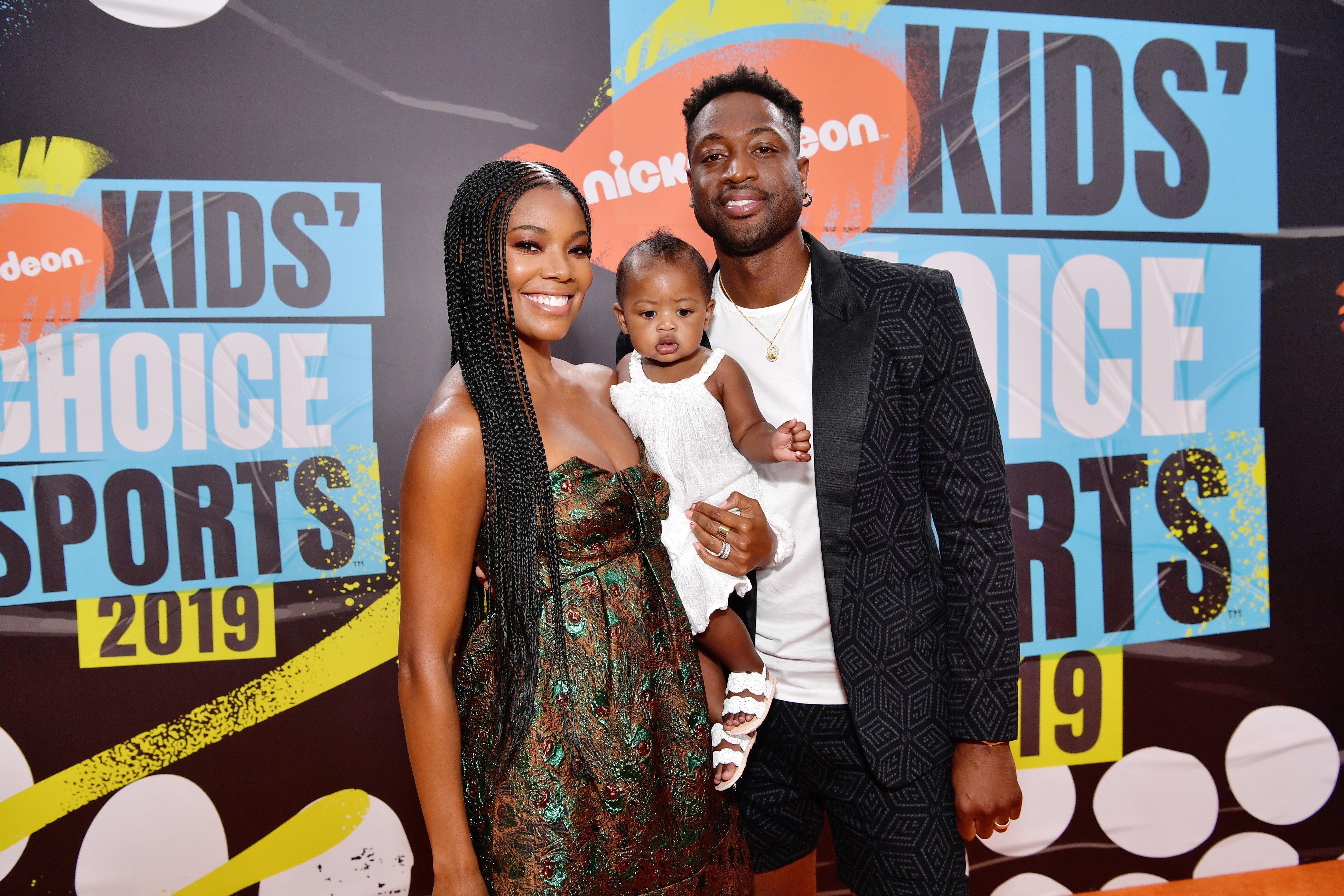 Gabrielle Union, Kaavia James Union Wade, and Dwyane Wade attend Nickelodeon Kids' Choice Sports 2019 at Barker Hangar on July 11, 2019, in Santa Monica, California. | Source: Getty Images
Union is so enamored of her first child that she penned a children's book inspired by their #shadybaby as they have nicknamed her.
The book titled "Welcome to the party," "....says a lot about the changing nature of families and how we celebrate families and how we look at families and how we respect all different kinds of families..," the actress shared on E! Daily Pop.
Kaavia James is the last born of the couple's children after Xavier, 6, Zaya 12, and Zaire, 18, from Wade's previous relationships, along with Wade's nephew Dahveon, 18.
Union's miracle daughter was born via surrogate in November 2018, and the doting mother has finally found her confidence after a challenging and scary first year of motherhood.
Kaavia James marks her second birthday on November 7, and the adoring parents will undoubtedly have more reason to celebrate their growing bundle of joy.
Please fill in your e-mail so we can share with you our top stories!