Us Weekly: Gwen Stefani Can't Risk Not Having a Prenuptial Agreement with Blake Shelton
Gwen Stefani and Blake Shelton have reportedly been discussing a prenuptial agreement as the "Hollaback" crooner can't afford to forgo a prenup after her previous marriage to Gavin Rossdale.
As lovebirds Gwen Stefani and Blake Shelton are getting ready to walk down the aisle and take their relationship to the next level, the pop singer hopes to take precaution against a repetition of the past.
According to US Weekly, a source close to the couple revealed that Stefani and Blake have been in discussions about a prenuptial agreement and want to make sure it is on the table before they proceed to exchange their vows.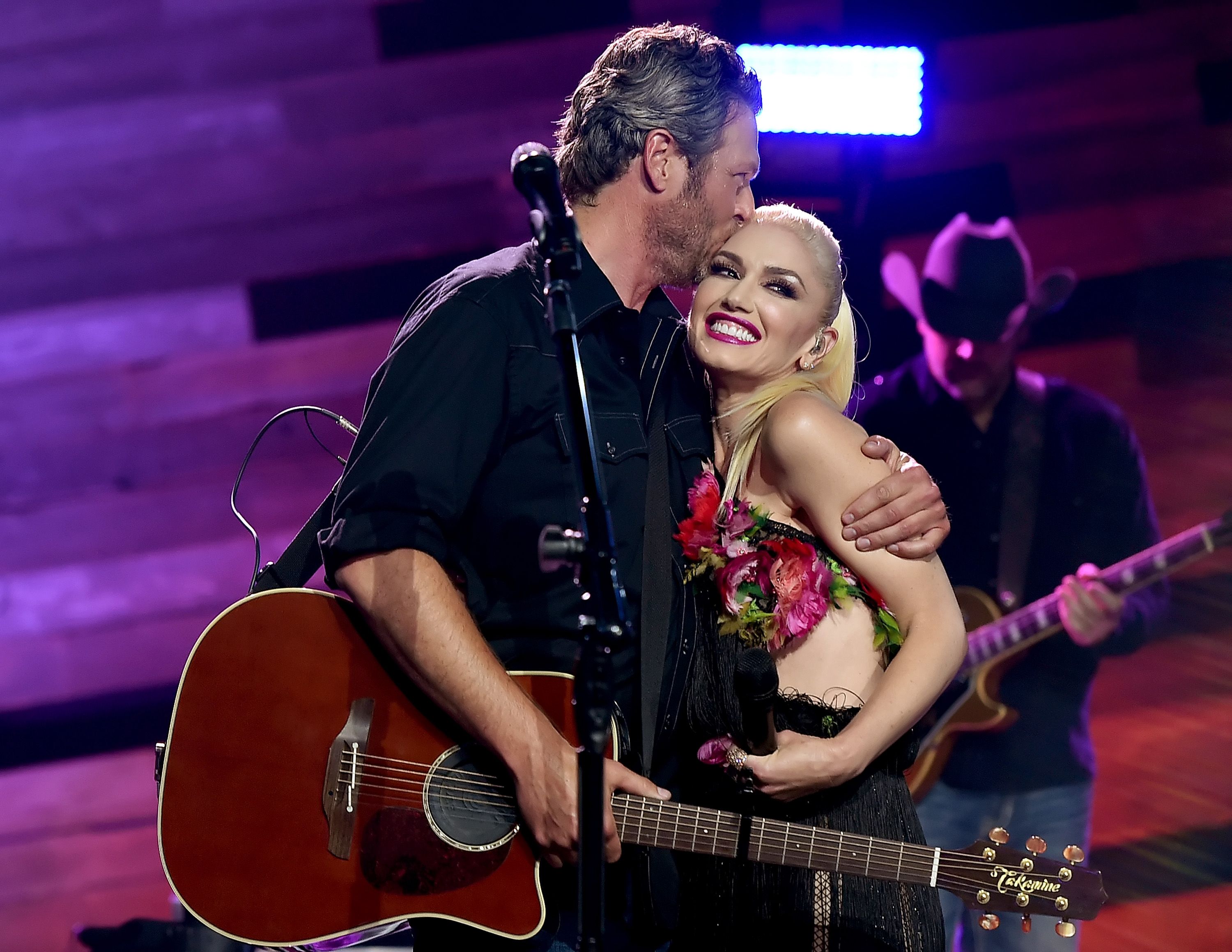 The insider noted that the process of signing a prenup has been easy and without hiccups or controversies as both parties aren't making outrageous demands. The source explained Stefani's decision to have a prenup after she failed to have one with her ex-husband Gavin Rossdale, saying: 
"She just can't afford to not have it with Blake."
Luckily, the source noted that the money conversation hadn't affected the couple's joy as they are matured and remain thrilled about the prospects of becoming wife and husband.
Shelton reportedly asked Stefani to marry him on the October 17 weekend in his Oklahoma home but didn't announce the news until the 27th.
Stefani and Shelton, who have been together for five years, shook the internet in October when they announced their long-awaited engagement on the 27th.
According to reports, the country singer popped the question in a traditional way as he went down on one knee and asked Stefani to marry him with a custom $500,000 diamond ring. The "God's Country" crooner also asked Stefani's father for her hand in marriage before the proposal. 
An insider noted that the "Hollaback" singer was touched that her fiance went the traditional way and included her three sons, Kingston, 14, Zuma, 12, and Apollo, 6, in all of the plans.
A source told ET Online that it was easy for the nine-time Grammy Award nominee to get the boys on board as he has a good relationship with them. The insider said: 
"Blake is very close to Gwen's boys. They talked it through, and Blake made sure they were part of the excitement!"
Shelton reportedly asked Stefani to marry him on the October 17 weekend in his Oklahoma home but didn't announce the news until the 27th with a photo of the engagement on their Instagram pages.
The lovebirds were seen sharing an intimate kiss with Shelton's arms wrapped around her waist while Stefani showed off her blinding rock. The proposal came shortly after the pair had to shut down rumors of a split at the CMT Music Awards.
Shelton and Stefani became close after both of them ended their first marriages. Stefani split from Gavin Rossdale, and Shelton divorced Miranda Lambert.
They bonded over their shared pain, and by November 2015, their friendship had blossomed into a beautiful romance.They have since worked together and released several heartwarming duets about their unique love story.