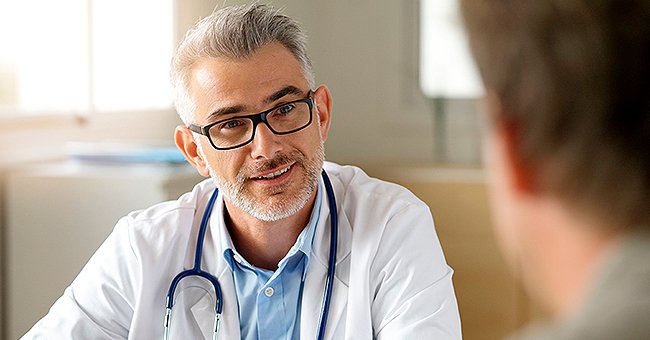 shutterstock.com
Daily Joke: A Doctor Commented on His Patient's Complexion
Today's #jokeoftheday is about a doctor who made a remark about a patient's weird red skin complexion and inquired what the cause of the appearance was.
A patient went to the hospital for his regular check-up when the doctor made a weird observation about his skin's complexion's red, ruddy nature. The doctor was bothered about it and pointed the patient's attention to it. After looking in the mirror, the man responded:
"I know. It's from high blood pressure, and it's from my family."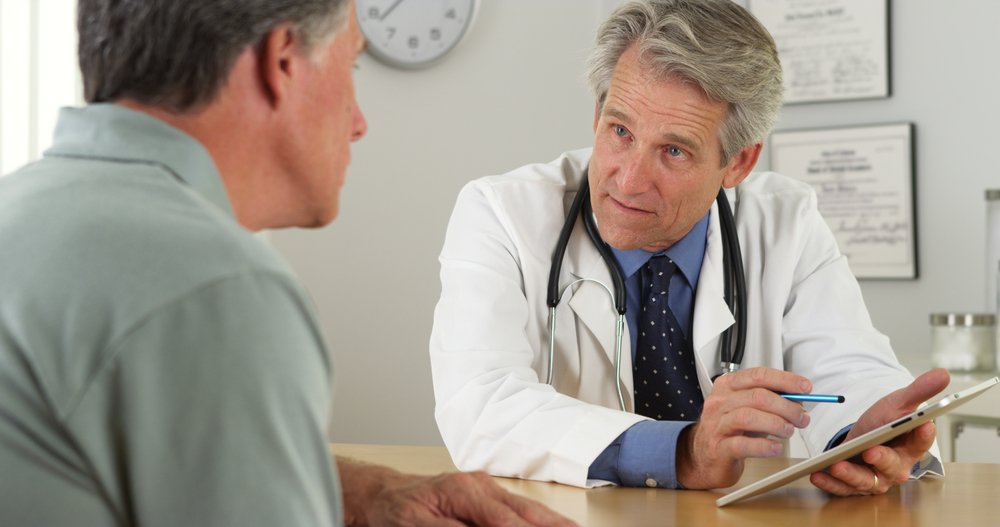 A doctor talking with patient in the office. | Photo; Shutterstock
Concerned about the man's revelation, the doctor inquired if the high blood pressure was from his mother's or father's side, but the patient said neither. Instead, he said it was from his wife's family.
The doctor became confused and asked the man what he meant by his statement as one cannot inherit health conditions from one's in-laws. However, the patient insisted that it was from his wife's side. He said:
"You should meet them sometime!"
Another joke tells the story of a little boy named Zachary who struggled with mathematics in school. He performed very poorly, and his parents were worried about it. They tried everything possible to improve his ability to understand the subject, but it all ended up futile.
After exhausting all options, the parents decided to enroll him in a local catholic school in the hopes that something would change. Something did eventually happen when one day, little Zachary came back from school with a stern look and went straight to his room to study.
This went on for some time, and his mother was shocked. She couldn't understand what had happened to her son all of a sudden. At the end of the school year, little Zachary brought home his report card. He put it on the table and retired to his room to continue his habit of studying.
The parents stared at the report card for a while, unsure what to feel until the mother picked it up and looked at it. To her surprise, her son made her proud and got an A in Maths. She yelled his name, and when he came to the living room, she asked:
"Son, what was it? Was it the nuns, the books, the discipline, the uniforms?"
Zachary answered no, and his mother asked him again what the secret was to his success in maths. After much hesitation, he looked up to his mother, and reluctantly said:
"Well, on the first day of school, when I saw that guy nailed to the plus sign, I knew they weren't fooling around."
Who would have thought? Did you enjoy these jokes? If you did, click here to read a hilarious story about a boy who was about to be late for his football practice.
Please fill in your e-mail so we can share with you our top stories!