Meet John Brabham, His Sons David, Gary & Geoff and Grandsons Matthew & Sam — Racing Car Family
With more than seven decades in the world of motorsports, the Brabham family legacy spans three generations and multiple championships, individuals, and constructors.
Sir John Arthur Brabham, better known as Jack Brabham, was a racing car driver and team owner in Australia. The legacy he left throughout his years in motorsport has inspired generations of racers.
He has been followed in this world by his sons: David Brabham, Gary Brabham, and Geoff Brabham, who also gained recognition and fame for their driving skills and successful careers.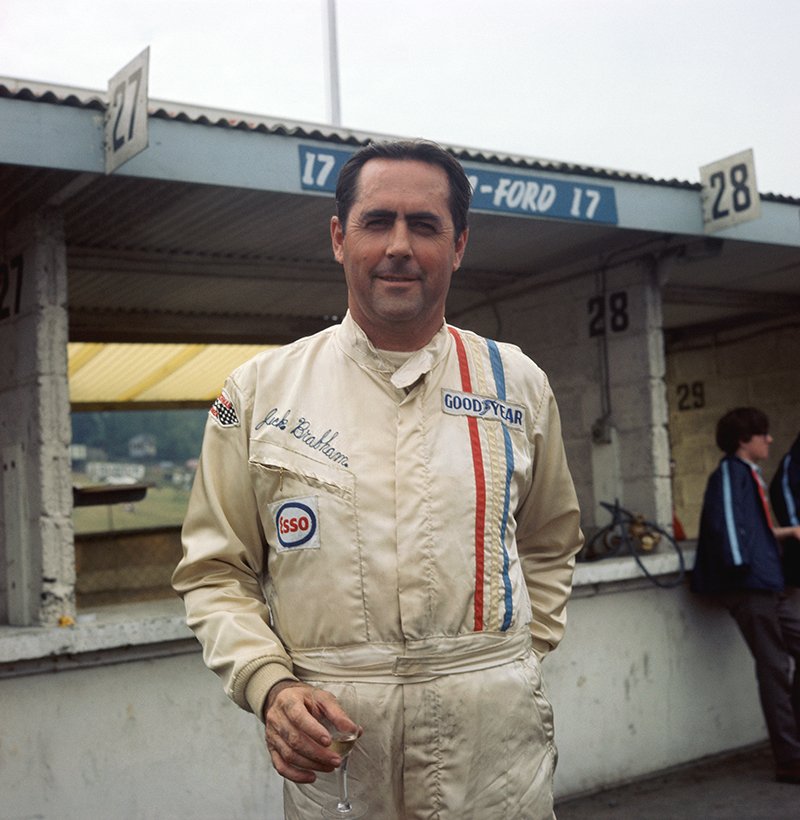 They are surely proud that the third generation of the Brabham family is also making a name for themselves in motor racing, as grandsons Matthew Brabham and Sam Brabham are already emerging as champions.
The three world championships won by John Brabham were the product of his talent as an engineer and his skills as a running back. In his first two titles, he confirmed the obsolescence of front-engined race cars, a great innovation.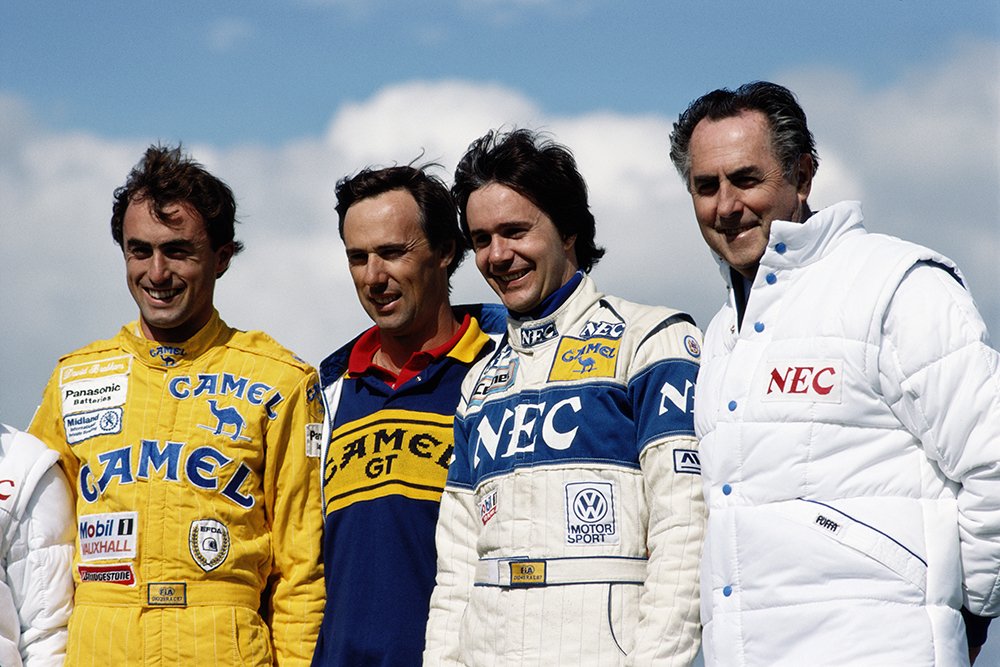 SUCCESSFUL PATRIARCH
The initiator of the Brabham dynasty was born in Australia on April 2, 1926. His father had a grocery business, but the young son was not interested in the family business. Although he was not a study-oriented person, he was noted for his ability to learn.
After a few years in the military where he learned to fly and mechanics, he started his engineering company. Together with John and Charles Cooper, they built the car with which he would be champion for three times.
That one photo tells so many stories!! Amazing! @McLarenF1 @McLarenAuto @BrabhamOfficial #F1 #Racing #fun #history https://t.co/8UVYRrZz9O

— FormulaNerds (@FormulaNerds) October 18, 2020
HIS CHILDREN FOLLOW HIS FOOTSTEPS
In 1951 he married Betty, the mother of his three children: Geoffrey, Gary, and David, who would also become racers although they did not necessarily achieve the fame and success of their father.
Despite being a man of few words, his Black Jack nickname refers to his black hair and his habit of being silent and not showing his emotions or thoughts, he achieved successful alliances that led his small constructor company to Formula 1.
GEOFFREY AND GARY
Geoffrey "Geoff" Brabham, was born on March 20, 1952, in Sydney, Australia. During his years as a racer, he made achievements in sports prototypes, cars, and single-seaters. He finished 2nd in the Australian Super Touring Championship in 1995 and 1997, winning the 24 Hours of LeMans in 1993.
Gary Thomas Brabham, born in Wimbledon, England, on March 29, 1961, is a former Australian speed racing driver. He raced Formula 1 in 1990 and won the 1991 12 Hours of Sebring.
Another father-son combo for Indy Legends Pro-Am at Indy https://t.co/hshjOkBowV via @racermag pic.twitter.com/vv0cswA06X

— RACER (@RACERmag) June 12, 2018
DAVID: THE BRADHAM NAME
David Brabham is the youngest and enjoyed the longest sports career of them all. He raced in Formula 1 for a couple of seasons, debuting with the team his father had founded, but it was in endurance racing that he became champion.
The former broker has invested much of his energy in recent years to reacquire the Brabham trade name and launch Brabham Automotive. They planned to produce 70 mid-engine Brabham BT62 track day car, to reflect 70 years of Brabham heritage.
3TH GENERATION: MATTHEW & SAM
Matthew Brabham was born on February 25, 1994, in Boca Raton, Florida. Mathew began his career as a kart racer at age seven in Australia. He has the record of 13 races won, 15 podiums, and 13 fastest laps in a season.
Sam Brabham was born on August 18, 1994, in Oxfordshire, England. He became the first British racer to complete the European level of karting in the Rotax Max Euro Challenge. He is also the only Brabham to win at British Formula Ford.