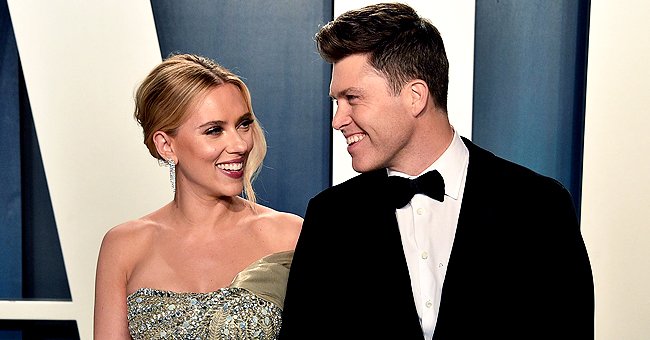 GettyImages
Scarlett Johansson & Colin Jost's Love Story — First Meeting on SNL to Their Surprise Wedding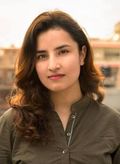 Scarlett Johansson and SNL star Colin Jost seem to have found their forever loves after getting married in October 2020. Here is the story of how the gorgeous couple first met and fell in love with each other.
"Black Widow" star Scarlett Johansson has found her knight in shining armor, and it is none other than the charming "Saturday Night Live" star Colin Jost. Not only do they look great together, but they are also head over heels in love.
The lovebirds first made headlines after being spotted together in May 2017. NBC was celebrating the variety show's season 42 finale back then and Johansson and Jost were invited for an afterparty.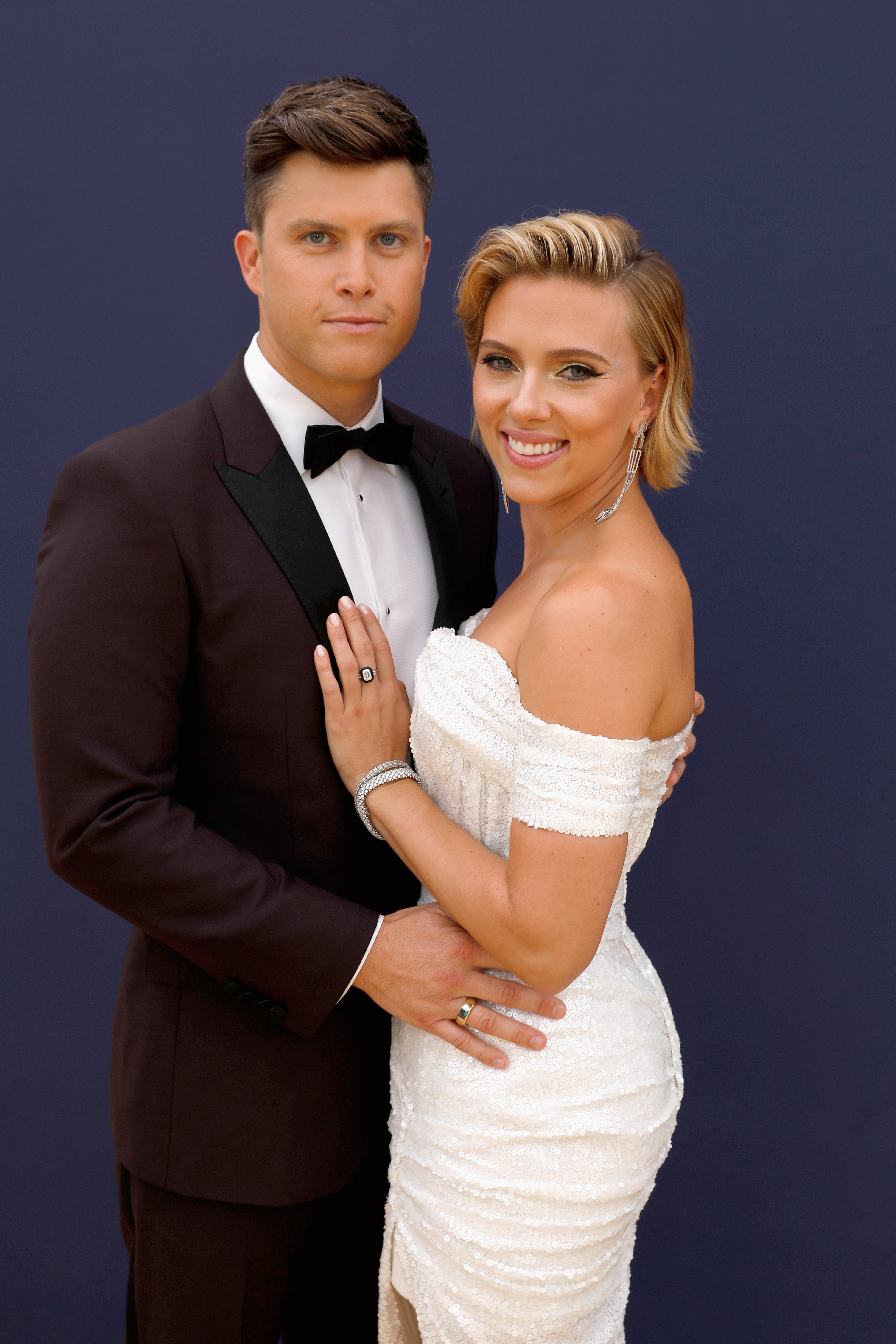 Colin Jost and Scarlett Johansson pose at the 70th Annual Primetime Emmy Awards red carpet on September 17, 2018. | Source: Getty Images
THEY COULDN'T GET ENOUGH OF EACH OTHER
Rumors about their relationship started flying after the couple was spotted getting hot and heavy while making out at an NYC bar the same month. It seemed like they could not get enough of each other and often spent holidays together.
In December 2017, the pair walked side by side at the American Museum of Natural History Gala. Johansson looked ravishing in a red dress while her beau looked dapper in a black tuxedo.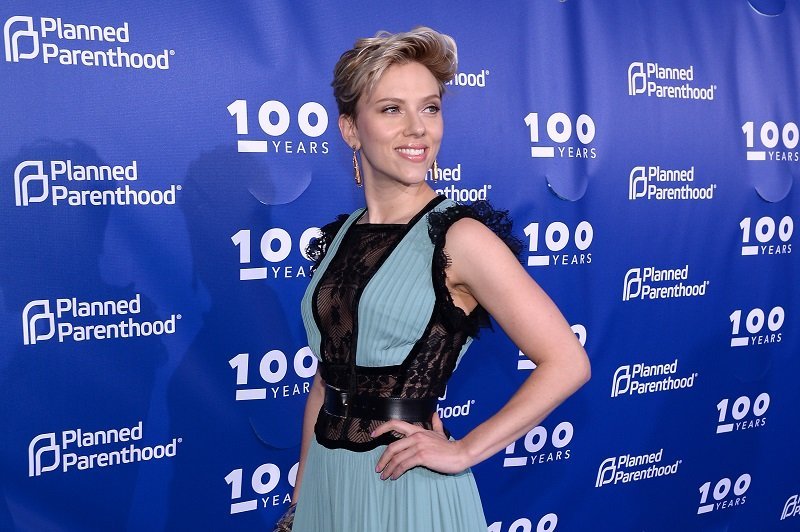 Scarlett Johansson poses during an event on May 2, 2017 in New York City. | Source: Getty Images
FIRST RED CARPET MOMENT
Fast-forward April 2018, the actress brought Jost to her highly-anticipated film "Avengers: Infinity War." That was their first red carpet moment together. A month later, Jost revealed that the actress was his girlfriend during a segment on "Saturday Night Live."
Anybody would be lucky to have a wife like Johansson who is beautiful inside out, and Jost felt the same way.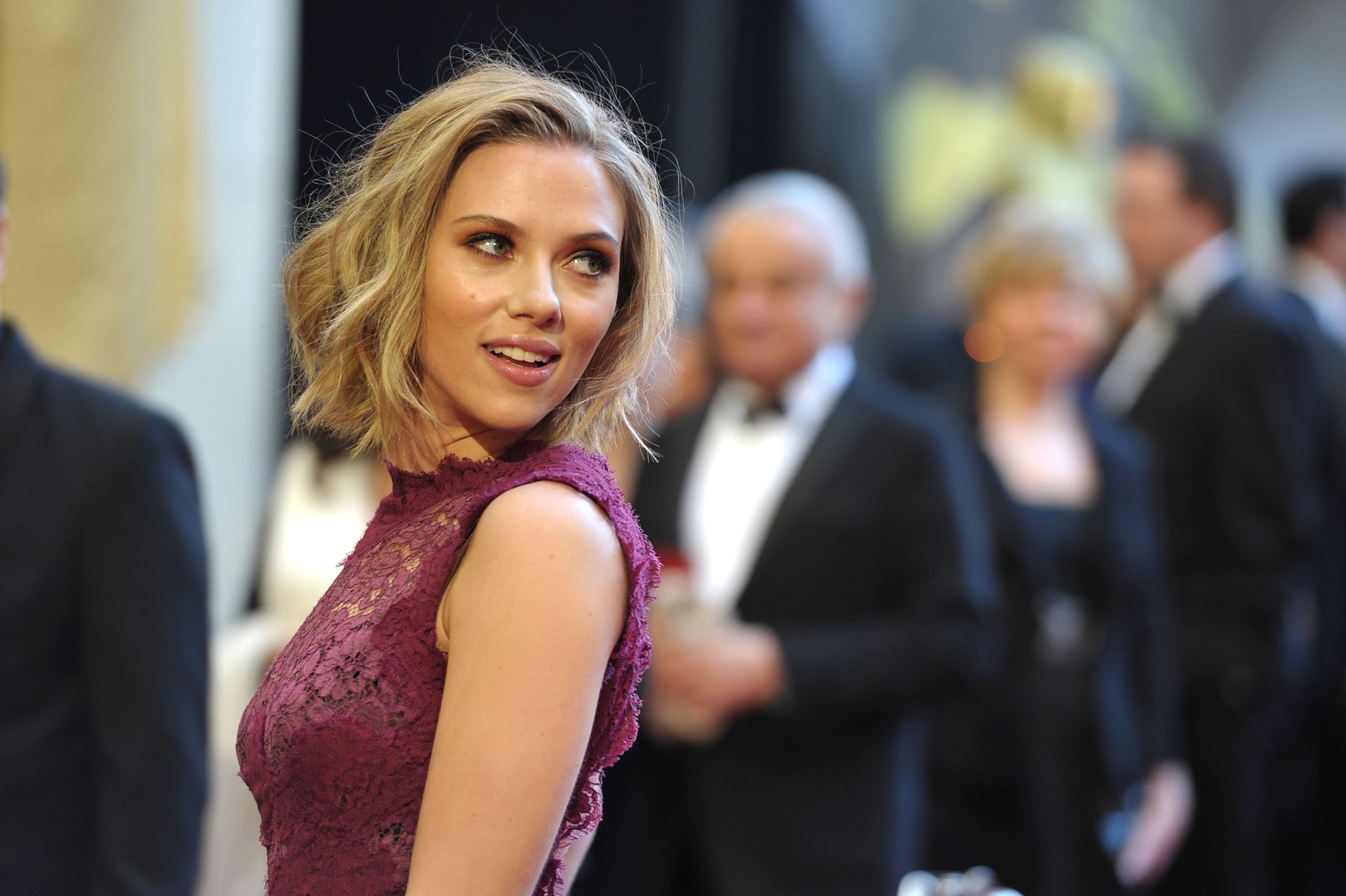 Scarlett Johansson arrives at the 83rd Annual Academy Awards held at the Kodak Theatre on February 27, 2011 in Hollywood, California. | Source: Getty Images
SMITTEN BY SCARLETT
The year 2018 was full of red carpet events for the couple as they stuck by each other's side throughout them. They took their relationship to a new level by moving in together by February 2019.
Johansson and Jost are notorious for keeping things private, but they never backed away from showing how much they love each other. According to Us Weekly, Jost is totally smitten by the actress.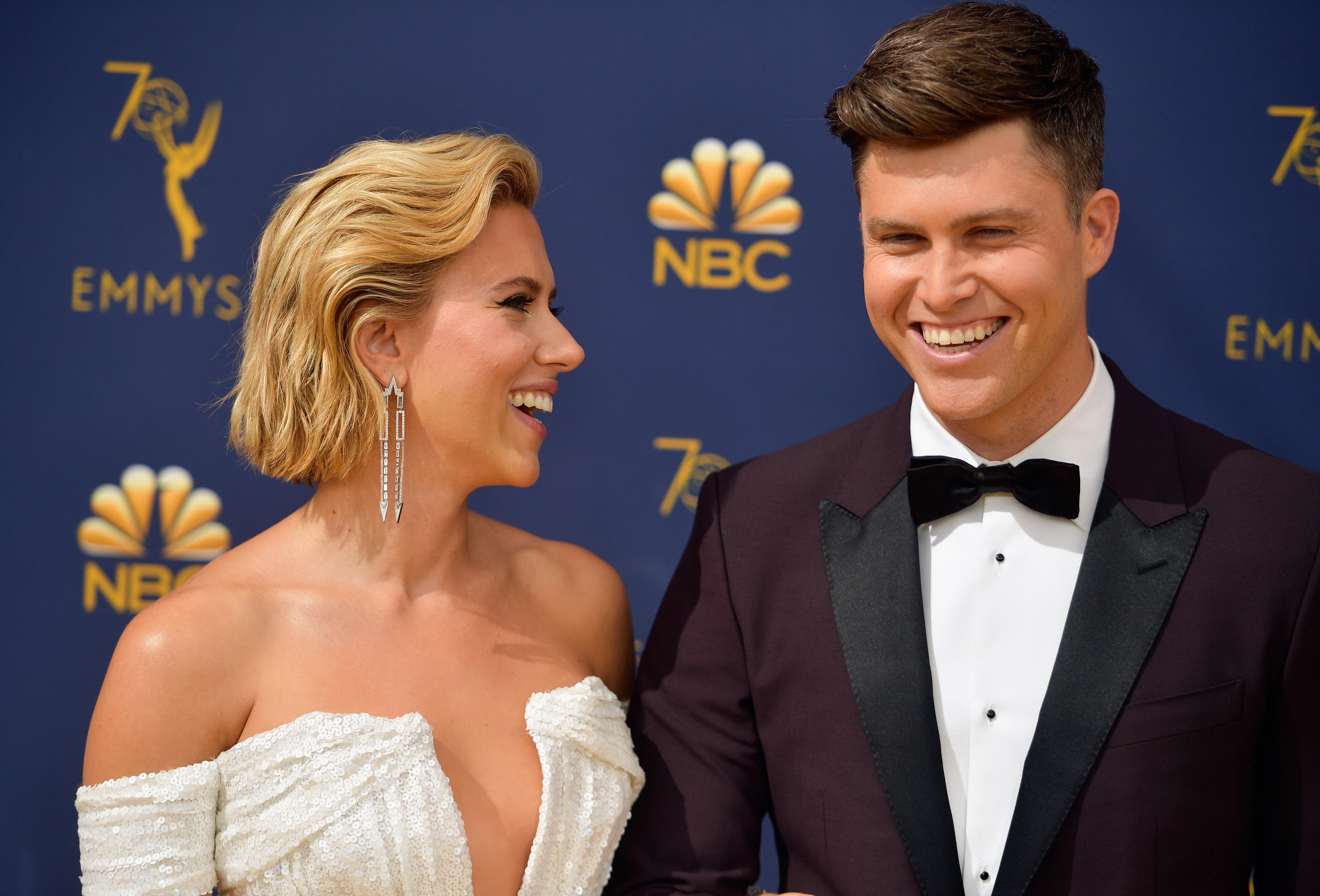 Scarlett Johansso and Colin Jost at the 70th Emmy Awards at Microsoft Theater on September 17, 2018 in Los Angeles, California. | Source: Getty Images
MAKING THINGS OFFICIAL
After two years of dating and sharing super cute moments together, the couple got engaged in May 2019. In a memoir released in July 2020, Jost described her as intimidatingly sophisticated and beautiful in every way. Five months later, he was lucky enough to call her his wife.
The wedding was intimate with their immediate family and friends in attendance. Being the kind and generous souls that they are, they decided to break the news through the charity "Meals on Wheels."
MEANT TO BE TOGETHER
The couple wanted to make a difference for the charity that works to address hunger and isolation in senior citizens. Such a thoughtful wedding wish! While it was the first wedding for Jost, it was the third for his wife who had been married to Ryan Reynolds and a French businessman named Romain Dauriac before.
Anybody would be lucky to have a wife like Johansson who is beautiful inside out, and Jost felt the same way. According to him, their marriage has helped him grow as a person and allowed him to be more confident in life as well as work.
Please fill in your e-mail so we can share with you our top stories!