Watch the Lavish Welcome Millionaire Gianluca Vacchi Gave Newborn Daughter Blu at His Mansion
Last Tuesday, Gianluca Vacchi welcomed his newborn daughter with his model girlfriend. The millionaire has since shared the surprise welcome presentation he prepared for his child and partner.
Gianluca Vacchi, 53, finally became a father last week. He and his model girlfriend, Sharon Fonseca, 25, welcomed their newborn daughter Blu Jerusalema Vacchi earlier last week.
Fonseca came home with their baby girl over the weekend on Sunday. She was pleasantly surprised when she drove into her boyfriend's mansion to see the home decorated from the main gate all the way through to the house.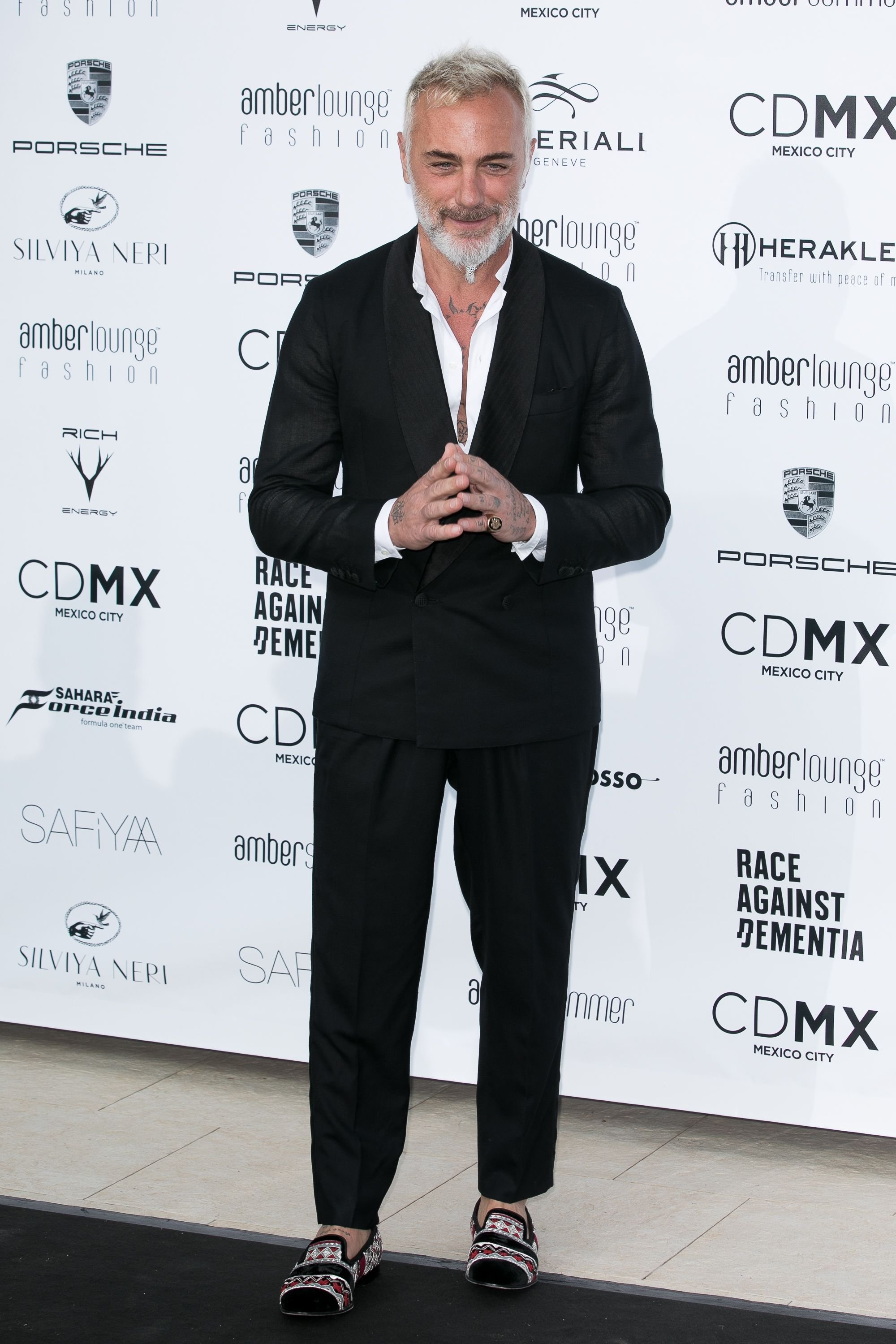 Vacchi surprised her by decorating their home with a big pink bow at the main gate. As they drove into the property, pink balloons lined the road leading to the mansion and giant teddybears were seen holding pink balloons on the driveway.
Fonseca was clearly surprised as she covered her face and mouth while taking in the surprise. Her boyfriend shared the beautiful surprise on his Instagram account with an adorable caption.
Besides the teddybears, Vacchi had also gotten the road leading up to the home decorated with pink elephant and giraffe statues that also had balloons attached to them. Fonseca was overcome with emotion as she was recorded while crying tears of joy.
When her boyfriend finally parked the car, she came out to see their three Labradors wearing pink handkerchiefs around their necks. The staff stood in line to welcome her and the newborn baby.
Some of the staff members cried with happiness while others recorded the surprise on their phones. A select few workers also wore black t-shirts that read, "Welcome Blu Jerusalema Vacchi."  
Vicchi and Fonseca initially announced they were expecting on Mother's Day.
The millionaire then gently carried his baby out of the car, in a baby seat, and into his home. The surprise wasn't over yet as Vacchi had decorated the inside of the mansion with the same pink theme.
A dining table was set up with some sweet goodies like pink doughnuts, sweets, and cupcakes. His child's name also featured on the baked goods while a white cast of Fonseca's pregnant stomach stood in one corner of the room.
The adorable clip concluded with Fonseca hugging and kissing Vacchi to thank him for the surprise. He captioned the footage, which was taken by a filmmaker named Roberto Ratti, in English and Spanish writing:
"Welcome home Princess .. We love you."
Vicchi's girlfriend actually went into labor last week Monday. The Italian playboy took to Instagram on the following day to share their adorable first image as a family of three, where the child's little hand was the only visible part of her body.
Vicchi and Fonseca initially announced they were expecting on Mother's Day. At the time, the multi-millionaire had uploaded an Instagram photo showing his girlfriend's growing stomach.