Christina Anstead & Tarek El Moussa Make Fun of Each Other's Outfit Choices on 'Flip or Flop'
Christina Anstead and Tarek El Moussa made fun of each other over fashion sense in clips of their hit show, "Flip or Flop." The duo seemed to have a cordial relationship, considering they used to be married.
In a clip from Thursday's new episode of "Flip Flop," Christina Anstead and Tarek El Moussa took shots at each other's outfits while checking out a flip house in Carolina.
In the sneak peek, the 37-year-old walked into her unfinished home, looked at her ex-husband, El Moussa, and questioned what he was wearing. El Moussa was on an army green parka with a faux-fur hood over a black t-shirt, sneakers, and jeans.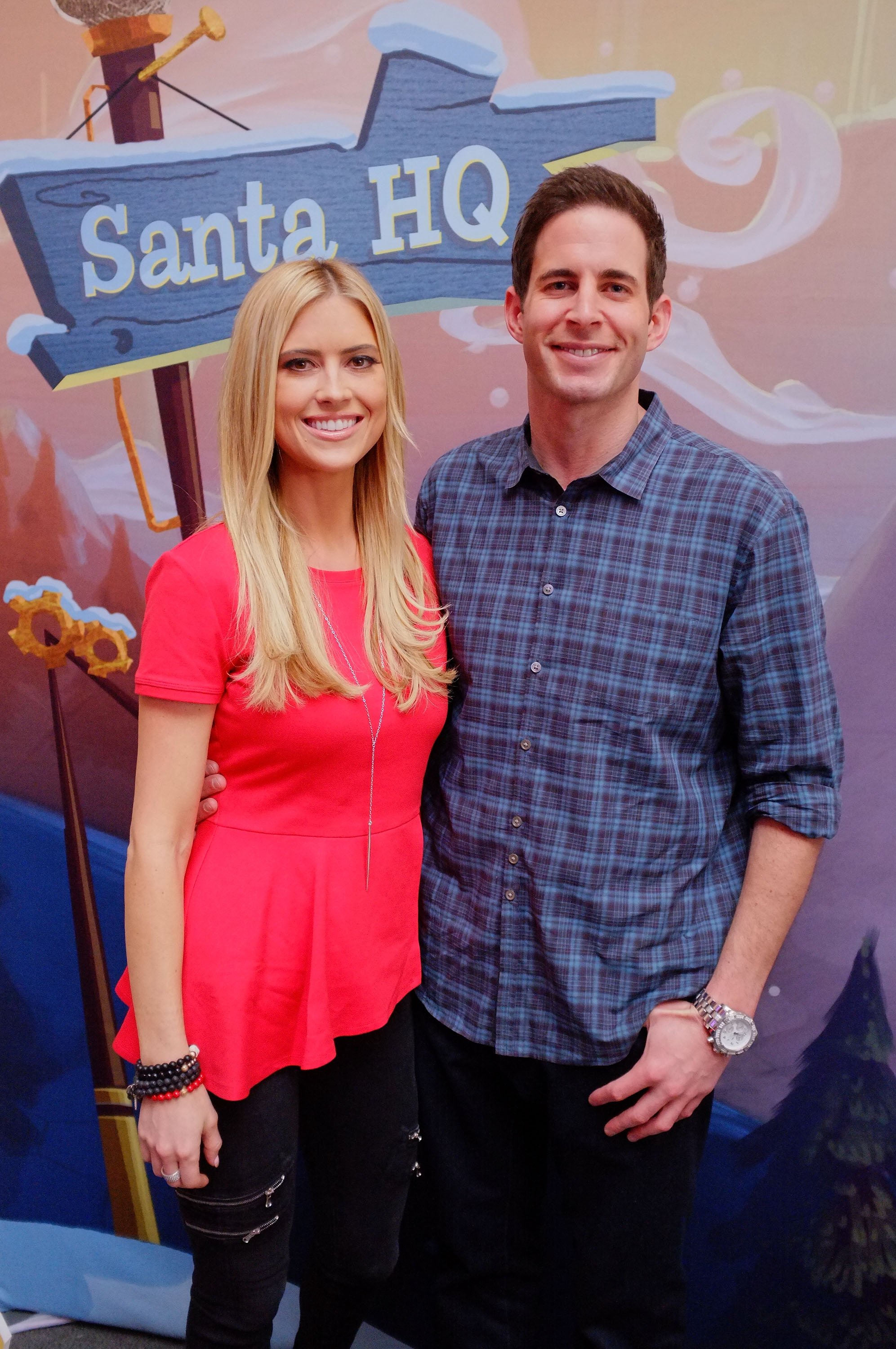 Christina further commented that her co-host ex-husband looked like he had a squirrel in his hoodie, but El Moussa replied that it was faux fur as he was 70% vegan.
In an online interview, El Moussa explained that it was cold in Paris, and he wanted to look fancy. The host added that she was hating because she was dressed like a 9-year-old.
After seven years of marriage, the former couple split up in December 2016 and finalized their divorce in January 2018. In the wake of the divorce, the couple continued to co-host the HGTV renovation show they launched in 2013.
Things seem to be amicable between the exes as El Moussa shared a teaser clip for the 9th season of "Flip Flop" featuring Anstead as she walked into a home he was remodeling.
Ant hinted on Instagram that the separation was solely Christina's choice.
The mother of three shared that El Moussa looked different because he shaved his body hair. The ex-husband chuckled, saying he was there only to design a bathroom, not critique his beauty.
After her split with El Moussa, Christina kicked things off with another partner, Ant Anstead, in December 2018 after the pair exchanged vows in Newport Beach.
After several months, the duo realized they could not make the relationship work, so they announced their separation in September 2020. Ant hinted on Instagram that the separation was solely Christina's choice and that he has to go through a breakup recovery program to get through it. 
On the other hand, El Moussa seems to be living his best life as he shared updates on the process of renovating his home with his new fiancee, Heather Rae Young.
On Instagram, Young and El Moussa shared updates on their home state as they had been shopping for furniture. The father of two also admitted his joy as everything was coming back together.