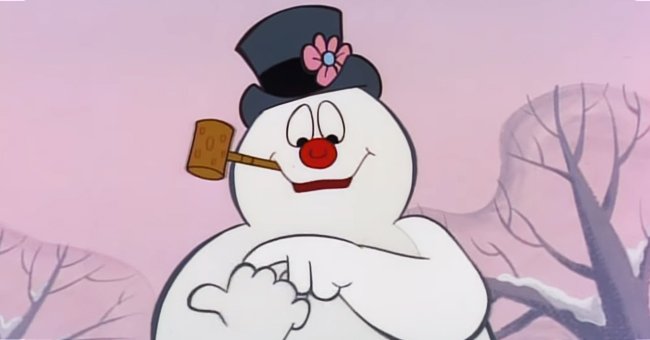 youtube.com/CBS
CBS Releases Its Annual Christmas Specials Lineup, Including 'Rudolph' and 'Frosty the Snowman'
Christmas is coming and CBS is ready for it. The network is bringing back some of the greatest holiday movies in history including fan-favorite "Frosty the Snowman."
The Columbia Broadcasting System, CBS is a commercial TV and radio network which has broadcasted several popular TV shows like "The Talk." The holiday specials on the network officially began with the Halloween episode on "The Talk."
The Emmy-winning show celebrated Halloween with a "Willy Wonka" theme. The show's stage was transformed into "The Talk-olate Factory" which was a colorful candy land filled with sweets including large gummy bears and lollipops.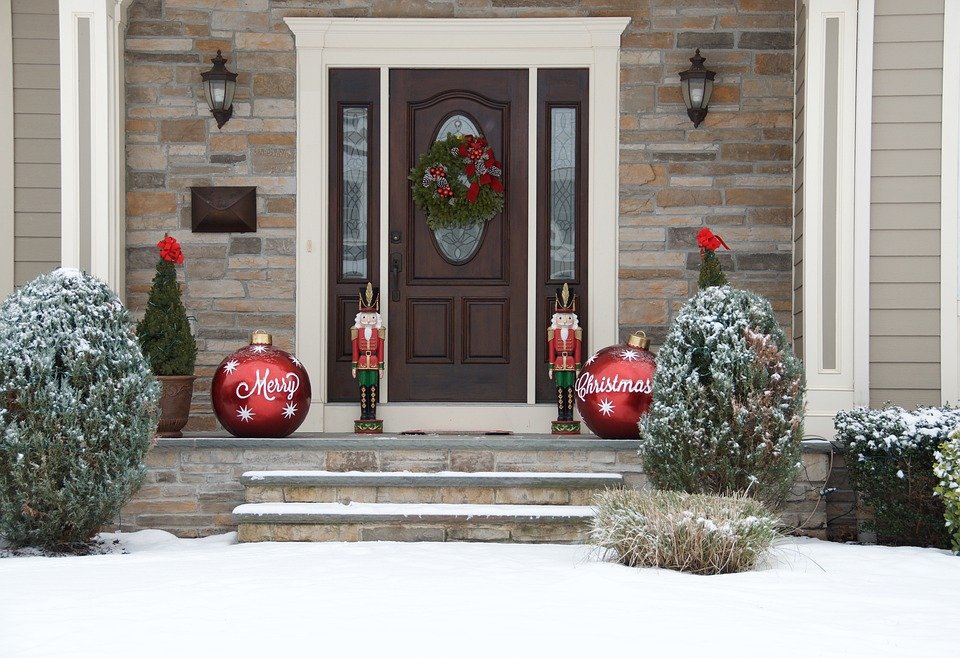 The front door of a home with Christmas decorations | Photo: Pixabay
The hosts and the special celebrity guests were dressed as various characters from the iconic movie. Carrie Ann Inaba was Willy Wonka, Sharon Osbourne was Veruca, and Sheryl Underwood played Violet.
However, "It's The Great Pumpkin, Charlie Brown!" won't be returning to the network.
Actor Jason Ritter was Charlie, while Chef Antonia Lofaso came as Slugworth to serve a delicious sandwich and caramel popcorn, while Debbie Gibson performed "The Candy Man" theme song from the movie.
The holiday fun continues with CBS's Christmas lineup which officially starts after Thanksgiving on November 27. The first show is "Frosty the Snowman," which will premiere at night followed by "Frosty Returns."
The next night fans can enjoy the movie "Robbie the Reindeer: Hooves on Fire" and "Robbie the Reindeer: Legend of the Lost Tribe" which were voiced by celebrities like Ben Stiller, Hugh Grant, and Britney Spears.
However, "It's The Great Pumpkin, Charlie Brown!" won't be returning to the network. The movie premiered on CBS in 1966 and was a regular special on the network until ABC bought the rights about 20-years ago.
They continued the tradition for years until when Apple TV+ acquired exclusive rights to the Charlie Brown holiday movies. Non-subscribers of the network can still enjoy the films when they are made available for free. But not everyone wants to stream the show and thousands of fans have petitioned for the return of Charlie Brown to network TV.
Over 192,000 signatures have been recorded on the petition against Apple and WildBrain Studios for the return of the show. Fans stated that the petition was to show Apple that Charlie Brown was meant to remain a TV show.
Even with the loss of Charlie Brown, there are still amazing Christmas specials to enjoy this season. Shows like "The Vicar of Dibley" and "Mr. Bean" are sure to make you laugh.
"Outnumbered," "Modern Family," and "Blackadder" Christmas episodes are filled with enough drama that'll keep you glued to your seat. Also, check out "Friends" and "The Simpsons" specials for a jolly good time.
Please fill in your e-mail so we can share with you our top stories!