Here's What Nikki Bella Says Strange Dreams about Exes Revealed about Relationship with Artem
Nikki Bella revealed that dreams about her ex-boyfriends clarified her relationship with professional dancer fiancé  Artem Chigvintsev.
On the November 4, 2020, episode of "The Bellas Podcast," Nikki Bella revealed that she has been dreaming about her ex-boyfriends lately. In her vivid dreams, Nikki recounted, she had conversations with the men, which helped her understand their breakups.
For Nikki, the dreams are a way of achieving closure, and have helped her clarify the relationship she now has with Russian pro dancer Artem Chigvintsev whom she met on "Dancing With The Stars."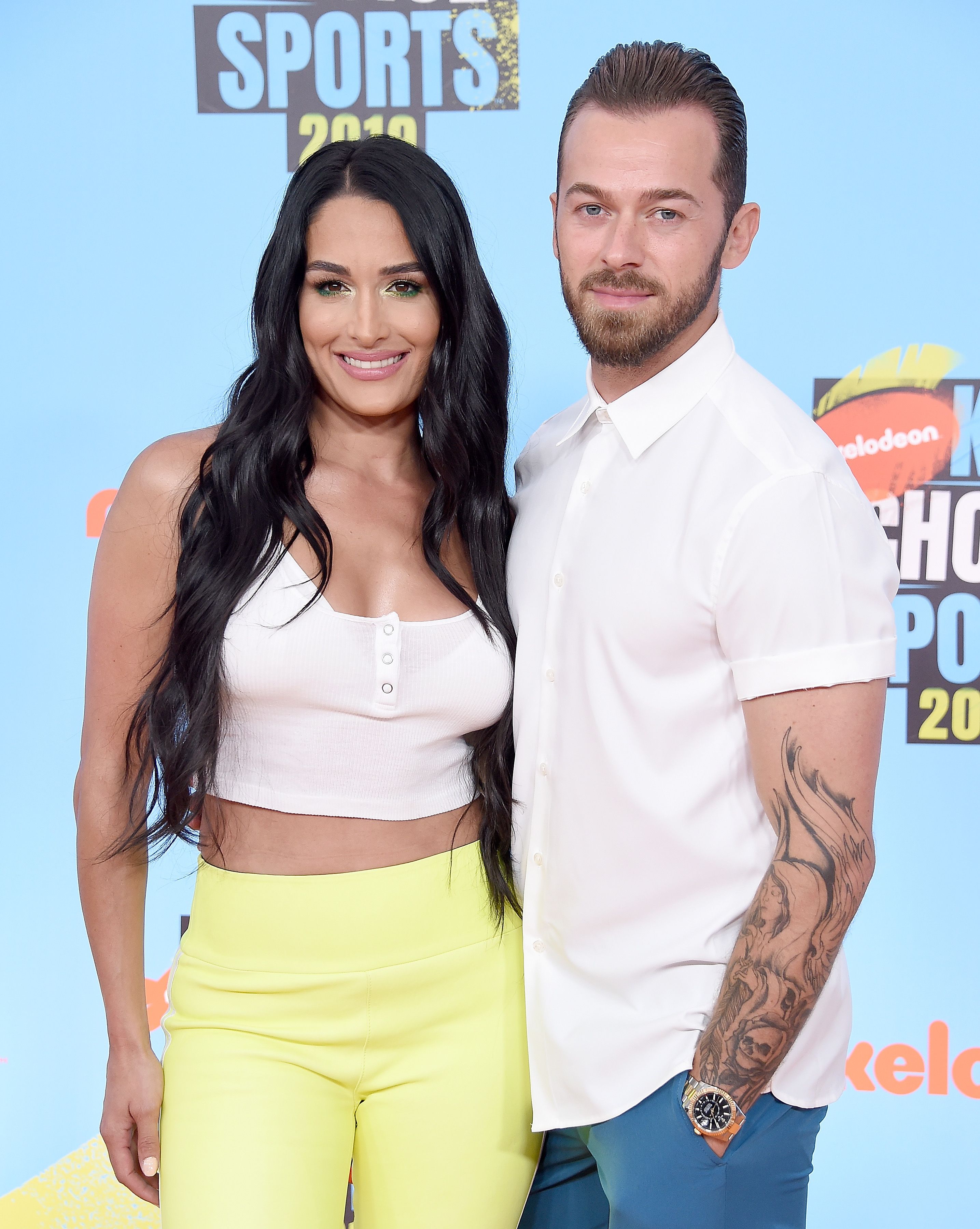 CLARITY
Nikki, 36, believes that revisiting those failed relationships has led her to understand what went wrong then, and what has gone right with Chigvintsev, whom she started dating in January 2019. Nikki revealed:
"This [mercury] retrograde, it's supposed to be where we get a deeper understanding of ourselves and our journeys and our true purpose and even getting clarity on the past. And my dreams have been that."
CLOSURE
Nikki explained that her dream conversations have been a way of achieving closure, closing the door on less happy chapters in her life, and freeing her to move on to a more fulfilling new life with Chigvintsev.
The couple first met in 2017 when they danced together in "Dancing With The Stars," and finished in seventh place. At that time, Nikki was very much in love and engaged to wrestler John Cena.
The wedding date was set for May 5, 2018, and a month before the big day, Nikki and Cena called off the engagement
CHEMISTRY
During their dances in "DWTS" the chemistry between Nikki and Chigvintsev was palpable, but, the former pro-wrestler is adamant that at that time she hadn't had any romantic feelings whatsoever for the handsome Russian. She said:
"I get asked this all the time, 'You had to have felt something for Artem, right?' Because of how close my breakup was. And, I feel like I'm gonna hear it the rest of my life."
Nikki had been dating Cena since 2012, and in 2017 the wrestler proposed. The wedding date was set for May 5, 2018, and a month before the big day, Nikki and Cena called off the engagement. The two are still friends, and Nikki watches Cena's wrestling matches.
The former couple tried to reconcile but finally admitted that whatever was wrong wasn't fixable. Shortly after their break up Cena met his current wife Shay Shariatzadeh. Before Cena, Nikki had dated wrestler Dolph Ziggler.
BECOMING A MOM
Nikki and Chigvintsev welcomed their first child, a boy named Matteo Artemovich Chigvintsev, on July 31, 2020 -- the day before her identical twin and wrestling partner Brie Bella welcomed her second child, son Buddy.
The Bella sisters had announced their pregnancies on the same day. Brie has been married to wrestler Daniel Bryan since 2014, and the couple welcomed their first child, daughter  Birdie in May 2017.