'Modern Family' Star Sofia Vergara Posts Important Message to Women after Mammogram Experience
Famous actress Sofia Vergara recently took to social media to share an important message dedicated to women following her mammogram experience.  
November 3, 2020, probably ranks low on Sofia Vergara's list of stress-free days — not only was it election day, but it was also a day scheduled for the 48-year-old actress to have her mammogram test. 
The "Modern Family" star took to her Instagram page with a post that had an important message dedicated to women attached to it. The post included a photo of herself wearing a face mask while standing in the doctor's office.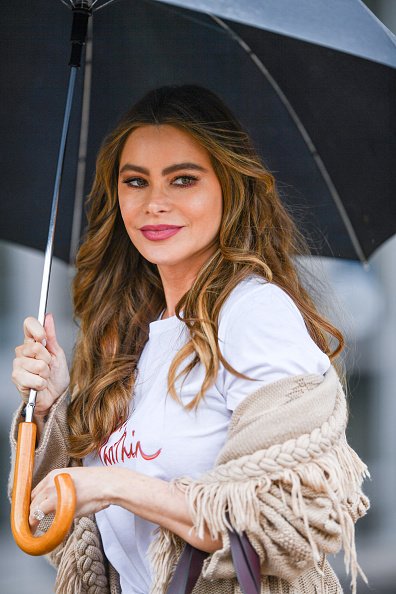 It was apparent she would rather be somewhere else from the way she rolled her eyes in the picture. In the background, different medical devices could be seen, most of them busy. In her caption, Vergara let her fans know that her day was even more stressful because she got her mammogram done. 
She concluded the captions with a couple of hashtags; one revealed how the mammogram went, which was "all good." The other hashtag was a plea directed to women everywhere. It reads, "Don't forget yours."
The plea should not be ignored by women, especially those who have passed the 45-year milestone. Women who have hit 40 are also encouraged to get a mammogram even though they can still do without it for a couple of more years.
 Vergara remains TV's highest-paid actress.
According to The American Cancer Society, breast cancer is among the most common cancers affecting American women. Those in the U.S. have a 1 in 8 chance of developing the terminal illness. 
Annually, about 42,000 women succumb to complications from breast cancer, and more than 3.5 million breast cancer survivors live in the U.S. Aside from keeping up with her regular medical check-up, Vergara also reunited with her former co-stars of the hit TV series, "Modern Family." 
The famous show came to an end earlier this year, having had a successful 11-season run. The show's cast came together in a reunion hosted by Jesse Tyler Ferguson and husband, Justin Mikita.
Meanwhile, professionally, the "Modern Family" actress, Vergara, remains TV's highest-paid actress. Earlier this month, Forbes reported that she earned $43 million this year. 
The bulk of the considerable amount comes from her remuneration as a judge on "America's Got Talent," endorsement deals, and her cloth collection, Sofia Jeans, with Walmart.