Steve Harvey's Daughter Lori Sentenced to 2 Years Probation after Hit-and-Run Case — Details Here
"Family Feud" host Steve Harvey's daughter, Lori, has been sentenced to two years probation in connection with her hit-and-run case in January. 
According to a court official, Lori Harvey appeared before the court judge this week and pled no contest to one misdemeanor count of resisting arrest, as reported by TMZ. 
As a result, the 23-year-old daughter of renowned comedian and host Steve Harvey, was sentenced to probation for two years, instead of a one-year prison sentence.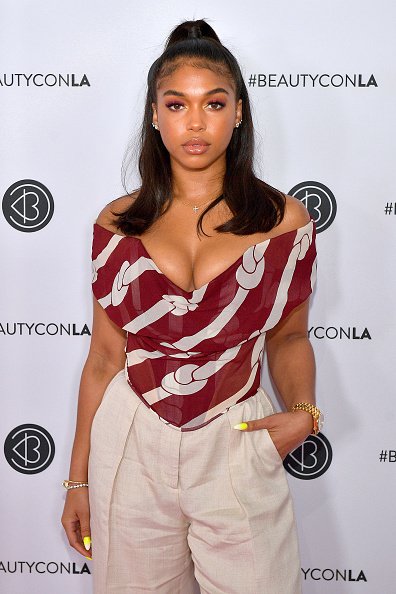 WHAT WENT WRONG
In January, prosecutors charged Harvey with a hit-and-run case after she allegedly collided her Mercedes G-Wagon into another car in October 2019 in Los Angeles, California.
According to the police investigation, Harvey was texting while driving her car, which led her to crash into a parked vehicle on LA's Moreno Drive.
Police reportedly charged Harvey with one count of resisting, delaying, obstructing a peace officer, and one count of hit and run resulting in property damage. She also allegedly attempted to flee from the crash site.
Police accused the young model of leaving the scene without providing information or contact to the police. Lieutenant Elisabeth Albanes of the Beverly Hills Police said:
"Harvey left the scene of the collision without providing her information or contacting police as required by law, and caused a delay in the police investigation."
The crash's impact was serious as Harvey's car flipped out on the driver's side. While she was under police arrest, she contacted the 63-year-old "Miss Universe" host through FaceTime.
LIVING IN PRIVATE
Following her hit-and-run case, Harvey remained close-lipped as she went on with her life. It was also reported that she was romantically involved with 36-year-old rapper Future around that time.
However, the couple's romance turned sour, and they eventually decided to split. The former pair seemed to have moved on from their past as Future is now linked to female rapper Dess Dior.
Despite the breakup and her recent brush with the law, Harvey has kept her cool.
As they parted ways, Harvey and Future unfollowed each other on Instagram. The "Life is Good" rapper deleted all her images in his Instagram feed. 
The former couple's break-up was reportedly due to reports that Future fathered a child. It was discovered through a DNA test that Future has a one-year-old child from a woman named Eliza Reign from Florida.
Now that she is past her drama with Future, Harvey continues to reach greater heights in her career. Aside from her modeling career, she has also ventured into a new business.
Despite the breakup and her recent brush with the law, Harvey has kept her cool. Instead of hitting back to controversies, she filled her social media feed with astounding pictures of herself. 
She shared on Instagram a series of pictures of herself enjoying a vacation with friends on a private yacht. While cruising at sea, she showed off to her fans her stunning bikini body.