Prince Harry and Meghan Markle Dragged for Allegedly Treating Remembrance Sunday like a PR Opportunity
Prince Harry and Meghan Markle are no strangers to controversy and criticism. In light of their recent homage to war heroes, the pair has come under fire again from many in the general public.
Over the weekend, the Duke and Duchess of Sussex, Prince Harry, and Meghan Markle, made the trip to the Los Angeles National Cemetery in honor of Remembrance Day.
The pair had done so to keep in line with traditions in the United Kingdom. Prince Harry himself is a war veteran, and Remembrance Day celebrates those who died during the First World War.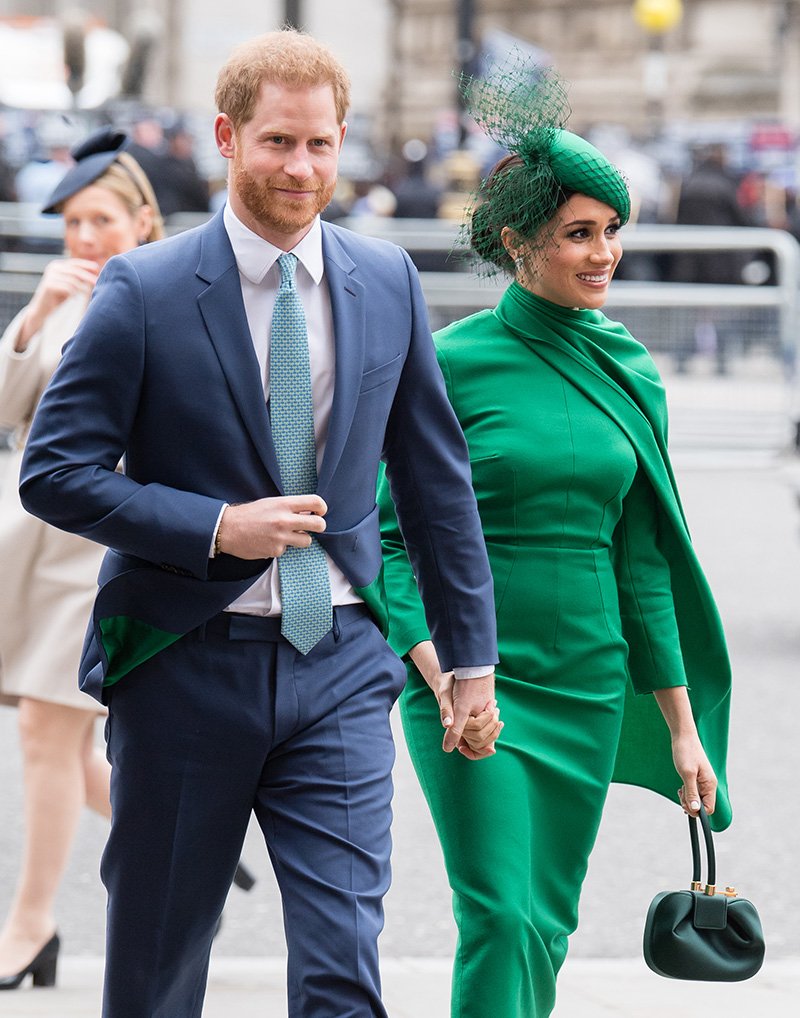 Considering that they were unable to commemorate the event with the other royal family members, the pair decided to lay a wreath at the grave of two Commonwealth soldiers in Los Angeles.
While many thought it was a meaningful gesture, some had a different opinion. Particularly, naysayers griped about the couple's photographs. One Twitter user said:
"I totally understand wanting to commemorate the day as an army veteran. But I don't understand the overly staged photographs[...]"
Another Twitter user decried the couple's gesture, explaining that the entire thing was a photo op that rang hollow at the end of the day. Someone else went on a lengthy rant about how the couple should have never taken a photographer to a cemetery, to begin with.
The Royal Family rejected the Prince's demand because he left them.
Just outrageous - treating Remembrance Sunday like a PR opportunity, & trying to steal headlines from the real royals doing their duty back home. https://t.co/3V3NXkICdU

— Piers Morgan (@piersmorgan) November 8, 2020
The couple's gesture had come after their request for a wreath to be laid in London was rejected. Remembrance Day happened in the U.K. last week, and they both could not attend.
Despite their inability to attend, Prince Harry had requested that a wreath be laid on his behalf at the Cenotaph in London. However, the Royal Family rejected the Prince's demand because he left them.
Many media houses have seen this as a sign of a rift in the Royal Family. Since they could not be in London, the couple decided to mark the event in their way. They went to a Los Angeles cemetery and honored the Commonwealth soldiers there.
While people can question the couple for taking a photographer to the cemetery, their motives do seem pure. It is also worth noting that these photographs serve as proof that they commemorated the day.
This is the lowest of the low - a couple who claim to want privacy taking a photographer to a cemetery on Remembrance Sunday to try and boost their global image. Who brings a photographer to a cemetery? Shocking. Remember what she did to her own father for setting pictures up? https://t.co/tqXZ3Toj8g

— Tourre Bakahai (@TourreBakahai) November 8, 2020
A lack of photo evidence could lead to allegations that they did not care enough to pay their respects to the fallen soldiers. Prince Harry and Meghan Markle sure cannot seem to get a break as everything they do gets scrutinized from all sides.