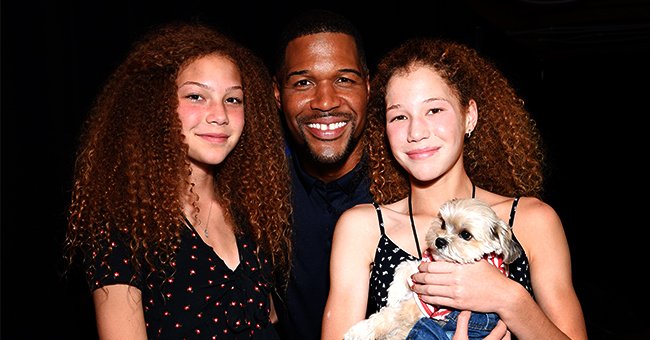 Getty Images
Michael Strahan's Daughter Sophia Shares Snap of Twin Isabella Sitting Pretty in a Pink Hoodie
Sophia Strahan, daughter of former New York Giants football star Michael Strahan, delighted fans with a photo of her stylish twin sister Isabella looking gorgeous in a pink hoodie.
Sophia Strahan, who has more than 15,000 followers on Instagram, shared an Instagram Story showing her twin sister Isabella Strahan sitting pretty in what appeared to be a private jet.
Isabella seemed in high spirits as she held up her phone. The young fashionista appeared to be taking a selfie while holding a few locks of her beautiful curls.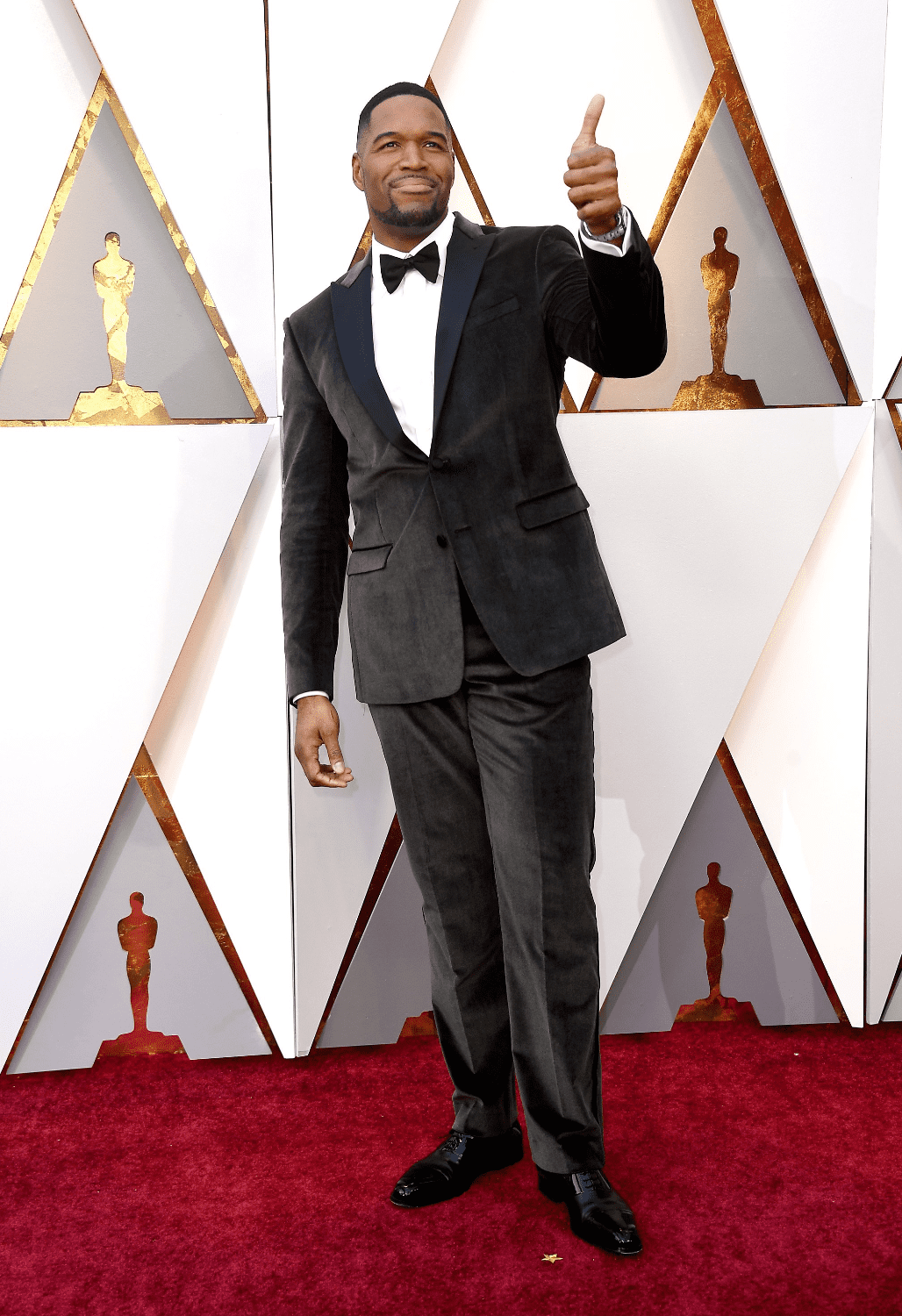 TV host and former football player Michael Strahan attends the 90th Annual Academy Awards in March 2018 in Hollywood, California. | Photo: Getty Images
CHIC AND STYLISH TWINS
Isabella looked every inch a stylish young woman in her pink hoodie and blue denim pants. She comfortably rested one of her legs on the cozy chair. A newspaper can also be seen next to her.
The 16-year-old twins have become celebrities in their own rights. They often flaunt their chic outfits on social media as well as their luxurious travels.
Michael and his ex-wife, Jean Muggli, welcomed Sophia and Isabella in 2004. The twins are Michael's youngest children and are the spitting image of the "Good Morning America" co-host.
THE CUSTODY BATTLE
Earlier this year, it was reported that Michael was fighting for custody over Sophia and Isabella, with whom he shares a close bond. Michael and Jean, who met while she was working in a skincare salon in Manhattan, split in 2006 after seven years of marriage.
Following their divorce, Jean was awarded $15.3 million and an additional $18,000 per month for child support. But their legal battle dragged on.
Last May, Michael and Sophia were also spotted enjoying a walk with their dog in New York.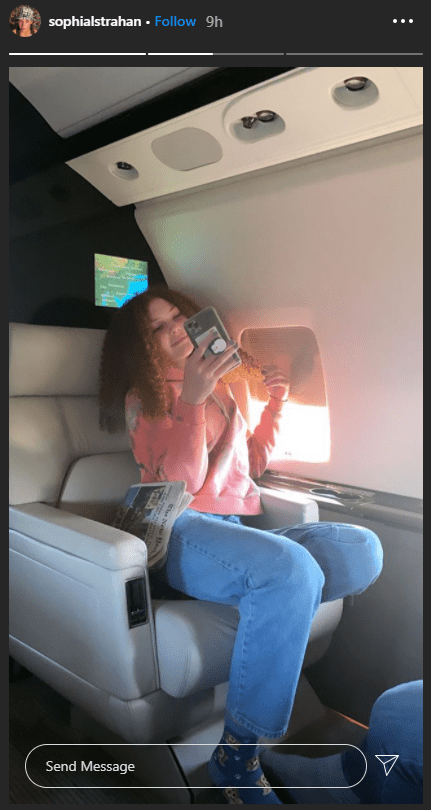 Sophia Strahan, daughter of former pro football player Michael Strahan, took a snap of her sister, Isabella, taking a selfie by the window. | Photo: instagram.com/sophialstrahan
Earlier this year, it was reported that Michael had asked the court for primary custody of the twins as he accused his ex-wife of physically and emotionally abusing the girls.
When reports of the custody battle surfaced in March, Sophia and Isabella were reportedly living with their mother in North Carolina. If Michael won primary custody of the girls, they would relocate to New York to live with him.
Amid the custody battle, the twins frequently appear in Michael's social media posts. One adorable post featured them spending special bonding time with their father while cooking a meal during Memorial Day weekend.
Last May, Michael and Sophia were also spotted enjoying a walk with their dog in New York. They were a picture of a perfect father-daughter tandem as they held hands while taking a refreshing walk. Both wore face masks as a precaution against the coronavirus.
HIS OTHER LOVING CHILDREN
Michael is also a doting father to Tanita and Michael Strahan Jr., both of whom he shares with his ex-wife Wanda Hutchins. The former couple was married from 1992 until 1996.
Born in 1992, Tanita is the former football star's eldest child and is a Los Angeles-based visual artist. Michael Strahan Jr., the television personality's only son, was born in 1995, around the time the latter was getting his breakthrough in football.
The younger Michael graduated from the University of Texas in San Antonio and currently lives in New York City. Like his father, Michael Jr. is not camera-shy, having previously appeared on "Good Morning America" alongside his dad.
Meanwhile, the TV host has been grieving his father's death. Gene Straham passed away in September at the age of 83.
Please fill in your e-mail so we can share with you our top stories!