Céline Dion Is One of the Highest-Paid Female Singers — inside Her Life and Net Worth
Four decades after Céline Dion's incredible singing career began, the Canadian megastar has created a legacy for herself with her unique voice and talent.
When the iconic Canadian singer Céline Dion said her heart would go on, fans might not have taken those words too seriously. Decades later, Dion has not only gone on to become one of the biggest stars of her time, but she has also created a staggering fortune for herself.
As of October 2020, Forbes named her number 51 on the list of America's self-made women with an impressive score of 8 and a whopping net worth of 455 million dollars.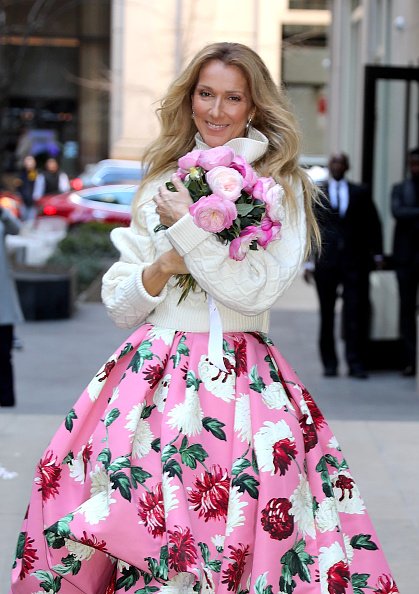 According to Forbes, the megastar gathered most of that staggering overall fortune from her Las Vegas residency. September 2019 saw her debut her Courage World Tour in Quebec City. 
The tour went on to do excellently well and sold out on all the 52 days on which it was scheduled in North America. Sadly, when it was time to take Europe by storm, the pandemic came about, putting the European leg of her tour on hold.
With songs like "My Heart Will Go On," "Because You Loved Me," and "It's All Coming Back To Me" to her name, it is not surprising that the Canadian megastar has achieved the kind of success that most people could only dream of experiencing in a lifetime.
She built a water park on one of her properties on Jupiter island.
Dion's road to her incredible success began when her late husband, René Angélil, discovered her. Angélil was so moved by the voice of the young angel on earth that he mortgaged his home to finance her first record.
From there, it did not take long for Dion's career to skyrocket. Thirteen years after the journey began, she made her Grammy stage debut at the 35th Grammy Awards in 1993. 
Having sold over 220 million albums worldwide, it is also no surprise that this superstar has a long list of awards and nominations to her name, including Grammy awards for album of the year and record of the year.
As of 2018, Dion, a mother of three, was still the best-selling Canadian artist and one of the best-selling artists of all time. In 1994, the singer ended up marrying Angélil, the man who put all his trust and hope in her talent.
Dion, a megastar who once performed for Pope John Paul II as a teenager, now lives a lavish life befitting of her legacy and net worth. 
Not only does she live in a luxurious multi-million-dollar home, but it is even reported that she built a water park on one of her properties on Jupiter island, presumably for her younger kids.