Sally Field Is a Proud Mom to 3 Handsome Sons — Meet 'Mrs. Doubtfire' Star's Kids
The two-time Oscar-winning actress has earned the respect and recognition of the public. However, she says that her greatest pride and happiness are her three children, they are her life, her everything.
Sally Field, 72, is an extraordinarily talented film and TV actress who has accumulated countless credits on various projects. She has worked with the best directors and with renowned Hollywood stars.
In the face of all this, she feels very proud of her career, but nothing fills her more with satisfaction than being with her three beloved children. Field's first marriage was to Steven Craig, to whom she was married from 1968 to 1975. With him, she had two children, Peter Craig and Eli Craig.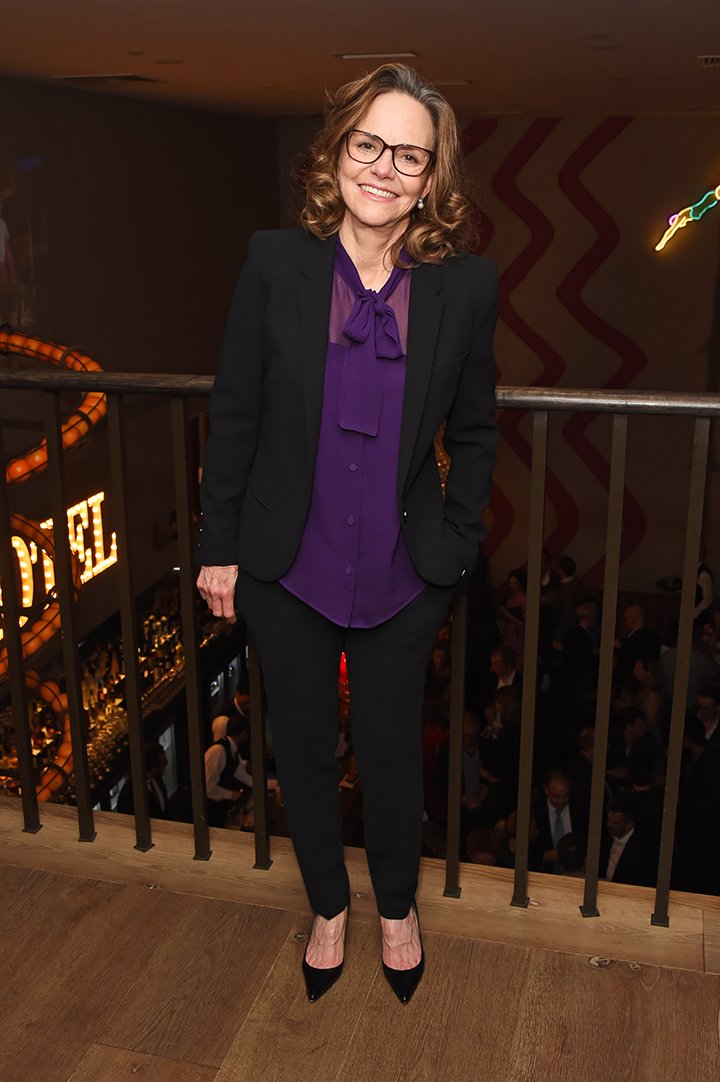 Her second marriage was to producer Alan Greisman, from the wedding in 1987 to the divorce in 1994. They both had the actress's third child, Samuel.
The actress said about her children: "They are kind, loving, productive people. Each with their own list of talents and accomplishments. I'm not married; I'm not the kind of person that has a life separate from them. That's my family. That's my everything."
PETER CRAIG
Peter is Fields' eldest son, and he was born on November 10, 1969. He has spent most of his time writing screenplays. In addition to parts one and two of "The Hunger Games," he also worked, among others, on "Maverick," Top Gun, "and" Bad Boys for Life. "
The actor and screenwriter married his first wife, Amy Scattergook in 1995. The couple broke up in 2005 and then Peter married his second wife, Jennifer DeFrancisco in 2008, but they separated in 2017. He has given Field 3 grandchildren. , of which she is very proud.
ELI CRAIG
Field's second son, Eli, was born on May 25, 1972. He has worked in various fields of the film industry including acting, directing, writing, and editing, according to Alan Graig's page on IMDB.
"Tucker and Dale vs Evil" in 2010, "Zombieland" in 2013, and "Little Evil" in 2017, are some of the projects in which he participated. Eli is also married to his wife Sasha Craig in 2004. Together they have a beautiful pair of children: Noah and Colin.
SAM GREISMAN
With her second husband, Field had their third child on December 2, 1987. Young Samuel has not only excelled as a director, achieving a name in his own right. Sally proved that she will support her children no matter what after Samuel came out gay.
"It's important for a parent to talk about raising a gorgeous, proud, smart, funny, lovable, sexy gay child, There are so many parents who are frightened of that and who don't embrace their children as they struggle to … embrace who they are, what nature intended them to be." said the "Forrest Gump" actress.
SUPPORTIVE MOTHER
Fields is recognized by her children as the best mother that any of them could have. Her youngest son Samuel, better known as Sam, came out as openly gay a while ago, and her mother was always there for her.
From the confusing times of his teenage years to the moments of anxiety and depression that he has experienced throughout his life, Sam has had the most incredible and supportive mother, one that every young man who is gay wishes to have.
CIVIL RIGHTS ACT
Along with her son Sam, the "Steel Magnolias" actress has teamed up to promote the Equality of Civil Rights Act for the LGBTQ community in the United States. It's one of the ways she shows her love to her son Sam.
Both have dedicated themselves to educating the population about the rights that this community has so that they are not discriminated against for who they are, like being denied services or healthcare and even workplaces professional opportunities.