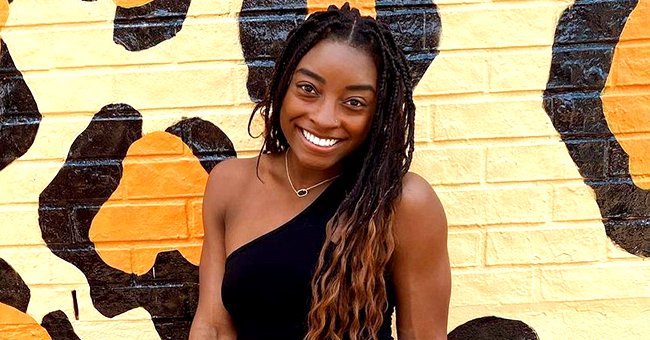 Instagram/simonebiles
Simone Biles Looks Amazing without Makeup in New Selfie — See It for Yourself
Gymnastics superstar Simone Biles looked gorgeous in her recent post as she bared her natural beauty in a makeup-free selfie. Check out her latest social media picture.
Simone Biles is noted as one of the most decorated gymnasts in the United States. Besides her breathtaking flexibility, the 23-year-old possesses beauty that can launch a thousand somersaults.
The young gymnast took to Instagram Story to share a bare-faced picture of herself, proving that she is beautiful with or without makeup.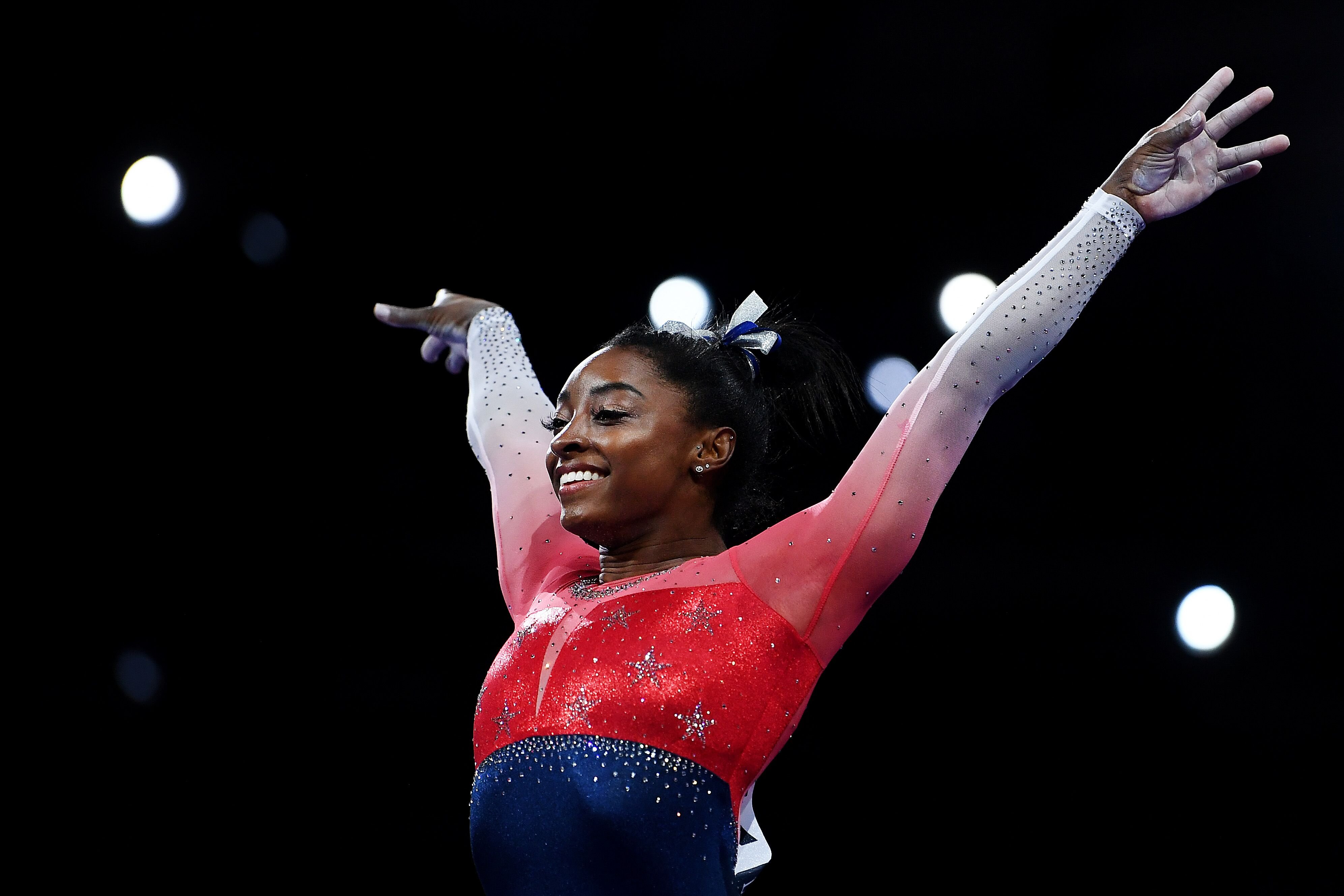 Simone Biles shows off her moves during the FIG Artistic Gymnastics World Championships in October 2019. | Photo: Getty Images
Biles, one of the biggest breakout stars in the 2016 Rio Olympics, appeared to be sitting in the car's front seat with seat belts on. She donned a black long-sleeved top with a boat-cut neckline.
She must have been waiting for someone and thought a quick selfie would help to pass the time. She leaned a little towards the windshield to get a perfect angle.
Besides a makeup-free face, Biles pulled her hair up and wrapped a bandana around her head. She only had a necklace, her beautiful eyes, and a toothless smile as her accessories.
Biles' beauty shone through, impressing her legions of fans. As to how she keeps her beauty in check, the talented young woman spilled her secrets to Vogue.
Biles has a "less-is-more approach" for her skincare routine, which consists of a creamy cleanser, a vitamin-infused sheet mask, and exfoliating essence. As for her competition look, she said:
"For competition, I usually go for a gold look...I just kind of slap it on there. (sic)"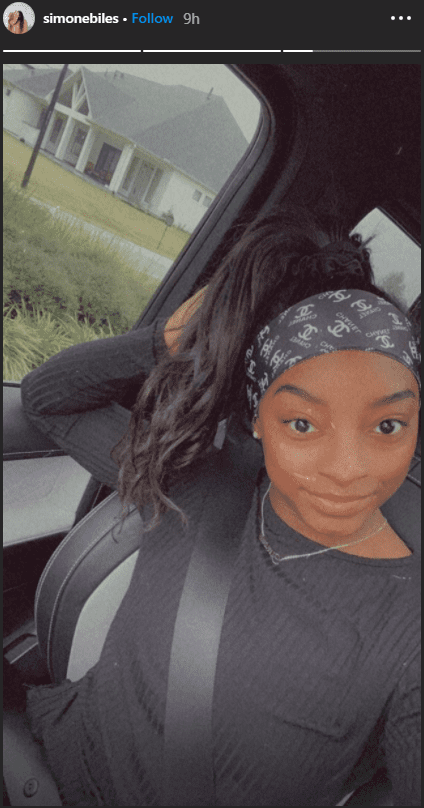 Gymnastics superstar Simone Biles showing off her no makeup selfie look. | Photo: instagram.com/simonebiles
Aside from pampering her skin with her most trusted beauty products, Biles also looks after her mental health. She admitted that she goes to therapy whenever she does not like to set foot in the gym.
After she won the 2018 World Championship, Biles experienced a dark period. She took a break from her usual routine and traveled a lot as she was physically and mentally exhausted.
Instead of hitting the pool lounging in access resorts, Biles decided to make her Houston home her own resort.
What also helped Biles recover from a draining routine was that she found love in NFL star Jonathan Owens. The duo publicly admitted their relationship after Biles went Instagram official with him last August.
The romantic pair recently hung out together at Biles' house as the latter showed off her massive swimming pool that was still under construction.
With her complete line-up of wellness essentials - from her skincare routine to her steamy love life and successful career, Biles is ready to conquer the world one flip at a time.
Biles is known for lounging around the pool when she is not practicing gymnastics. Instead of hitting the pool lounging in access resorts, Biles decided to make her Houston home her own resort.
She recently took to social media to give her fans a glimpse of her upcoming swimming pool. It looked like an infinity pool as it almost covered the whole lot.
Please fill in your e-mail so we can share with you our top stories!