Deion Sanders Reacts as Son Shedeur Commits to Play for His Team at Jackson States
The former American professional football and baseball player is a proud dad at the moment following his son, Shedeur's commitment to play for his team, Jackson State University.
Two months after NFL Hall of Famer Deion Sanders was announced as the football coach of Jackson State University, he has added a new recruit to his team.
The recruit is none other than Sanders' son Shedeur, a four-star quarterback. Shedeur announced that he is flipping from Florida Atlantic University's football team to commit to Jackson State University.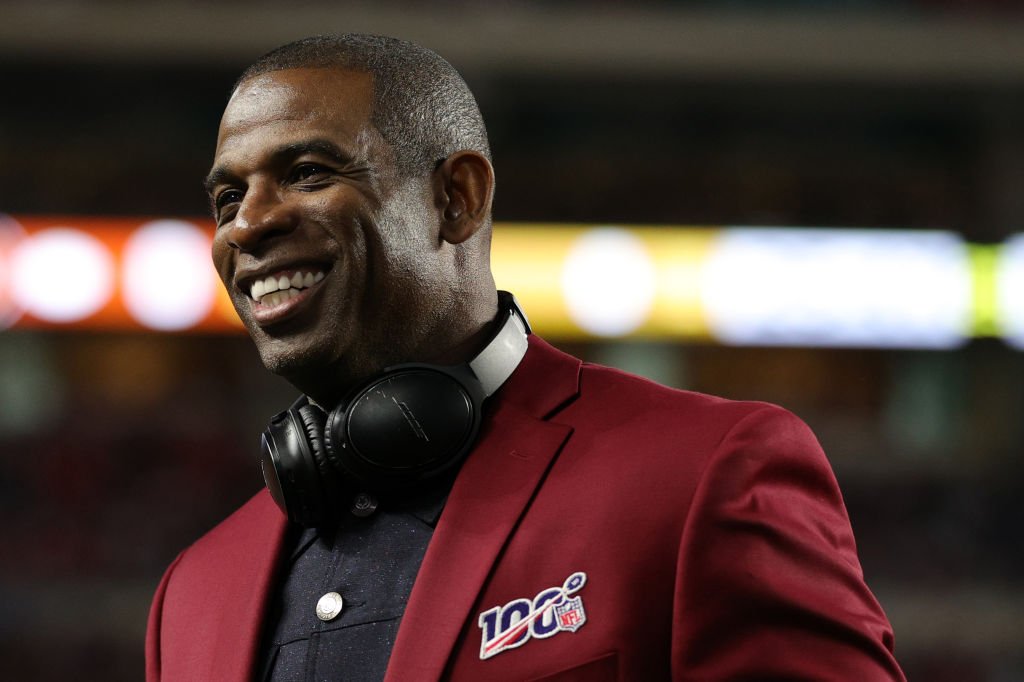 Shedeur noted he could not pass up the opportunity to level the playing field and pursue equality for historically black colleges and universities (HBCUs). Shedeur's decision is one his father is proud of, and Sanders took to his Instagram page to express his satisfaction at the development.
In a post, he shared three pictures of Shedeur, showing him in a Jackson State jacket and cap in the team's jersey colors. Sanders followed the photos with a loving tribute to his son. 
Sanders said he is proud of Shedeur for many reasons, adding that his decision to commit to Jackson State and embark on a journey with him is the move of a grown man.
Sanders also expressed his love for his son, adding that they should level the playing field to pursue equality. In a second post, Sanders shared pictures that showed Shedeur answering a phone call and two others that showed them walking out of football fields. 
The former couple went through an ugly divorce proceeding meshed with accusations and counter-accusations.
The proud father provided a narration of the pictures in his caption, describing a conversation between him and his son. Shedeur had asked him if he was ready to level the playing field for all HBCUs and Sanders replied, saying he was born for a time like this.
The NFL Hall of Famer added that he has always changed the game. Shedeur also replied, telling his father that they should walk it like they talk it, after which Sanders answered, "Truth."
Shedeur is one of three children Sanders shares with his former second wife, Pilar Biggers-Sanders. The former couple went through an ugly divorce proceeding and custody battle meshed with accusations and counter-accusations.
Sanders also shares two children with his former first wife, Carolyn Chambers. He has been in a relationship with American television personality Tracey Edmonds since 2012. 
Meanwhile, fans and college football enthusiasts will be waiting patiently for the start of the new season to see what magic Sanders and his son can conjure to take Jackson State to the next level. Hopefully, for them, the father-son duo will make for a perfect team.