Deion Sanders Hugs & Praises His Son Shedeur after a Successful Game of Football
Deion Sanders shared several photos with his son, Shedeur after his team's victorious win against San Antonio Christian: "Always a Proud Dad."
Deion Sanders was once an NFL star turned sports analyst which is why the former football player was beaming with pride when his son, Shedeur Sanders followed in his athletic footsteps.
Shedeur recently gave his father another reason to be proud and celebrate as his team claimed victory in their football game against the San Antonio Christian School.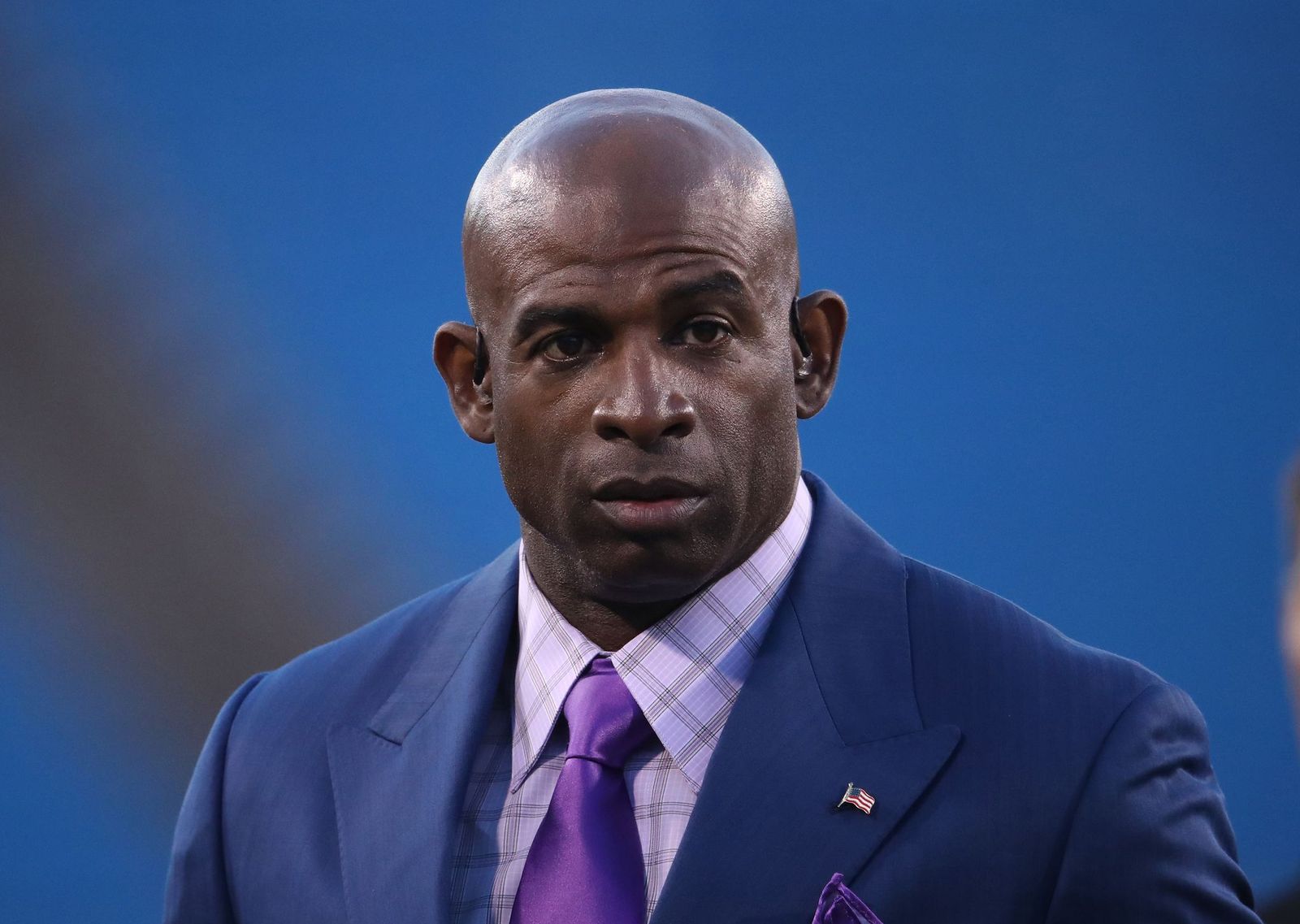 DEION HUGS HIS SON
Deion posted a series of photos from the game, including one where he gave his son a tight hug after winning. The other pictures captured the father-son-duo candidly talking to each other and walking by the field.  Included in his post was a sweet dedication to Shedeur which read:
"Always a Proud Dad when u go out there and give the game all u have to give! Never cheat the game because it has a heck of a memory."
Deion's partner, Tracey Edmonds, also congratulated the father and son through an Instagram post alongside a photo with the former athlete on the football field. 
DEION'S PREVIOUS MARRIAGE
Deion was previously married to Pilar Sanders but had a messy divorce nearly a decade ago. The pair tied the knot in 1999 and share three children together, apart from the former athlete's two kids from a previous marriage.
All of Deion's children are working towards success in their own fields.
In a statement, Pilar said that she had been nothing but a loyal wife and dedicated mother who hopes to fix their marriage. However, one of her stepdaughters went on social media to air her sentiments against Pilar.
DEIONDRA'S TWITTER RANT
Deion's daughter, Deiondra Sanders revealed Pilar's true colors online, calling her a gold-digger and questioning her loyalty to her husband. Deiondra noted that she had enough of her stepmother defaming Deion. 
As was predicted, Pilar's lawyer denied the allegations and said both her marriage and children were always at the top of her priority.
In 2014, a year after their divorce was finalized, Pilar was sentenced to jail and lost any form of visitation rights to her kids due to alleged assault, abuse, and attempted murder.
DEION'S CHILDREN
Deion has five children - Deiondra and Deion Sanders Jr., whom he shares with his first wife, Carolyn Chambers, and Shilo, Shedeur, and Shelomi, whom he shares with Pilar Sanders.
All of Deion's children are working towards success in their own fields. Deion Jr. who was once a wide receiver at Southern Methodist University now manages his own clothing line, Well Off.
Meanwhile, Deiondra runs her own hairline business, Primetime Hair, after appearing in a reality television show in 2019. Shilo, Shadeur, and Shelomi are all following their dad's footsteps in sports.