Meet British Pro Footballer Emile Heskey's Wife Chantelle & Their 4 Children
Emile Heskey and his wife, Chantelle Tagoe, are proud parents of four children they enjoy showing off on their social media. The former Liverpool striker seems to be enjoying family life.
Emile Heskey enjoyed an illustrious professional career in football, turning up for big clubs like Liverpool, Leicester City, and bagging 62 appearances with seven goals for the English national team. 
None of his career feats seems to match his love for his wife Chantelle and their kids. The former goal poacher shares four children with his wife.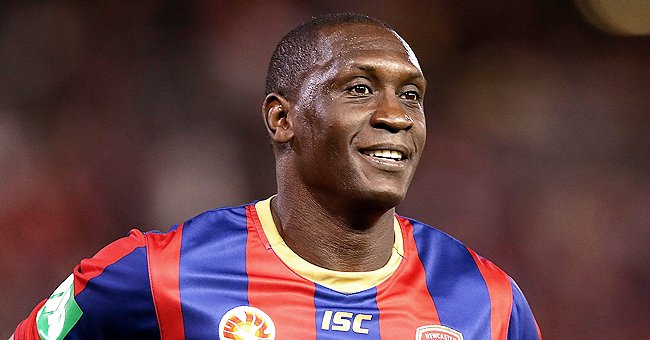 Judging from his Instagram posts, Heskey looks like a doting husband. The former Wigan striker recently shared a picture of his wedding day with his wife, celebrating their 6th anniversary.
Emile and Chantelle started their romance in 2002 while Chantelle worked as a waitress in a bar in Liverpool. When they began their affair, Heskey was in a relationship with Kylee Pinsent, who left in 2004.
The former England striker and Chantelle walked down the aisle in 2014. The couple hit the headlines after it was reported that Chantelle gave birth to their daughter, Mendez in two minutes, a moment captured by her mom Sharon. 
According to reports, Chantelle's water did not break, and she did not have any contractions. In one of her recent posts, she awed fans with how grown-up their daughter has become.
Chantelle will be looking towards putting the negative incident behind her and focusing her energy on her growing family. 
Chantelle shared a post about their daughter's first day at school. In the series of pictures, Mendez excitedly posed for her first day at nursery.
In another post, Chantell revealed her first daughter Milanna was beginning her first year at school. The little girl looked excited to start her school year. Her mom captioned the post:
"My big girl starting year 1 at school today. She's wanted to wear a summer dress for so long and finally got the chance, even though it rained."
The couple shares two boys, Jaden and Reigan, who are already gearing up to follow in their father's steps in playing professional football. 
Chantell relishes every opportunity to flaunt her growing boys. The proud mom gushed about her two son's first day back at school in an Instagram post.
Heskey and Chantell enjoy their family life and cherish spending time together. The couple once shared pictures of them in uniforms, which they wore for a fancy dress party. 
The lovebirds recently had to face some difficulties after an aggrieved man caused damage to Chantelle's bar by throwing bricks at the glass after he was denied entrance. Chantelle, 37, was said to be livid after the attack.
Chantelle will be looking towards putting the negative incident behind her and focusing her energy on her growing family.