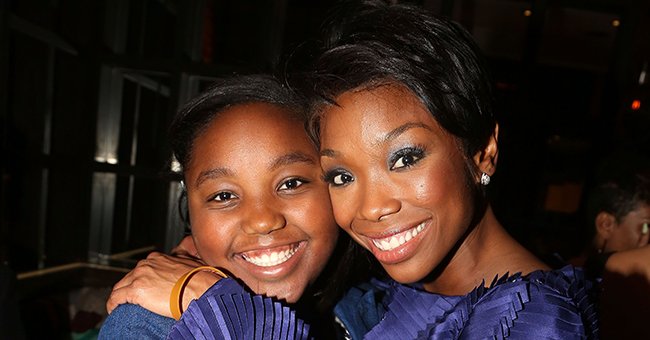 Getty Images
Brandy Has a Charming Daughter Sy'rai with Big Bert — Meet the Singer's Ex & Dad to Her Child

Brandy is the loving mom of her all-grown-up daughter, Sy'rai, with her ex-husband, Big Bert, with whom she had a famously tumultuous relationship.
Singer Brandy is the proud mother of her beautiful daughter, Sy'rai, with her former husband, record producer Big Bert. In April 2019, Big Bert took to his Instagram to celebrate his children, including his daughter with Brandy. He wrote:
"My princesses. My babies aren't so baby anymore??❤️❤️? I'm so blessed to be sharing this journey with them."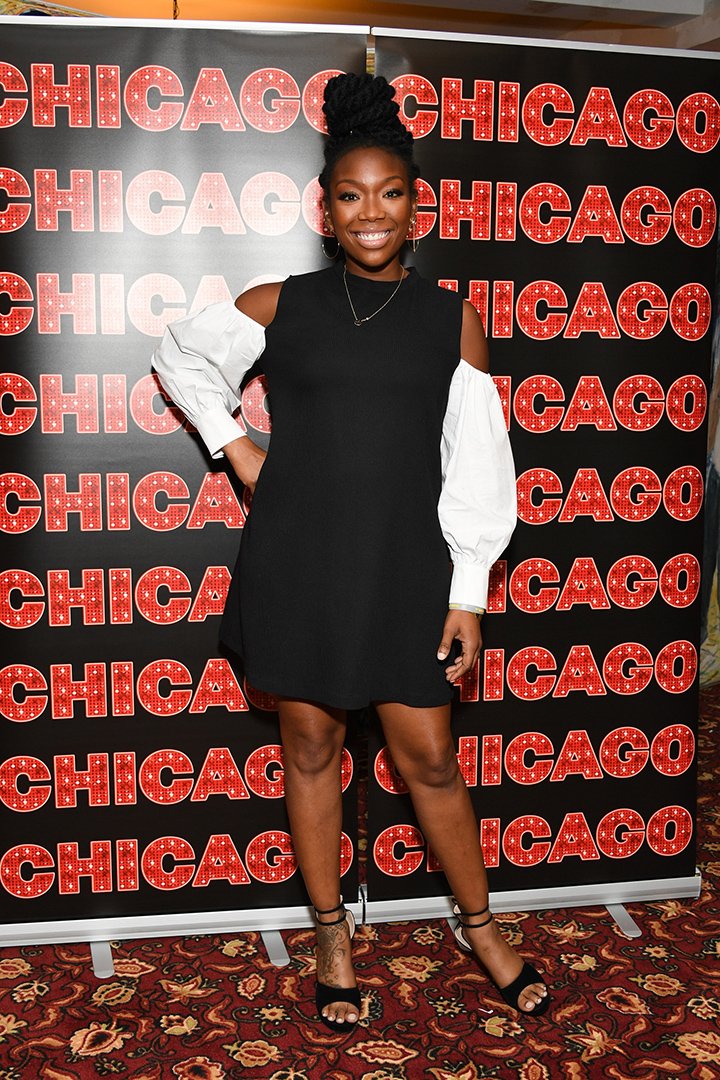 Brandy Norwood attends a press event for her return to Broadway's "Chicago" at Sardi's on August 16, 2017. | Photo: Getty Images
In his photo, the proud dad of many sat in the middle while he was surrounded by his four adorable daughters, all giving him a big warm hug.
In June 2018, when Sy'rai hit her sweet 16, the loving dad also dedicated a precious post on his Instagram to celebrate his little girl and penned a heartfelt message for her.
Bert, who never hesitates to show off his big Smith clan of kids on his social media, most recently celebrated his sons on his Instagram.
Late in September, the record producer shared a gallery of photos in honor of his young kings, thanking God for the gift of fatherhood and love. There is no doubt that he loves his kids very much.
Big Bert made a full 180 three years after they allegedly wed and came back with a much juicier revelation.
Big Bert (real name Robert Anthony Smith) started dating Brandy in 2001, but things did not take a surprising turn until 2002 when she suddenly revealed that she was six months pregnant and married to none other than Bert.
In June 2002, their daughter, Sy'rai, was born, and things pretty much went downhill from there. By June 2003, the husband and wife had called it quits and were ready to go their separate ways.
Things got even more interesting when Big Bert made a full 180 three years after they allegedly wed and came back with a much juicier revelation. According to him, he and Brandy never got married.
The record producer said that the alleged wedding was just a ruse to save Brandy's image as having children out of wedlock would tarnish the good girl image she had worked so hard to build.
He was adamant that the whole thing was all a sham and that he never loved the singer beyond being friends. Brandy's rebuttal claimed that her ex-husband was only trying to tarnish her image.
Years later, Brandy admitted that her ex had, in fact, been telling the truth. She was scared and didn't want to lose everything she had worked for.
In 2016, the singer candidly shared that relationships were a thing of the past for her. She was not dating anyone, did not plan to, and did not see marriage as a possibility.
While it is sad that the boy was never truly hers, Brandy has her beautiful grown-up daughter, Sy'rai, and that is all she needs.
Please fill in your e-mail so we can share with you our top stories!