Ne-Yo's Ex-wife Monyetta Shows off Her Curves in White Dress with a Slit & Thigh-High Boots
Monyetta Shaw, R&B icon Ne-Yo's gorgeous ex-wife, flaunted her fit physique in an elegant white dress and thigh-high boots in a recent photo she shared on social media.
Ne-Yo's ex-wife Monyetta Shaw, who has half a million followers on Instagram, took to the popular social media platform to put her beauty and curves on display in two photos she posted on November 10. The 40-year-old beauty captioned her post:
"It's not the fall-down that determines our future. It's our ability to rise after we've fallen. It's how we get back up from the fall. It's how you rise up and carry on!"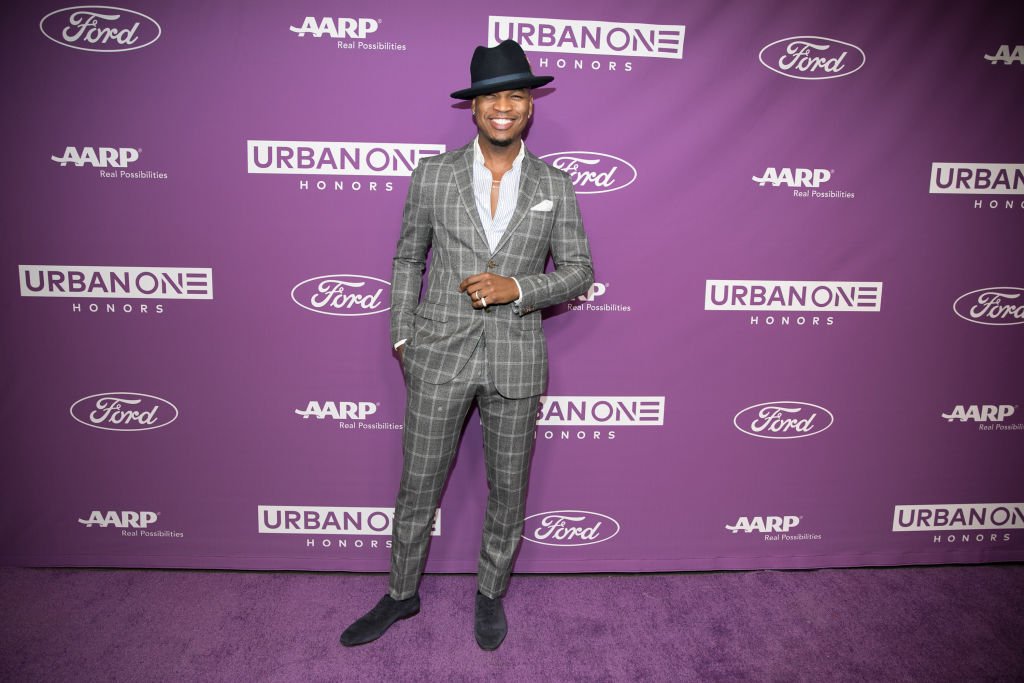 A GLOWING BEAUTY
In both snaps shared in separate posts, the "Atlanta Exes" star wore a white dress with a thigh-high slit, which she accessorized with huge jewelry pieces around the waist.
She posed coyly and flashed a smile in the first photo and served a fierce look as she showed off her thigh-high snakeskin boots in the second snap. Alongside the photo, she preached about the importance of knowing one's worth.
The actress let her dark and straight hair hang loose on her back. She accessorized with Chanel earrings, adding glamor to her ensemble. Her glow was unmistakable.
BEAUTIFUL IN AND OUT
In just a day, the photos amassed combined reactions of more than 15,000. Fans quickly inundated the comments section with words praising the beauty. One sweet fan wrote that Shaw is a beautiful person inside and out.
The admirer also praised the actress for overcoming challenges that came her way in the past. Another person gushed: "Girl, you are looking so beautiful."
Ne-Yo is married to model and TV personality Crystal Smith and shares sons Shaffer, 4, and Roman, 2, with her.
CO-PARENTING IN THE TIME OF COVID-19
Shaw and Ne-Yo split in 2013 but they continue to co-parent their daughter Madilyn, 9, and son Mason, 8. The actress earlier said that the coronavirus pandemic has somehow made co-parenting better. 
With much of the world's activities slowing down, Ne-Yo, born Shaffer Chimere Smith, is able to spend more time at home. For her part, Shaw is helping their children with their virtual schooling on weekdays.
As they fulfill their co-parenting responsibilities, the "So Sick" singer and Shaw have been opening their children's eyes to social issues like police brutality. They have talked to them about the Black Lives Matter movement.
MOVING ON FROM THEIR DIVORCE
The "Let Me Love You" crooner earlier confirmed that he and Shaw have maintained a good relationship following their divorce, as they continue to prioritize their children's interests.
The former couple have both moved on from their breakup. Ne-Yo is married to model and TV personality Crystal Smith and shares sons Shaffer, 4, and Roman, 2, with her.
They first met when she was cast to appear in one of the chart topper's music videos. They tied the knot in 2016, barely a month before they welcomed their first child.
For her part, Shaw is currently engaged to a businessman named Heath, who also has two children from a previous relationship. They have both bonded with each other's children.
Shaw admitted that she is also considering having more children with her fiancé. The actress loves children. Back in 2012, it was reported that Shaw pledged to adopt 48 children from Swaziland.