November Is a Special Month for Prince Harry, Meghan Markle & 18-Month-Old Archie — Here's Why
Prince Harry and Meghan Markle are heading into a special time for them as a family. With Thanksgiving and the rest of the holidays just around the corner, the Sussex's have plenty of cause for celebration.
Meghan Markle loves holidays and food. Since she is a foodie, the duchess knows just how to get the turkey perfectly prepared for Thanksgiving. But there are also other traditions Markle indulges in during this special time of the year. 
In 2016, the duchess showed that she mastered preparing a mouthwatering, juicy, and beautifully roasted turkey to golden perfection. Markle still posted a picture to her now-closed blog, The Tig, sharing her hopes of repeating the work of art in the years to come.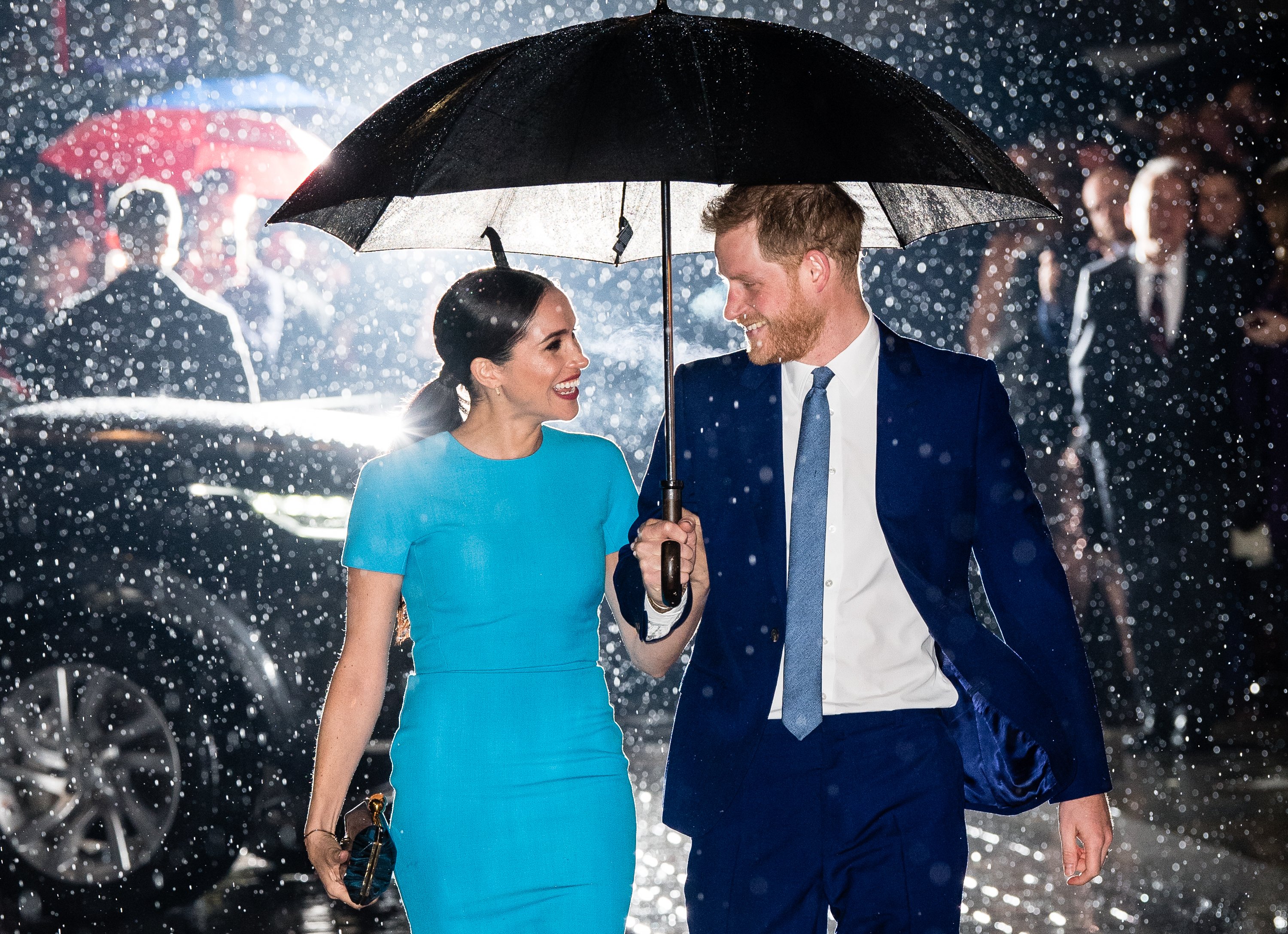 WHY NOVEMBER IS SPECIAL TO THEM
But four years later, Markle's life looks very different. Married into the royal family, Markle and Prince Harry spent the year finding their feet after stepping back from official royal life. 
This will be the royal couple's first Thanksgiving in their new home in Santa Barbara, California, with their son Archie, who is fast approaching the age of 2. Away from the buzz of city life, Markle and Prince Harry moved into their sprawling new mansion in July.
November 27 is a special date as well, as it marks the third anniversary of their engagement. In 2017, Prince Harry popped the question in their former England home, Nottingham Cottage, while they roasted a chicken.
The three-stone engagement ring Harry used to propose consists of diamonds from his late mother, Princess Diana's collection, and another from Botswana. Shortly after, the couple shared the happy news during an announcement from the Sunken Garden in Kensington Palace.
This is the home Prince Harry & Meghan Markle have purchased in Santa Barbara California. It cost $15 million, covers 5.4 acres, has 9 bedrooms, 16 bathrooms, guest house, theater, pool, tennis court, gym, playground, arcade, wine cellar. Neighbors include Oprah & Ellen DeGeneres pic.twitter.com/5Tmi90m95T

— Mike Sington (@MikeSington) August 13, 2020
LAST YEAR'S THANKSGIVING
In 2019, the Sussexes found themselves in Canada during the holidays, as they spent the first season together as a family of three on Vancouver Island. The couple took time off from their royal duties, and their Thanksgiving update showed that the couple had the best time.
In one post, Prince Harry beamed as he held little Archie, who looked snug in a brown jacket and warm hat. The couple's official Christmas card kept the cuteness going, as Archie featured front and center while mom, dad, and the Christmas tree made up the background.
WHAT THANKSGIVING MEANS TO THE DUCHESS
A few years ago, Markle reportedly shared that her passion for charity and Thanksgiving came hand in hand. Since her parents "came from little," they decided that giving a lot would become their annual celebration of the special holiday.
From giving turkeys to homeless shelters to performing the quieter acts of grace like giving a hug to someone in need of reassurance, it became a way of life for Meghan, on she now shares with Prince Harry.
CHRISTMAS CELEBRATIONS
Christmas is also one of Meghan Markle's favorite holidays, and according to reports, she can't wait for this year's celebrations. Archie is now older and able to participate a little bit in preparations, and the new parents plan on making the most of it.
Excited about spending the holidays in their new home, Markle and Prince Harry reportedly want to get the biggest Christmas tree they can get their hands on. Archie will even get to pick a few ornaments he can put on the tree himself.