Fantasia Barrino & Husband Kendall Taylor Show PDA as They Kiss in Teaser Pic for Their Podcast
Fantasia Barrino turned up the romance as she shared a throwback photo of herself looking like a diva while kissing her other half, Kendall Taylor, to tease the new episode of their podcast.
Things got hot and heavy in the Instagram world after Fantasia Barrino looked back at a major PDA moment with her husband, Kendall Taylor. The snap dates back to August 2019. 
Taylor shared it again along with another snap of herself with her husband to promote the new episode of her podcast which was about romance. The two photos were totally apt for the theme.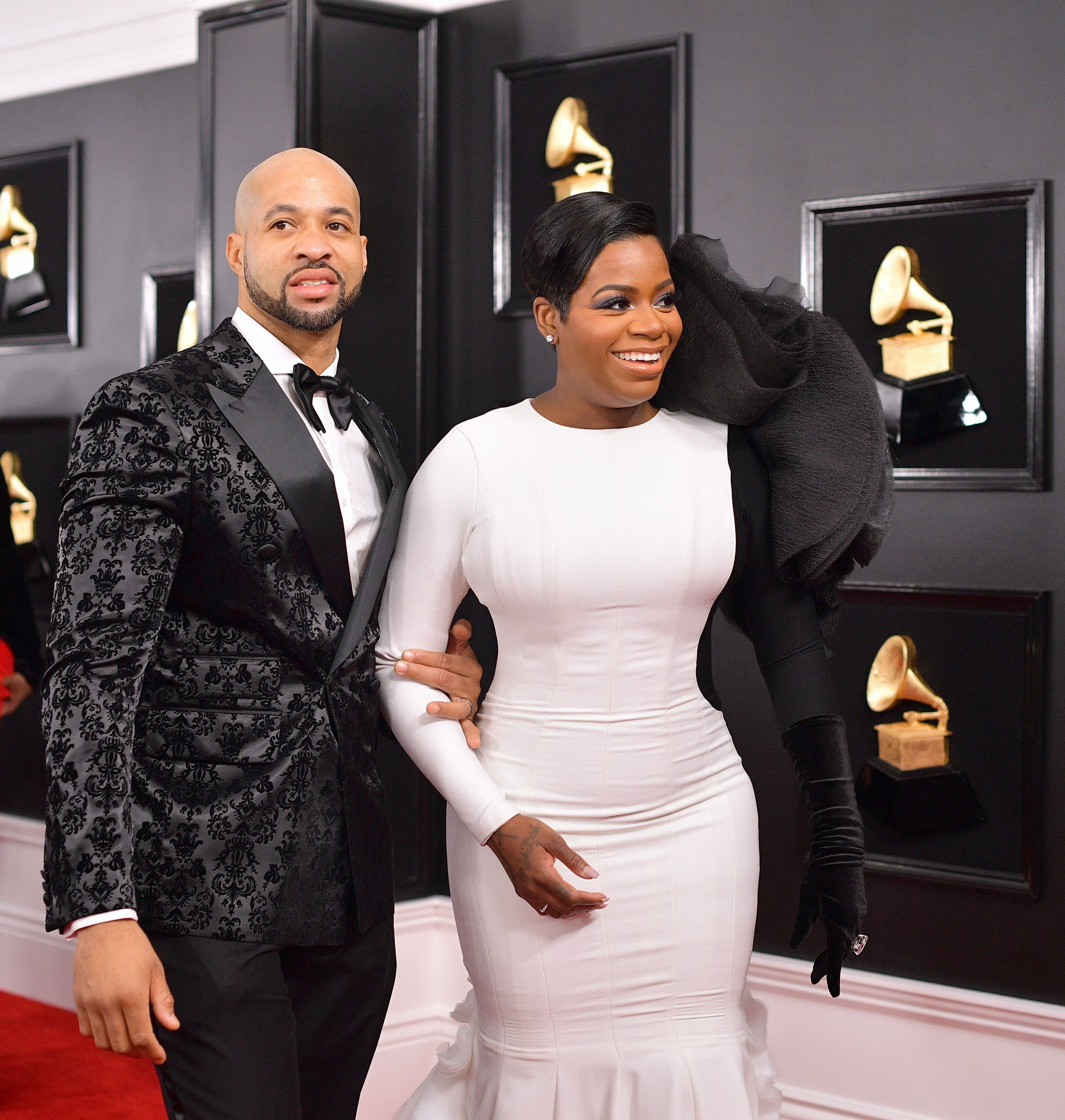 Talking about her gorgeous look, Barrino looked like she was ready to rule in white outfits in both pictures. As for Taylor, he looked dapper in a checkered gray suit and a black one with motifs in another picture. 
The "American Idol" alum and her husband decided to get married merely three weeks after their first meeting.  
The caption underneath the photo read, "The Lost Art of Romance." The singer's fans shared their excitement for the podcast in the comments section, saying that they would not miss it for the world. 
Netizens love to see the couple together. Last year, Barrino made many headlines after her interview with Breakfast Club Power 105.1 in New York City where she talked about her relationship with her husband. 
During the chat, she said that men need to stand up and lead the way in a relationship. The singer pointed out how women are trying to be the leader, which is why they cannot find a man. 
Barrino added that women cannot be the king in the house and they need to fall back and let their man lead the way. Her comments were dubbed controversial and she was slammed by many. 
The "American Idol" alum and her husband decided to get married merely three weeks after their first meeting.  Before they met, Barrino was taking care of her whole family and took care of everything. 
During her interview with the radio station, she shared how Taylor sat her down and talked to her the way she was supposed to be talked to, and said she could pass on her responsibilities to him and allow him to take care of everything. 
"Learn how to submit," she said. She went on to insist that women need to allow a king to be a king. Prayers are an important part of her life, too. After all,  grew up in the church. She and her husband religiously pray together every day. 
Barrino's husband might be the king of the household, but she is the queen. As she said, a king is the head whereas a queen is the neck, and the head cannot function without the neck.