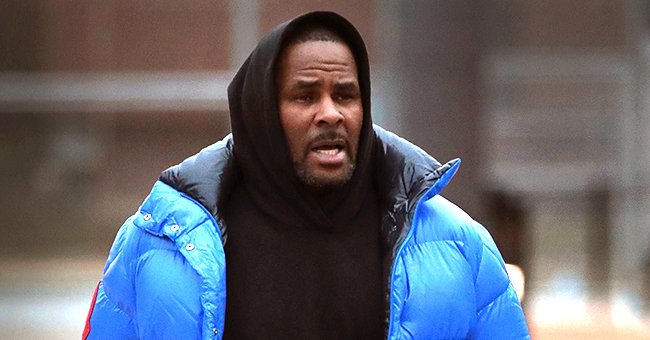 Getty Images
R Kelly's Daughter Buku Abi Shares Heartbreaking Post as She Mourns the Loss of Her Unborn Son
Buku Abi, the daughter of singer R. Kelly, is struggling to accept her unborn son's loss. She penned a heartbreaking post, honoring the little boy she never got to meet.
For Buku Abi, whose real name is Joane Kelly, daughter of defamed singer R. Kelly, losing her unborn child is a different kind of pain. She took to Instagram to express her agony, writing:
"There's really no words to describe the pain, I know. I'd never want anyone to understand this pain.. and to the ones that do... somehow someway it'll be okay again. (sic)"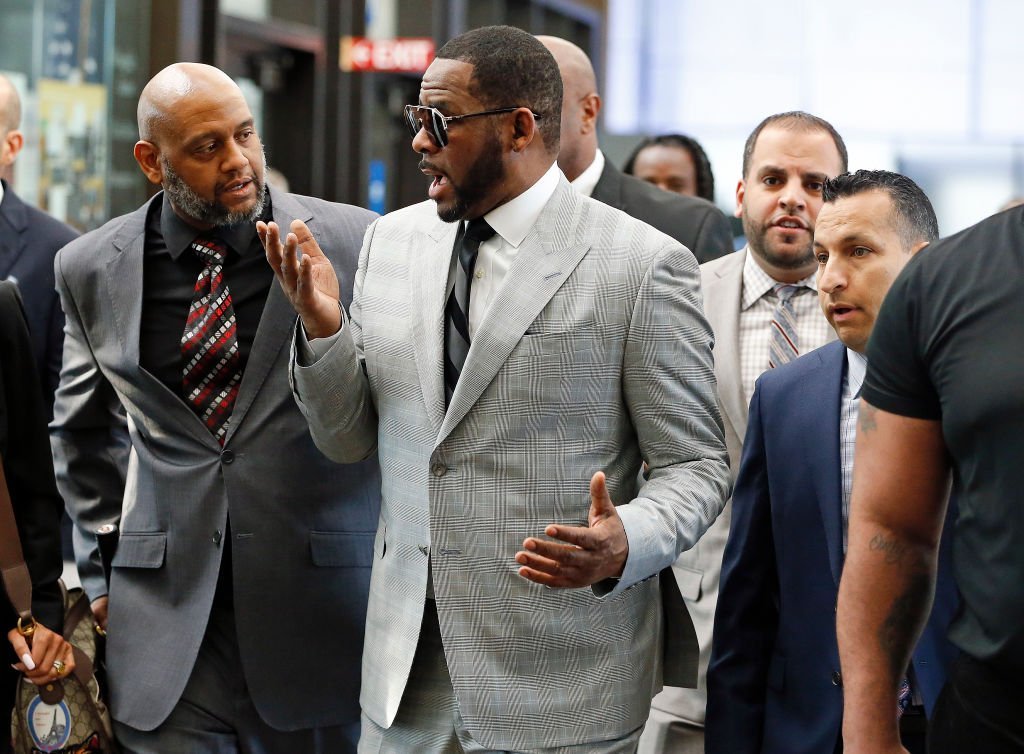 Defamed singer R. Kelly talking with his legal team at the Leighton Criminal Courthouse in June 2019 in Chicago, Illinois | Photo: Getty Images
PAIN, ANGER, AND GRIEF IN ONE
In a lengthy post, Abi wrote that she was heartbroken that her son left her in an already difficult year. She described her unborn son as the "light of her life."
While in deep sorrow, Abi said she was in disbelief that it happened to her. She added that her unborn son, whom she carried for four months, had shown her love in many ways.
With pain, anger, and grief rolled into one, Abi wrote she was not feeling okay. She accompanied her post with a sonogram picture of her unborn son.
Abi also acknowledged all the mothers who lost their child as they all share an indescribable pain and feeling of emptiness. She added that she sees them and feels them in this difficult time.
One fan wrote that she felt sorry for Abi's loss while others expressed their condolences. Some also commented with praying emojis.
Abi has gone through challenges growing up. She once revealed in a 2019 interview that even before she was born, R. Kelly was heavily scrutinized for his interactions with young women, including Aaliyah.
When she entered the music industry, she could not escape the fact that she is the music icon's daughter. Because she no longer associates herself with her father, Abi decided not to use their family name.
Following the "Surviving R. Kelly" documentary, Abi described her father as "a monster."
After her father's arrest and indictment for over 13 federal charges, including child grooming in July 2019, the "Growing Up Hip Hop: Atlanta" star faced online hate.
The hurtful remarks Abi received on social media took "an extreme toll" on her mental health. Following the "Surviving R.Kelly" documentary, Abi described her father as "a monster."
Even if Abi is R.Kelly's daughter, she sees herself as different from him. With her father's current situation, she has no other option but to let the authorities do their job.
Last month, Chrissy Teigen, wife of Grammy winner John Legend opened up about losing her third son, Jack. She earlier shared her painful miscarriage on Instagram.
Teigen expressed her thoughts about her heartbreaking experience in "Medium." The cookbook author and television show host lost her son after carrying him for 20 weeks.
Please fill in your e-mail so we can share with you our top stories!