Jorge Garcia Is Now 47 — Glimpse into the Actor's Life and Career after 'Lost'
Actor Jorge Garcia, best known as Hugo "Hurley" Reyes in "Lost," is currently married to Rebecca Birdsall. She is an actress and artist who regularly shares her work on social media.
Born in April 1973, Jorge Garcia has been involved in the entertainment industry since 1997 when he took a minor role in "Raven's Ridge." After landing some minor parts in other films and TV series, he was cast as Hector Lopez in "Becker."
In 2004, when Garcia's time in "Becker" ended, he started portraying Hugo "Hurley" Reyes in "Lost," which proved to be his breakthrough role.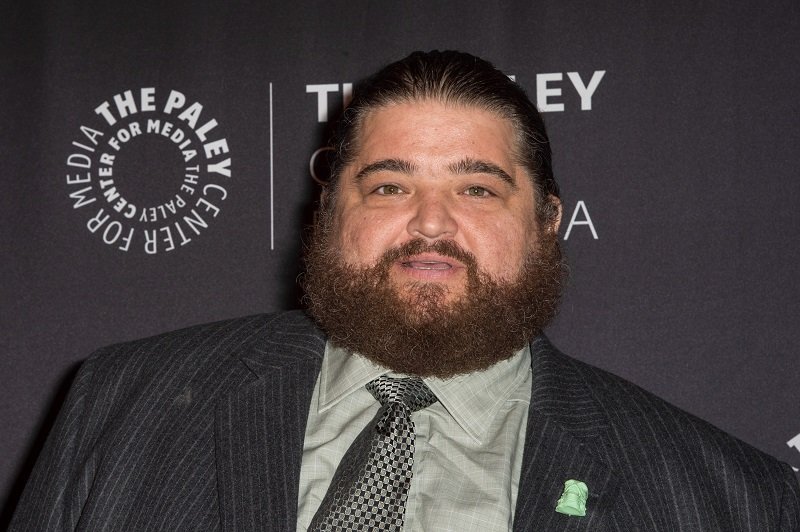 JORGE GARCIA IN "LOST"
"Lost" told the story of a group of survivors stranded on a desert island after a plane crash. Hurley and the rest of the survivors had to investigate the area, which led them to discover how weird the island was.
Although some show fans believe that the ending was unsatisfying, "Lost" is still considered by many a classic, groundbreaking show, especially because of J.J. Abrams' "Mystery Box" approach to storytelling.
Garcia is married to Rebecca Birdsall, an actress who appeared in "Hawaii Five-O."
After "Lost," Jorge Garcia worked next to Abrams again in "Fringe" and "Alcatraz," two series that were not as successful as "Lost" but proved how confident Abrams was of Garcia's acting skills.
The actor once admitted that, after "Lost," he intended to take some time off. However, when Abrams asked him to join the cast of "Alcatraz," he accepted immediately.
Garcia went as far as to say that if Abrams asked him to do anything, he'd say yes before reading the script, meaning that the trust and confidence go both ways in their relationship.
"Alcatraz" only lasted one season, unfortunately, but Garcia kept himself quite busy by getting recurring roles in "Californication," "Once Upon a Time," "How I Met Your Mother," and "Maggie."
JORGE GARCIA IN "HAWAII FIVE-O"
In 2013, Jorge Garcia received another big opportunity on the famous TV show "Hawaii Five-O." He started as a recurring character during season four but was promoted to regular from season five onwards.
There, he portrayed Jerry Ortega, a conspiracy theorist who attended school with Lieutenant Chin Ho Kelly (Daniel Dae Kim) and frequently helped the task force.
Garcia's time in the show ended in season nine as the premiere of season ten revealed that his character had been shot by Azra Hassan (Yasmin Dar.) Although Jerry didn't die, he decided to leave the Five-O team for good after getting better.
The actor admitted that playing Jerry was "a blast" and that he was looking forward to returning to work next to his "TV ohana" again. Garcia added:
"I'm grateful for my time on 'Hawaii Five-O.' I loved getting to return to the islands, and creating a character that connected with so many people."
One of Jorge Garcia's most recent projects was the Netflix film "Nobody Knows I'm Here," which, according to Indie Wire, served us with the actor's best performance since "Lost."
At the moment, he is expected to appear in at least two films, "When We Were Pirates" and "Running Out of Time." It is still unclear when both projects will be released.
JORGE GARCIA'S WIFE
As per his love life, he used to be in a relationship with author Bethany Leigh Shady, who was writing a novel about Alcatraz, titled "64 Buildings," when Garcia was working with Abrams on "Alcatraz."
At the moment, Garcia is married to Rebecca Birdsall, an actress who appeared in "Hawaii Five-O," "Cropped," "Maggie," and "Walking Alone Together."
Birdsall and Garcia's 2019 wedding was kept away from the spotlight, but they shared some photos of the event on social media. Apart from that, Birdsall is an artist who frequently shares pictures of her drawings on her Instagram account.
Jorge Garcia also uploads fun images and videos of himself and his wife on social media, proving that their marital bliss is still intact.