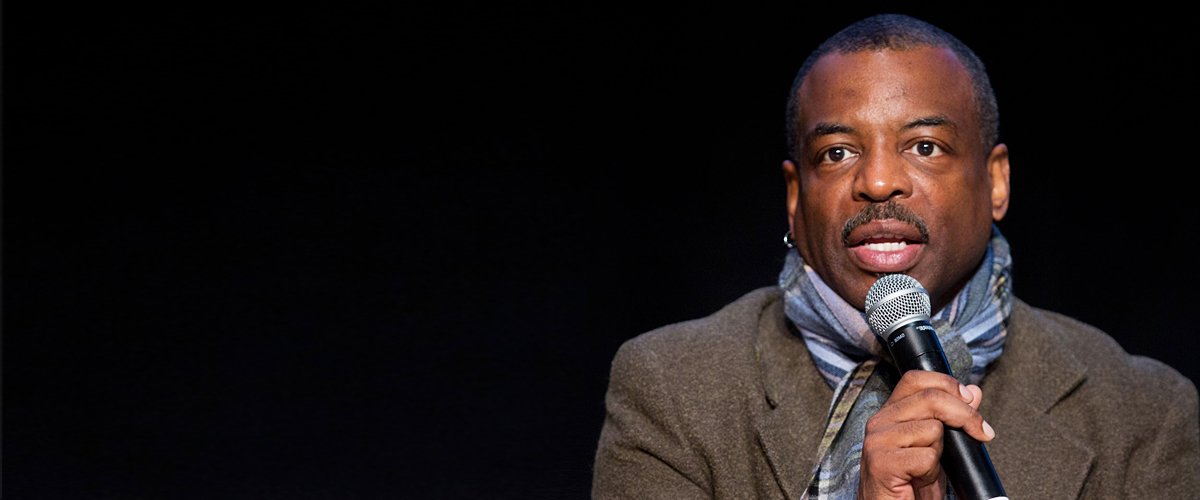 Getty Images
LeVar Burton Is Petitioned to Be Alex Trebek's Replacement — Facts about the 'Reading Rainbow' Host
Following Alex Trebek's death, fans of "Jeopardy!" are calling for the introduction of children's television host LeVar Burton as the new game show host.
Actor and children's television host LeVar Burton may be in line as the possible replacement of late "Jeopardy!" host Alex Trebek. A petition making the rounds on the internet listed Burton as the most eligible candidate to fill the legendary game show host's role.
The beloved game host, Trebek, died on Sunday, November 8, at the age of 80, after hosting "Jeopardy!" for over three decades. His death brought about the need for someone else to assume the mandate of becoming the next host.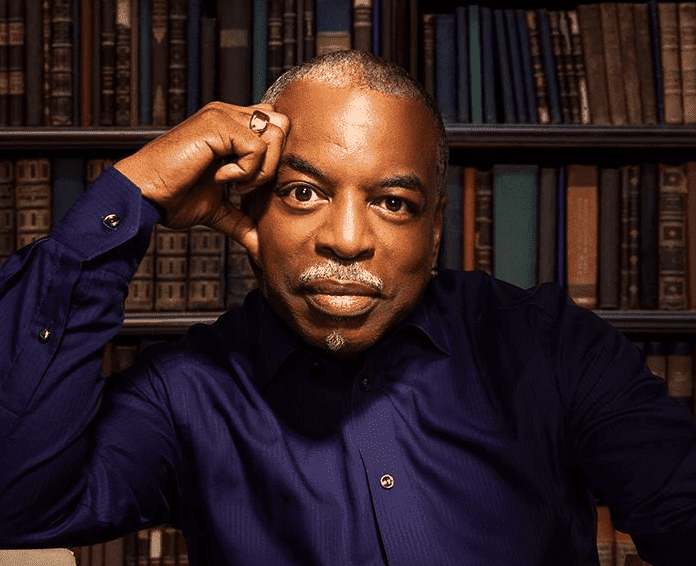 Portrait of actor, producer and director LeVar Burton circa 2009 | Source: Wikimedia
With Burton's name popping up as a possible candidate, here are a few facts about his life and career, which proves he may deserve the role.
On February 16, 1957, Burton was born in Landstuhl, West Germany, to parents Erma Gene and Charles Burton. While his dad worked as a photographer for the U.S. Army Signal Corps, his mom was a social worker.
LeVar Burton grew up with his mom and two sisters in Sacramento, California. Born into Catholicism, the actor enrolled at St. Pius X Minor Seminary, Galt, California, to become a priest.
However, he questioned the decision and the place of Catholicism as the only true religion after reading books by renowned philosophers like Laozi, Friedrich Nietzsche, and Soren Kierkegaard.
He quit the seminary and proceeded to the Philadelphia School of Arts, graduating at 17. The icon went on to pursue acting at the University of Southern California. He later obtained a degree in cinematography from Drexel University.
The icon made his acting debut with a 1976 film, "Almos' Man." A year later, he landed a major role as the young Kunta Kinte in "Roots," an ABC miniseries.
His performance in the series earned him an Emmy award for Outstanding Lead Actor for a Single Appearance in a Drama or Comedy.
Starring as Kutna Kinte, according to Burton, marked the beginning of his professional acting career. He reprised his role as Kunta ten years later, in the 1988 film adaptation titled, "Roots: The Gift."
Days after Trebek's death from pancreatic cancer, a group moved a petition on Change.Org. The petition pushed for LeVar Burton to be named as the new "Jeopardy!" host.
LeVar Burton's role in "Roots" earned him widespread popularity. As a result, he made guest appearances in several shows in the '80s. Soon, he landed a spot as the host and executive producer of "Reading Rainbow."
BURTON ON "READING RAINBOW"
LeVar Burton hosted "Reading Rainbow" for over two decades, starting in 1983. The children series went off the air in 2006, prompting Burton and his business partner, Mark Wolfe, to reinvent the beloved show.
Hence, they made a career out of it by establishing the media company, RRKIDZ. "Reading Rainbow" was introduced as an application on Ipad in 2012, and the development became a major success within 36 hours.
In 2014, Burton initiated a Kickstarter campaign, alongside some past co-workers, calling for the renewal of "Reading Rainbow." The project raised $5 million within seventy-two hours.
Following a lawsuit by WNED-TV broadcasting company alleging copyright infringement, Burton changed the brand name from RRKIDZ to LeVar Burton Kids.
In addition to being the beloved curator-in-chief at LeVar Burton Kids, Burton excelled in his acting endeavors. As an actor, he starred in "Star Trek: The Next Generation" in 1986. He reprised his role as Geordi Forge in "Star Trek Generations" and "Star Trek: Nemesis."
Burton has since starred in "Ali," "Guyana," "Murder, She Wrote," "Perception," and "The Big Bang Theory," among others. Additionally, he made appearances in shows like "$25,000 and $100,000 Pyramid," "Smosh," and "Community."
In 2017, the 63-year-old kickstarted his self-titled podcast, "LeVar Burton Reads," which features him reading short stories for kids.
LEVAR BURTON'S PERSONAL LIFE
Since 1992, Burton has been married to Stephanie Cozart Burton. LeVar Burton's wife is a professional makeup artist, whose works landed her an Emmy Award. She serves as a makeup artist for celebrities and major television productions.
Two years after their marriage, the couple welcomed their only daughter, Michaela Cozart-Burton, born in 1994. Before Michaela's birth, the actor already had a son, Eian, whom he welcomed in 1980 from a previous relationship.
Both kids, now grown-ups, are pursuing different endeavors. Stephanie and LeVar Burton's marriage is still going strong over 28 years later.
Having learned this much about Burton, it is ideal to wonder if his reputation indeed qualifies him to assume the legendary Alex Trebek's position. Many seem to think so.
Days after Trebek's death from pancreatic cancer, a group moved a petition on Change.Org. The petition pushed for LeVar Burton to be named as the new "Jeopardy!" host.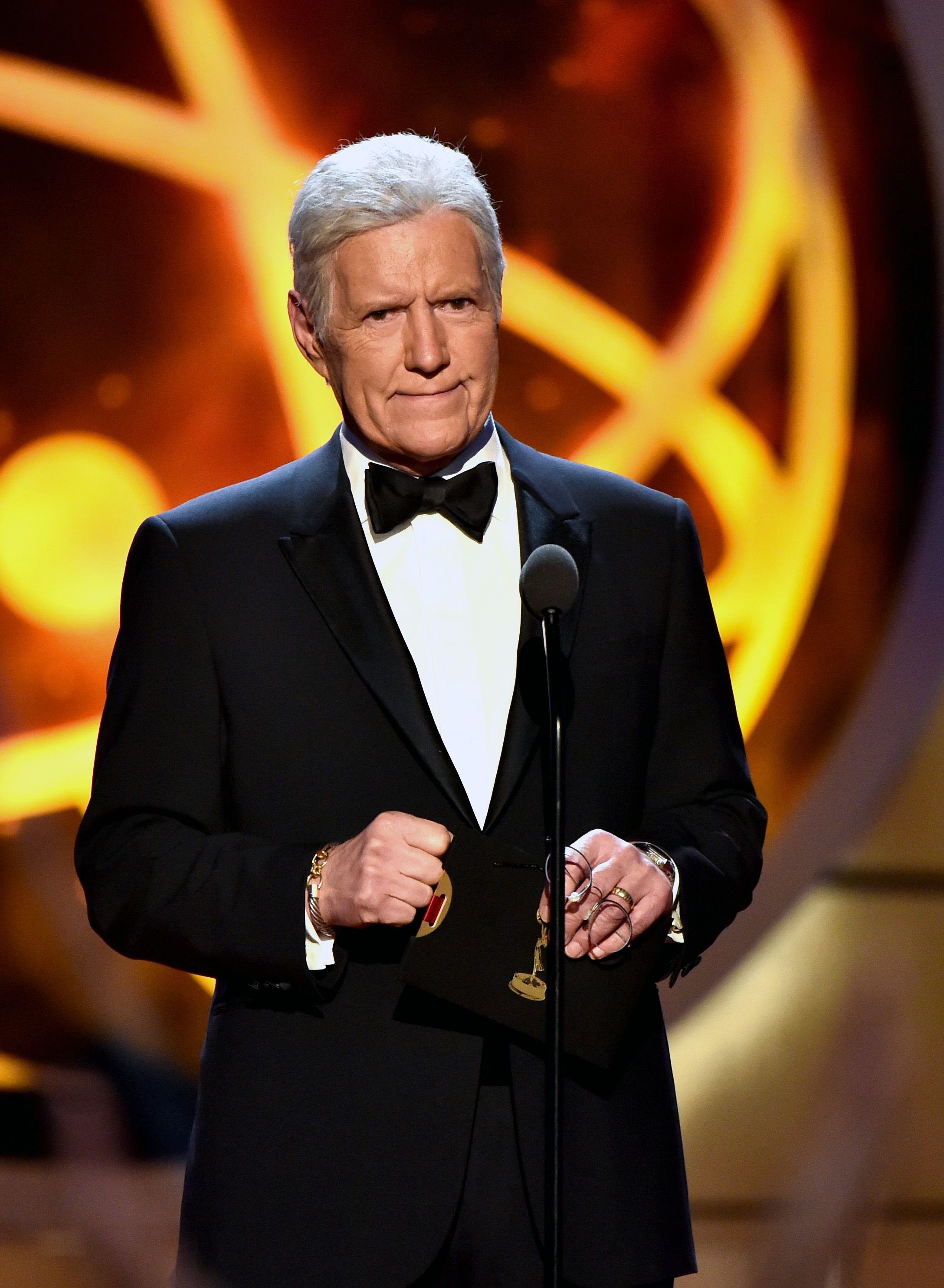 Alex Trebek at the 46th annual Daytime Emmy Awards at Pasadena Civic Center on May 05, 2019 | Photo: Getty Images
It garnered over 24,000 signatures in less than a week, representing the voice of the people. Burton reacted to the petition by simply thanking every signatory for their outright show of love and support. Whether or not the petition comes to fruition, LeVar Burton is certainly one legend with outstanding qualities.
Please fill in your e-mail so we can share with you our top stories!