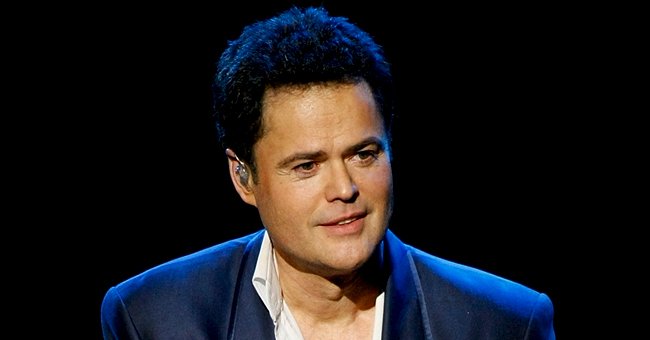 Getty Images
Donny Osmond Shares Father's Throwback Pics and He Looks Just like Him

The Osmond family of entertainers recently lost their patriarch, and son Donny Osmond's resemblance to his father was unmistakable as he paid tribute to him on Veterans Day.
George Osmond's children became familiar faces in the entertainment industry over the last six decades. Sadly, on November 6, the family patriarch died at the age of 90.
On Veterans Day, one of George's nine children, Donny Osmond, paid tribute to him on social media. Several family members became successful singers, including Donny, Marie, Alan, Merrill, and Wayne.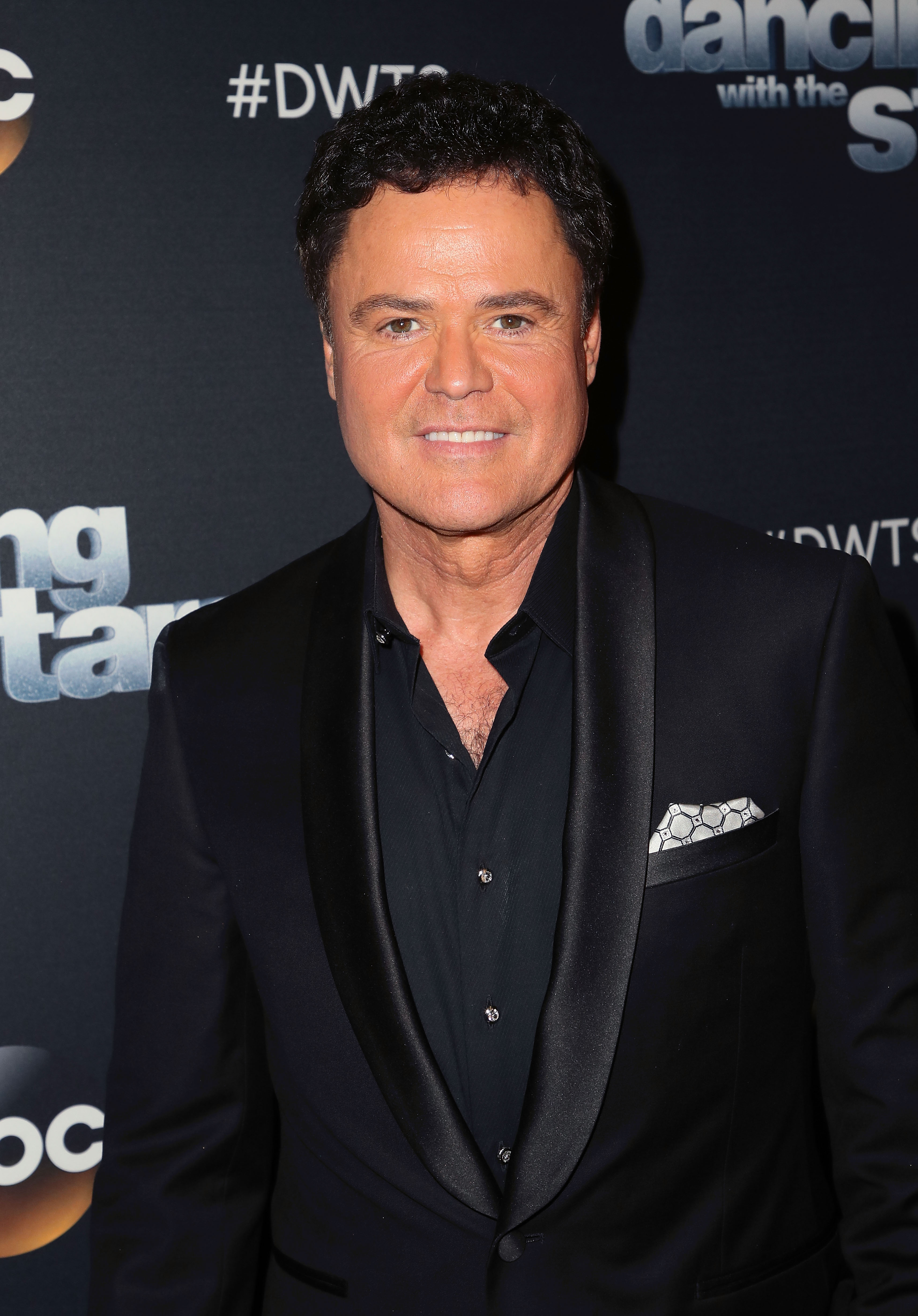 Donny Osmond poses at "Dancing with the Stars" Season 27 on October 2, 2018, in Los Angeles, California. | Source: Getty Images.
THE RISE OF THE OSMOND ENTERTAINERS
Olive and George Osmond brought nine children into the world after they married on December 1, 1944. By the time Olive died in 2004, her children had already begun their careers in the entertainment industry, with Donny the first to reach success.
Donny joined his brothers as a part of The Osmond Brothers at age six, and he later went on to host "The Donny And Marie Show" with his sister. Together, Marie and Donnie toured throughout the world and entertained fans with their residency in Las Vegas.
DONNY'S TRIBUTE
A spokeswoman for the Mormons, of which George Osmond was a member, shared that he passed away in Utah. Since he served in the army during his heyday, Donny paid tribute to his father on Veterans Day with pictures his brother Tom had recently sent him.
Honor their lives, their religions, sexual preferences, and identities.
Alongside the throwback images, Donny, who became the "Dancing With The Stars" champion in 2009, the year after the family marked five decades in entertainment, wrote:
"To all those whom have served, and all those whom continue to serve as members of the #ArmedServices — thank you!"
CELEBRITIES THAT HONORED VETERANS DAY
Several celebrities also made sure to pay tribute, including Reese Witherspoon, whose grandfather, father, mother, and aunt all served in the US Military. Noting aspects to honor, "Thor: Ragnarok" star Mark Ruffalo once wrote:
"Honor their lives, their religions, sexual preferences and identities, their and their families living conditions, their healthcare, their bodies, and their concerns."
A RECENT OSMOND BIRTHDAY
Marie is the second youngest of the Osmond siblings, with brother Donny Osmond just a year ahead in age. Late last month, the brother-and-sister duo paid tribute to their big brother Tom's birthday, the latest of birthdays to be celebrated in the family.
Several siblings celebrate their birthday in October and making sure Tom knows how much his family treasures him, both Marie and Donny took to social media to pay tribute.
Please fill in your e-mail so we can share with you our top stories!