Meet 'Jingle Jangle: A Christmas Journey' Actor Keegan-Michael Key Who Plays Gustafson in Movie
Netflix's Christmas extravaganza, "Jingle Jangle: A Christmas Journey," introduced a new villain audiences love to have, Gustafson, masterfully played by  Keegan-Michael Key.
Netflix's new musical "Jingle Jangle: A Christmas Journey" is packed with stars but actor Keegan-Michael doesn't just steal Christmas, he steals the show as the ultimate villain, Gustafson.
Key is an accomplished actor and comedian with some impressive credits to his name, including another Netflix hit in which he starred opposite the iconic Eddy Murphy, "Dolemite Is My Name," but in Gustafson he outdoes himself.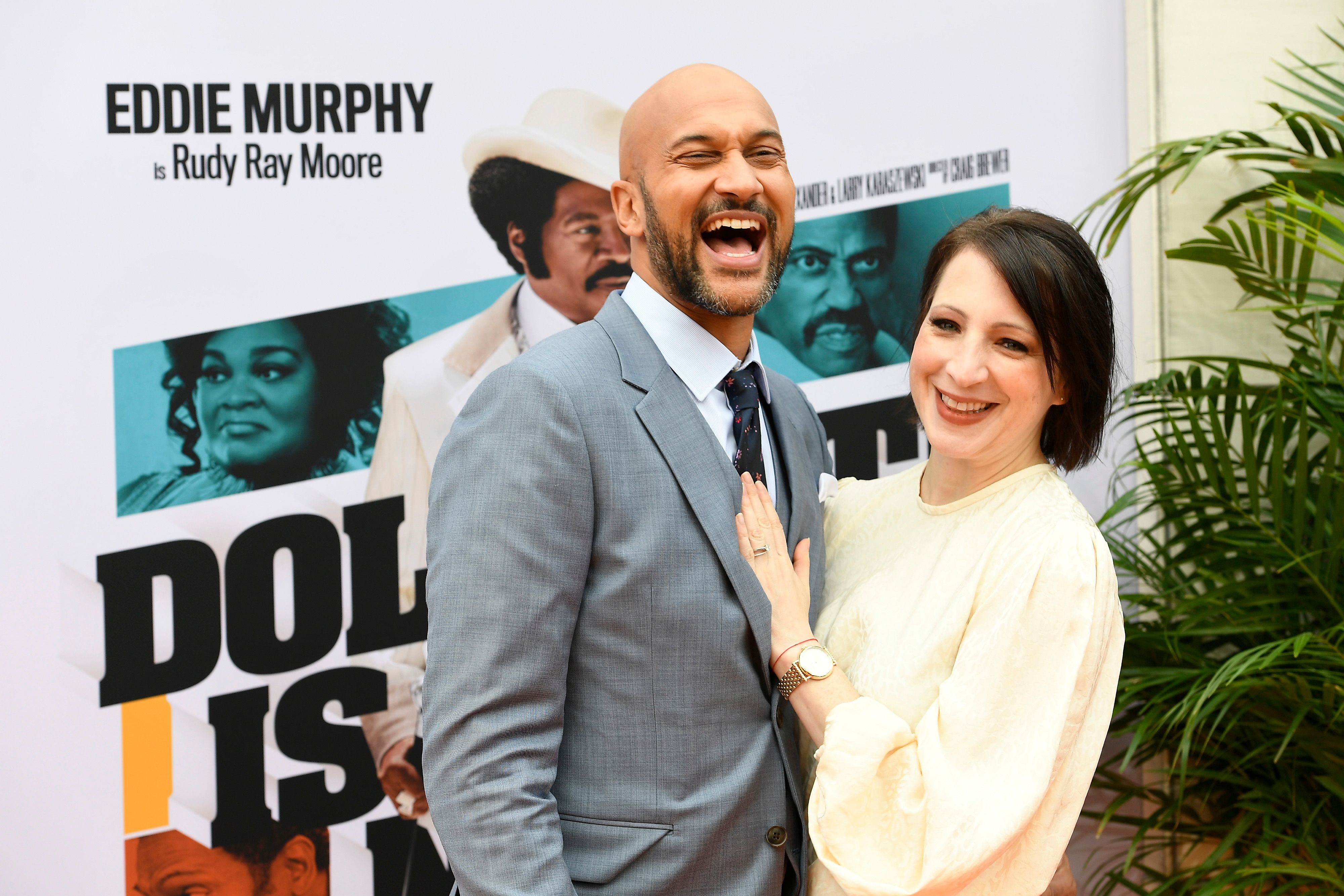 MR. ENTERTAIMENT
Key's first break came in comedy, as part of the duo Key & Peele on Mad TV, with fellow comedian Jordan Peele, and the act took him to Comedy Central and mainstream success.
But Key, who holds a Master's Degree in Fine Arts from Pennsylvania State University, moves easily from comedy to drama, to action -- and he has now proved, he can sing and dance with the best of them.
THE SHY COMEDIAN
The man who admits he was painfully shy as a child and wanted to be a Shakespearean actor is now 49 and a respected actor who can pick and choose his genre and his roles.
He was part of the cast of Disney's "The Lion King" reboot in 2019, as the sleazy, sneaky hyena Kamari Ed, so he's comfortable in the skin (or the fur) of a villain as he proved in "Jingle Jangle."
Key has recently starred in the recreation of the beloved 1987 movie "The Princess Bride"
THE LOVING HUSBAND
Key was married to "Star Trek V" actress Cynthia Blaise for 19 years, but the couple divorced in 2017. A year later, Key announced his engagement and subsequent marriage to producer and actress, Elisa Pugliese.
Pugliese is best known for her work in the movies "School of Rock," "Fair Game," and "Boy Meets Girl." The couple has recently celebrated their second anniversary, and Key posted an adoring message to his wife on Instagram.
Throughout the COVID-19 pandemic, Key has been campaigning for the use of masks to prevent the spread of the disease, and he is a fundraiser for "Young Storytellers," a non-profit organization that encourages creative writing in schools all over the Los Angeles area.
Key has recently starred in the recreation of the beloved 1987 movie "The Princess Bride." The new version is a mini-series, titled "Home Movie: The Princess Bride."
In the series, Key plays the part of the dashing Spaniard swordsman Inigo Montoya, who is looking for revenge and redemption. But whether he is playing a hero or a villain, one thing is certain, Keegan-Michael Key is always unforgettable.