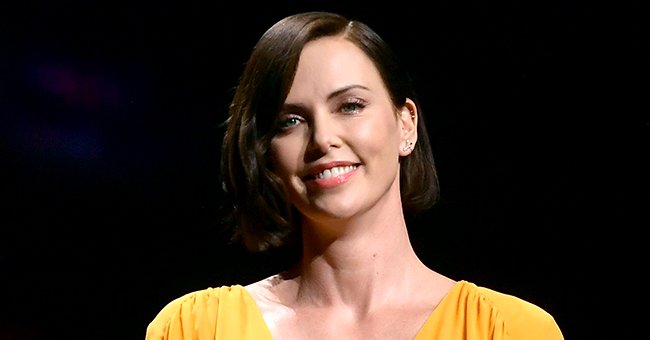 Getty Images
Here's How Charlize Theron's Daughter Helped the Actress Prepare for the People's Choice Awards

Charlize Theron got ready for the 2020 E! People's Choice Awards with her daughter's help, who took over from her glam squad and did her mother's makeup.
Charlize Theron was prepared to bring her A-game to the 2020's E! People's Choice Awards and employed one of her children to bring her dreams to life with a makeover.
Before the award ceremony, the actress took to Instagram to show fans how she was getting ready for her appearance at the event with a heartwarming photo of her getting her face glammed up by her daughter.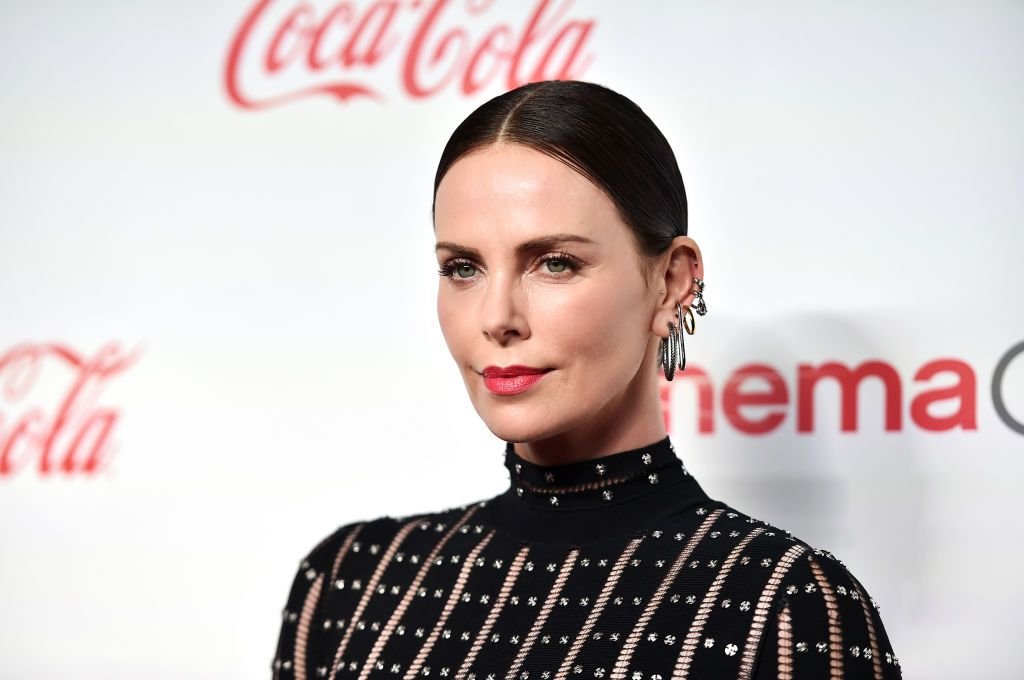 Charlize Theron at The CinemaCon Big Screen Achievement Awards Brought to you by The Coca-Cola Company at OMNIA Nightclub at Caesars Palace on April 4, 2019 | Photo: Getty Images
The hilarious image showed the hand of one of her children applying makeup on the 45-year-old who already had a plaster creamy red lipstick on her lips that spilled over to other spots on her face.
Looking at the camera with her side eyes, the A-lister flaunted her eyelids, which were adorned with burnt orange eyeshadow, while her gorgeous bookshelf was on display.
Despite the scattered makeup, Theron's natural beauty still managed to shine through as her glowing skin took center stage. The sweet image was hilariously captioned with:
"You guys...getting ready for the #PeoplesChoiceAwards#bestmakeupartistever #alreadywinning #shantayyoustay."
The post received accolades from fans who praised the "Bombshell" star's daughter for her artistic skills, while others expressed their hopes that Theron would go home with one award out of the two nominations she snagged. She was up for Best Action Star and the Female Movie Star of 2020 categories.
Theron is a proud mother of two kids, Jackson, 9, and August, 5, and she enjoys spending time with them.
This isn't the first time the South African star has stolen the spotlight with one of her daughters' impressive makeup game. Late last month, Theron made headlines when she showed off a stunning makeover that one of her kids gave her.
In the image taken in the bathroom, the Oscar winner donned a towel head wrap as her child did wonders to her face. She rocked a bright red matte lipstick that was flawlessly applied with smokey eyeshadow, blush, and a bit of mascara that stained her lower eyelid.
In the accompanying caption, the mother-of-two warned makeup artists worldwide to watch out for the competition her daughter brings. The stern message was received as celebrity makeup artist Kate Lee urged the actress to please not fire her. Other fans were in awe of how her young daughter managed to do something fantastic.
Theron is a proud mother of two kids, Jackson, 9, and August, 5, and she enjoys spending time with them. The oldest, who came out as transgender at three, has Theron's full support. She continually reaffirms her unwavering love for her bundles of joy.
Last month, in an interview with Vogue, the actress spoke about the life lessons she wishes to pass down to her daughters. She mentioned that she wants to imbibe in them resilience and wants them to be prepared for whatever comes their way. She also wants them to be aware of gender bias and be hopeful they don't have to struggle to have opportunities the way she did.
Please fill in your e-mail so we can share with you our top stories!