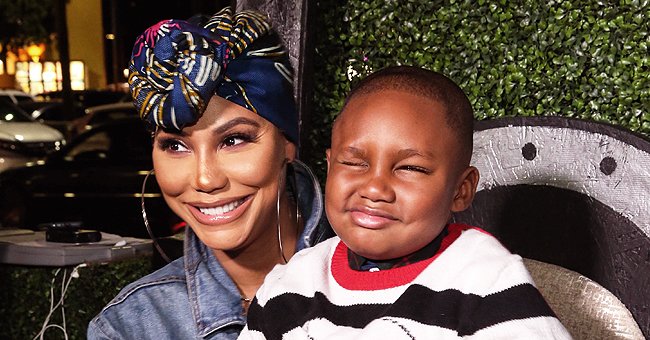 Getty Images
Tamar Braxton Reveals Her Son Logan Pressured Her over Christmas Present — Here's What Happened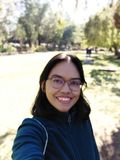 It looks like TV personality Tamar Braxton has been outsmarted by her adorable son, Logan. She shared that the little boy has pressured her about his choice for a holiday present.
R&B icon Tamar Braxton, the sister of Toni Braxton, shared her hilarious dilemma on Twitter after her seven-year-old son, Logan Herbert, opened up about his gift ideas for Christmas.
The doting mother that she is, Tamar, who shares her son with ex-husband Vincent Herbert, sought help from Twitter users as to where she can buy a PlayStation 5, a new gaming device.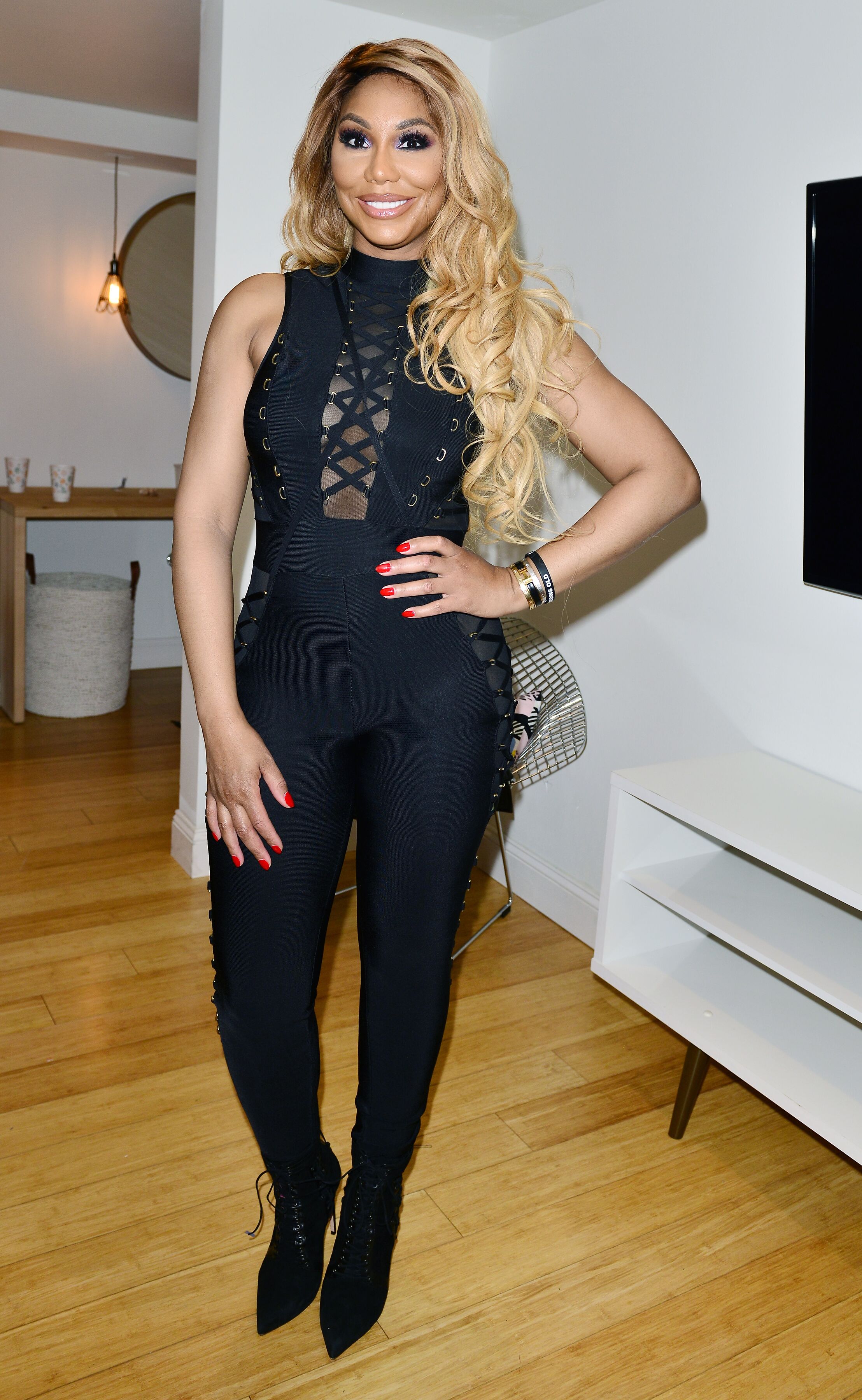 R&B singer Tamar Braxton backstage after performing on stage during the 6th Annual Mother's Day Experience on May 12, 2019. | Photo: Getty Images
HER SON'S CUTE INTIMIDATION
Tamar thinks Logan "threatened" her over the latest home video game console. The 43-year-old mother has not started looking for one as she heard that they are hard to find.
Many Twitter users wondered why Tamar suddenly took an interest in the gaming device and what could be the reason behind her son's demand. The "Braxton Family Values" star tweeted:
"Yeah.. he sat me down and he told me to cancel Christmas. He don't want no tree, no lights nothing if I don't get him one. [sic]"
Tamar's tweets, however, drew mixed reactions from Twitter users. Some found Logan's Christmas gift negotiation with the TV show personality cute and adorable.
Others suggested to Tamar to put herself out in the alert section of department stores or gaming shops. However, some serious Twitter users found the child spoiled, saying that he should not get everything he wants all the time.
In a past interview, Tamar revealed that she was diagnosed with depression and anxiety due to a "circumstance."
LOGAN AS HER CONSTANT LOVE
Although Logan can appear too demanding, Tamar deeply loves her adorable son. She has found strength in him to get through a tumultuous past, which includes a divorce and family fights.
With all the changes she had experienced, The "Tamar Braxton: Get Ya Life" star shared that Logan is the only constant in her life. He pushed her to become a better person.
Tamar earlier made headlines after her boyfriend, David Adefeso, filed a restraining order against her in September due to alleged domestic violence. The filing happened days after the couple went out to the beach with their son.
HER MENTAL HEALTH STRUGGLE
Before her boyfriend's claims, Tamar attempted to take her own life in July. She was rushed to the hospital after she was found unresponsive in her unit at the Ritz-Carlton Residences in Los Angeles.
Tamar's sister, Towanda, said her family has been in close contact with her. She revealed that her sister has "good days and not-so-good days." They have been giving her their all-out support.
In a past interview, Tamar revealed that she was diagnosed with depression and anxiety due to a "circumstance." Though she is not taking medication, she has been attending counseling.
After she was brought to the hospital, Tamar was transferred into a mental health facility. Her family members and friends expected that she would be provided with the best care and full recovery.
Citing an anonymous source, E! reported that the singer worked towards improving her mental health for a year. Still, it became a hard fight after she experienced difficulty in quarantine.
Please fill in your e-mail so we can share with you our top stories!